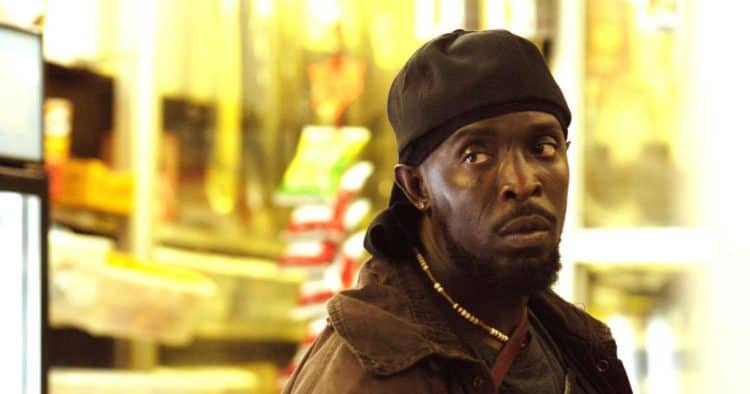 "You come at the King, You best not miss". A legendary quote from one of the best actors to step into Hollywood. Unfortunately, Michael Kenneth Williams was found dead in his Brooklyn home on August 6, 2021. The 56-year-old first arrived in the media and television scene back in 1995, doing guest and small roles in shows such as Law & Order, and The Sopranos. Believe it or not, Williams actually started off as a ballad dancer before moving on to television and film. Of course, Williams got his big break by playing Omar Little in what many deem one of the greatest shows ever made, The Wire. The legendary character was a notorious stickup man who just happened to be homosexual. The character of Omar didn't just transcend television, but it opened conversations and made being homosexual more acceptable in the black community.
It's crazy to think that Omar was originally set to die seven episodes in on the first season. However, because of Williams's passion and dedication to the role, co-creators David Simon and Ed Burns expanded his arc. For five seasons, Omar threaten and killed his way around Baltimore until he was finally taken out in Clarifications. What made Omar Little such a fan favorite wasn't the fact that he was the neighborhood badass with a shotgun, it was the complex nature surrounding the type of person that he was. Omar was a colorful character who had his own moral code that he lived and died by. When you heard the words: "Omar comin", you know something bad was about to go down. He can be both kind and cruel (but mainly cruel), but he wasn't a man above standards and rules.
Even if you didn't watch the incredible five seasons of the HBO exclusive show, Michael Williams's tremendous acting ability was showcased in everything that he was in. Williams may not have the Academy Awards like Denzel Washington or any Emmy trophies to showcase, but that doesn't mean that he wasn't on the level of someone as great as Denzel Washington. Williams had a certain level of cool and swagger that translated well onscreen. It's insane to think that had the talented actor not get the huge scar on his face on his 25th birthday, then he would've likely remained a dancer.
"I saw that two of my other friends were being surrounded by some dudes who I didn't know. And it looked like they were about to get jumped", Michael recalled during his 2014 interview with National Public Radio. "But this one dude kept pacing behind me. He kept like, you know, like sucking his teeth, and I'm looking – I'm like, 'Yo – so what's up dude? Yo bro, what's your problem?" he said. "And the dude wiped his hand across his mouth and just – what I thought appeared to be – smacked me, but what he did was he spit a razor." As you can imagine, Williams barely escaped with his life that night; however, that scar gave him a bigger opportunity as directors saw something unique about his appearance. While the scar surely made him an intimating force, it's the actor's natural charm and charisma that makes him unforgettable.
Whether it's his role as Nucky's loyal man, Chalky White, to the father of Antron McCray on When They See Us, who tragically played a role in ruining his son's life, or Montrose Freeman, a dyslexic man who's had a traumatizing past on Lovecraft Country (he's currently in the running for best support actor at the Emmy's), every ounce of pain, heartache, or joy was felt because of the life that Williams brought to it. The circumstances around Williams's death are indeed tragic and hopefully a warning to anyone who's dealing with any drug problems. While the official cause of death has yet to be announced, all signs do point to a drug overdose. Despite his sudden death, the 54-year-old has left a mark in the entertainment industry at such a young age and he'll always be remembered not just for the great roles he played, but for how genuine and real his character came across in real life. Michael Kenneth Williams is one of the greatest actors to step into the world of Hollywood. May the young man rest in peace.