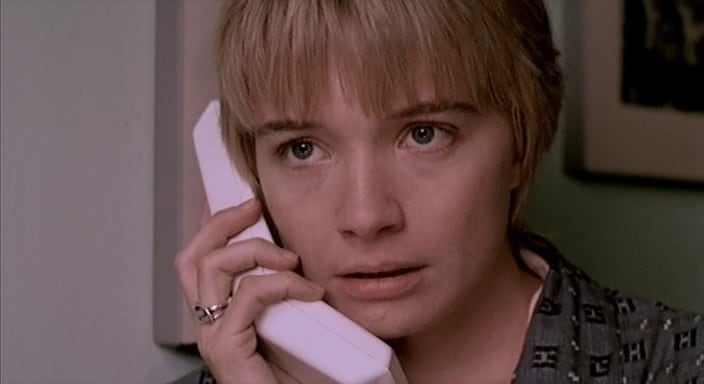 Whenever anyone asks what happened to an actor people generally wonder if something ill has befallen them or if they've passed away at this juncture. Well, the good news is that Karen Young hasn't passed away so far as anyone knows, but her career doesn't appear to have moved forward since 2012, but it does appear that her status has been kept active since otherwise there might be a year indicating when she stepped away from the business. One has to wonder if this means that she might be thinking about it or just taking a long break from the industry since plenty of people have done this in the past. With the pressures and different levels of stress that come from being a part of show business, it does feel as though people might be better served taking long vacations at times, but the downside of this is that unless someone is a big enough name in the business it could be a mistake since if they're not working then many supporting actors might find themselves being replaced in a very short amount of time since the nature of the business isn't about sitting still and waiting for people make their way back to the set. Actors with a bigger reputation tend to get away with this when it's needed, but even they have to keep up their reputation now and again in order to keep things moving forward.
That makes one think that once people aren't seen on TV or in the movies or even on stage after a while that they might be thinking of calling it quits since getting back into the swing of things after so long is a daunting proposition for just about anyone. There are plenty of people that can do it and are even good at it, but looking at Karen's resume it's easy to think that it might be a challenge. It wouldn't be an impossible one since she's been a pretty solid actress and has taken on parts in movies and shows that have kept her moving steadily forward, but one can also say that if anyone were to ask a random group of people if they knew her by name they might find about one or two within a group of ten that might say that yes, they know who she is. There's no insult there, just stark truth since the business is so big that those that don't watch or keep up with the continually changing landscape of the industry aren't bound to know who's who even when speaking about some of the bigger names in the business. As a good example, some people don't even remember the names of the actors in the Back to the Future movies. That sounds unbelievable, but it's the honest truth. Memory serves best when it has to do with movies and emotional attachment, not necessarily when it's all about an actor and little to no real attachment.
Looking over her career it's fair to say that Karen has managed to accomplish quite a bit since the start of her run in the business, but without garnering the same kind of attention as some of her costars it's still possible to say that she's been comfortable but not so well-off that going away for a while would make it easy to come back. Plus, there are plenty of actors that are more than willing to find something else to occupy their time since they either grow tired of the life or become disillusioned with the entertainment industry and want something simpler and much quieter to enjoy. Again, whether this has happened or if she's simply doing what she can to become noticed again is hard to say, but in either case, if she's sticking around or has found something else to do, it's enough to say that she's done her part in show business and has earned her spot, or her choice to walk away. This kind of decision tends to pop up from time to time with many actors, but which way they'll go is hard to predict since some people don't get into acting by choice but by accident and happenstance. That sounds kind of ridiculous really since acting is a conscious choice, but the curiosity that grabs some people and convinces them to stick around for a while can be addictive, and so can the paychecks.
Seeing her back to work eventually wouldn't be too much of a surprise since she's admitted that she loves what she does, but again, there are many reasons why she might have stepped away for a while, family being one of them of course. But until her name starts popping up again we won't really know what's going to happen. It's likely that she'll stick around though.