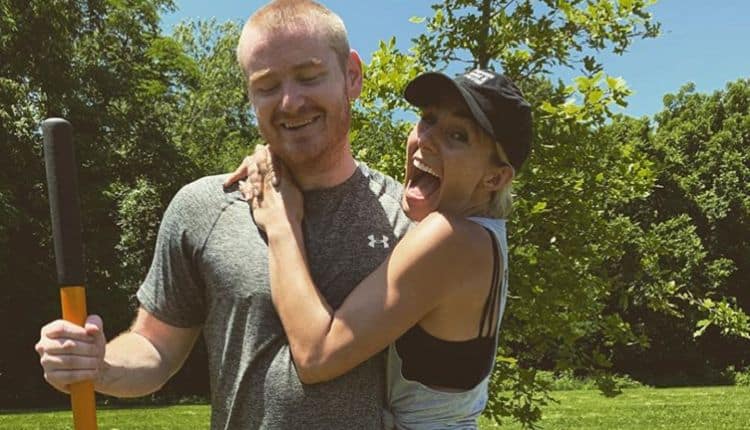 Wes Bergmann is a prime example of how 15 minutes of fame can easily turn into 15 years in the blink of an eye. Since appearing on The Real World: Austin in 2005, Wes Bergmann has become a fixture on MTV. In 2006, he made his first appearance on The Challenge, and he has appeared on several seasons since. In many ways, MTV fans have watched Wes grow up over the years. He has come a long way from the the 19-year-old who first popped up on our TV screens. Now a family man and a fierce competitor, Wes is in his mid 30s, but he isn't showing and signs of slowing down any time soon. Here are 10 things you didn't know about Wes Bergmann.
1. He Makes Videos For His Fans On Cameo
Wes has built a very impressive fanbase over the last several years, and he loves interacting with his supporters. He has now leveled up his ability to communicate with fans by making an account on Cameo. Cameo is a platform that allows celebrities to make customized videos for their fans. Wes currently charges $95 per video.
2. He Kicked His Friend Out Of His Home After She Made Racially Insensitive Comments
Thanks to his time on reality TV, Wes has made some strong friendships in real life. One of the strongest bonds he formed was with his fellow Challenge cast mate, Dee Nyguyen. The two were so close that Nuguyen had been living with him. However, Wes recently asked her to move out after she made some insensitive comments regarding the murder of George Floyd and the recent protests against police brutality.
3. He's Happily Married
If you're old enough to remember Wes' time on The Real World, you probably remember that settling down seemed like it would never happen for him. However, Wes is truly on his grown man these days. In 2016, he proposed to his girlfriend, Amanda Hornick, and the couple tied the knot two years later. Amanda is a yoga/fitness instructor who also loves to cook healthy meals.
4. He Has A Bachelor's Degree
Wes was definitely a party boy during his college days, but that doesn't mean he wasn't also serious about his education. He attended Arizona State University where he graduated with honors and earned a bachelor's degree in entrepreneurial management and marketing.
5. He Has A Full-Time Job
Admit it, you've wondered if people who compete on The Challenge do anything else to make money. The answer, at least in Wes' case, is yes. Even though Wes has spent nearly 20 years on reality TV, that hasn't stopped him from working a 'normal' job. According to his LinkedIn profile, he has been a startup engineer at BetaBox since 2008. According to the company's description, "BetaBlox makes startups better, faster – guaranteed."
6. He's Always Had An Entrepreneurial Spirit
Wes has been interested in entrepreneurship from a very early age. During an interview he said, "I'm really entrepreneurial. My best friend and I have been starting up businesses ever since we were little, everything from shoe shining to big lawn-mowing businesses and car detailing."
7. He Was Raised In A Conservative Home
Wes was born and raised in the midwest and he comes from a fairly conservative family. Although he isn't the type to outwardly express his political views, it is clear that he does have some liberal opinions. For example, he recently expressed that he is a strong supporter of the Black Lives Movement.
8. He Was A Talented Athlete
Wes has had a lot of success during his time on The Challenge, and that's likely because athleticism and competition aren't anything new to him. He grew up playing sports and found a lot of success. During high school, he was a state champion in both soccer and swimming.
9. He Was In A Fraternity
Every season of The Real World had 'characters'. Wes was definitely the obnoxious frat boy during his time on the show and he lived up to his role in almost every episode. However, Wes wasn't just playing a role. While in college, he joined a fraternity called Phi Kappa Psi.
10. He's A Kansas City Sports Fan
Wes was born and raised in Kansas and he still lives there today. As a native of the state, it's no surprise that he is a local sports fan. He loves attending all of the local professional sporting events with his wife, and he seems to particularly enjoy football and baseball.