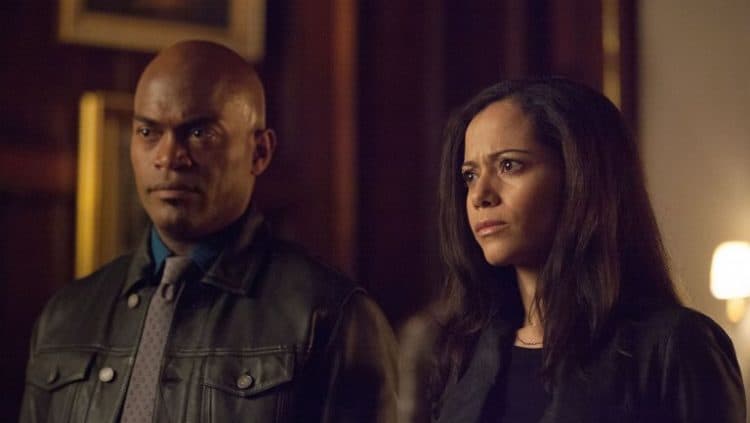 Acting is an unpredictable career in which you can't be sure if you will be part of the cast next time. Your chances of being hired will depend on your performance in a prior play or the auditions. Victoria Cartagena is one actor who perfected her art whenever she was performing, thus facilitating her rise to fame. She has been a character in many films and majorly in "Gotham." Victoria was not much into acting at a younger age but later developed the passion and is now deep into the industry. She has unique personalities that she grew up with and utilizes them in acting. You might be curious to know more about Victoria beyond acting, and here are some facts about her to keep you updated.
1. She never appreciated her name as a kid
Victoria Cartagena's name means "victorious light." In an interview with NY castings Victoria says she was named after her parents. She therefore never acknowledged the name as a kid since she felt it was meant for grown-ups. However, as she grew up, Victoria began appreciating it since it was from the first loves of her life. The name now makes her proud of her parents.
2. She was competing for perfect attendance in high school
While in high school, Victoria was competing for ideal attendance with Mayra Ramos. In high school, there was a monetary award for students with the longest and punctual attendance. Despite getting sick sometimes, she did not want to miss school because of the competition. During the graduation, when the principal was to give the award to the most punctual student, she was happy to hear her name called first. She knew that victory was hers, but after a short while, the principal also called Mayra's name. Victoria was not happy since they were to share the $500. Victoria feels that she wasted time to fight for the award and wishes that she slept at home all those times she was feeling unwell.
3. She was an introvert
Victoria grew up as a timid girl and was not sure if she would make in the acting industry. When she was young, her grandmother and cousins were around her, and they laughed at her jokes, and that made her more confident. They allowed her to shine in her talent in acting and she longed to be in Hollywood but was afraid, not knowing where to start. Appearing in front of people was a hard task for her. She says in Backstage that she later became more outgoing and things worked out for her.
4. Her education
Victoria is a graduate of Penn State University, where she studied education. She later moved to American Dramatic Academy to pursue a course in theater. It was in American Dramatic Academy that Victoria got to explore acting deeper and participated in various competitions. To improve her professionalism in acting, Victoria moved to New York after college, where she gained extensive knowledge of acting.
5. She hates people who talk while in the middle of yawning
Victoria hates people who continue with a conversation while yawning. In her interview with HuffPost, she says that it is not that she cannot understand what they are trying to say. She prefers if they could yawn first and later resume the conversation once they finish yawning. The habit drives her mad.
6. Her most embarrassing story
Victoria's most embarrassing story involves walking along the road and seeing someone issuing cakes. She thought that the person who was giving out free cakes was an employee of the cake café and was doing a promotion. She, therefore, helped herself with a piece of the cake, but the people around her started laughing. She later realized that the person was issuing cakes to his wife and kids and was not an employee of the cake café. Unable to hold the embarrassment, she offered to buy them a cake, but they refused since she made them laugh.
7. She has a sacred room to memorize her lines
Victoria has a holy chamber that she spends time in to learn her lines. It is an old building with wooden walls and seems not to have undergone renovation for the past fifty years. When in the building, she is more capable of mastering the lines. The building has such a massive effect on her that she sometimes remembers famous lines as she walks into it.
8. She loves working with fellow women
As an actress, Victoria loves working with fellow women. When fans asked Victoria about what she loved about "Almost Family," she says that she loved that there were many women in the show. She says that in the fifteen years that she had been acting, she never got the privilege to work with women around her. She thanks the directors for setting the show in a way that appreciates women.
9. Due to her role in Gotham, fans may think of her as a lesbian
Victoria plays the role of a lesbian in "Gotham" and feels that her fans may think that she dates fellow women. She is happy about her role as she brings out sexual diversity in the play. Victoria has been in relationships with fellow women as per Celebs Closet. She has less time for relationships, and this might make her fans think that she extends her role in the show to her real life. She is struggling with most of her future projects, and dating will come later to her.
10. She is worth $1 million
Victoria's wealth is worth $1 million, whose primary source is her acting career. She also participates in some of the product endorsements of some products and services for companies. Victoria has also purchased shares in some companies and is trying her hand in the real estate business. If things go well, her wealth is more likely to increase since real estate has quite lucrative returns.
Tell us what's wrong with this post? How could we improve it? :)
Let us improve this post!