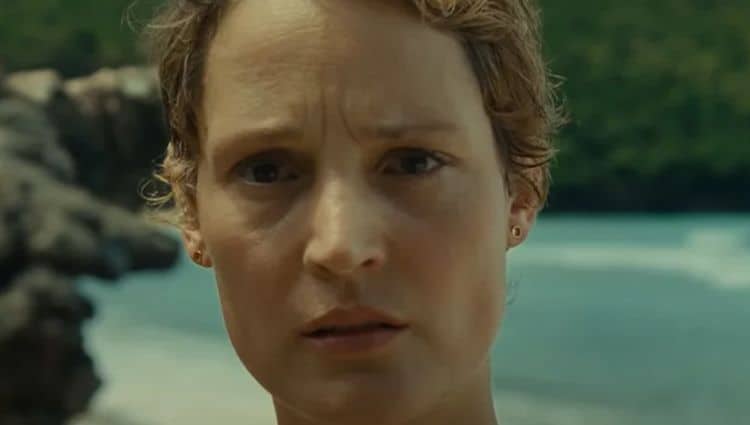 Vicky Krieps has been acting for well over a decade, but her big break didn't come until 2017 when she was cast opposite Daniel Day-Lewis in the movie Phantom Thread. Her role in the film earned her attention from all over the world, and it became clear that Vicky was an actress worth keeping an eye on. Since then, she has continued to share her talents and viewers are always looking forward to what she's going to do next. Most recently, Vicky played Prisca in the M. Night Shyamalan movie Old. The project has given her another great opportunity to tap into her skills, and as usual, Vicky knows just how to light up the screen. Continue reading for 10 things you didn't know about Vicky Krieps.
1. She Was Scared Of Being Nominated For An Academy Award
Being nominated for (and winning) an Academy Award is something that actors tend to look forward to. However, after the success of Phantom Thread, Vicky was actually hoping that she didn't get nominated. Vicky told Irish Times, "I had started lighting a candle every morning to not be nominated. And I know I know sounds weird, but I was scared of it. I wasn't sure what it would do to me. I felt it was sort of a poison."
2. She's A Proud Mother
There may have been a time when acting was the most important thing in Vicky's life, but that isn't the case anymore. She is a proud mother of two and her children are her pride and joy. Although her schedule can be demanding, she loves spending as much time with her children as she can.
3. She's A Formally Trained Actress
Vicky is definitely a natural when it comes to acting, but she has also put in lots of hard work to get where she is today. She began her acting studies at the Conservatoire of Luxembourg City. After taking a bit of a break to explore other interests, she continued her studies at Zurich University of the Arts.
4. She Likes To Read
As an actress, telling stories is a key component of Vicky's job. Sometimes, however, she likes to be on the other side. Vicky really loves reading and she always looks forward to being wrapped up in a good story. Occasionally, she'll even share a photo of the book she's reading with her followers on Instagram.
5. She Believes That Movies These Days Are Made Too Quickly
Getting things done as quickly as humanly possible has become the name of the game. Vicky wishes that wasn't the case when it comes to making movies. In an interview with Independent, Vicky said, "Movies are done so quickly now. To just deliver, deliver, deliver. It is wrong. It just does not feel right."
6. She Enjoys Taking Pictures
Vicky loves making memories and she also loves immortalizing them through photographs. Even though Vicky probably doesn't think of herself as a photographer, it's clear that she likes to take pictures and she's also good at it. She has a knack for knowing how to capture the perfect shot.
7. She Has More Than 50 Acting Credits
Vicky's path to becoming a professional actress may have had some twists and turns, but she's still managed to get exactly where she wants to be. Over the years, she has built a very impressive resume that now includes 56 on-screen credits. A handful of these credits are for projects that have not yet been released.
8. She Spends A Lot Of Time Outdoors
Vicky has never been the kind of actress who loves to be on the scene at every industry event. Instead, she prefers a more laid-back lifestyle. Vicky loves getting out and exploring the beauty of nature. Whether it be going for a walk or hanging out by the water, you can usually find her spending time outside. Her love for being outdoors also gives her plenty of opportunities to take great pictures.
9. She Likes Her Privacy
There are countless people in the entertainment industry who love letting the world in on their personal life, but Vicky Krieps isn't one of them. She seems to really enjoy her privacy and she likes to keep all of the public attention focused on her work. So far, this has worked out very well for her.
10. She Welcomes Chaos
Most people would agree that chaos is one of the last things they want to bring into their lives. However, Vicky Krieps isn't like most people in that regard. According to Indie Wire, Vicky said, "I'm not a fan of methods of any kind; I hate definitions of things; I really believe in all of chaos".
Tell us what's wrong with this post? How could we improve it? :)
Let us improve this post!