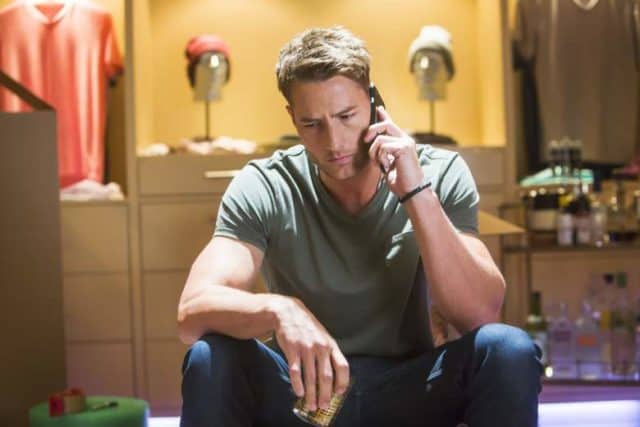 The season finale to This is Us left everyone in a serious bind. I feel like I was the only one who was completely satisfied with how things played out. In fact I wrote an entire article about how I enjoyed the This is Us finale and wasn't even remotely disappointed. The biggest reason people were upset with the finale is that we didn't get a chance to see how Jack dies, which has been the longest running mystery on the show. While I would be somewhat annoyed if the show drags on his death for too long (as in doesn't tell us in season 2), I felt the finale was a nice draw in for everyone in the Pearson family to move on. We can reflect on Jack's death in season 2. It's totally fine.
Recently TMZ caught up with This is Us star Justin Hartley who happened to have a little insight into Jack's death and wants to assure fans that they will not be disappointed. While Justin doesn't give anything away, he certainly gives the cameraman a couple of fun sound bytes for the gossip columns.
Hartley says it's totally worth the wait and that we have no idea what to expect. Some people think that Jack dies in a car crash (which is the most popular theory). Others think he dies in 9/11. We'll have to wait to find out.
Tell us what's wrong with this post? How could we improve it? :)
Let us improve this post!