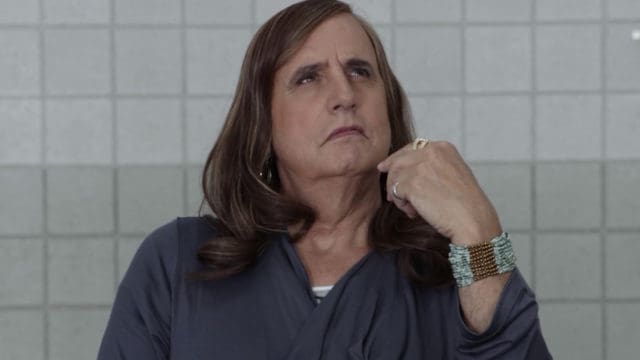 The hit Amazon series "Transparent" is set to return for season five. The announcement was recently made, but it didn't really come as much of a surprise. The series has received critical acclaim and is immensely popular with fans from all walks of life. The multiple award winning series will commence with the fourth season on September 22, 2017, but we're already getting information on the 2018 episodes.
Here is what we know about season five so far.
The creator and producers are excited about starting work
While it may seem early for discussions about season five, when season four hasn't even begun yet, there is little doubt in anyone's mind that this year will be yet another success. We know already that the 2017 season will feature the Pfefferman family in their entirety, taking a journey that is multifaceted for each member. They explore their family roots in Israel and delve deeply into political, spiritual and ancestral issues. It's going to be deep and it's a timely delivery on relevant topics that viewers will easily be able to relate to. This will set the backdrop for the fifth season. It gives writers and producers a lot of different excellent directions to go with the family's story.
Plot for the fifth season
There are not any spoilers released about season five yet because production has yet to begin. What we do know is that the premiere is set to occur in 2018 after the start of production. There is no doubt that Jeffrey Tambor will continue to deliver his powerful performance as Maura. The family will continue to learn new things about what it means to be human. The show will continue to feature themes that are familiar for some and weird for others. The political, sexual and spiritual themes will remain a constant. The pursuit of human rights, freedom of expression, finding peace, joy and connecting with family are threads that we believe will remain the predominant focus throughout the life of the saga.
Likely cast
Season four will include all of the members of the Pfefferman family. In addition to Tambor, we'll see Gaby Hoffmann, Judith Light, Amy Landecker,Kathryn Hahn and Jay Duplass. While we believe that each current cast member will continue, what we don't yet know is who is going to be added to the 2018 crew. We've learned in a leak of great info from Soloway is that the fifth season will take on an even stronger political bend. We can see how this would be easy to incorporate as it is a hot item on political agendas right now. Transgender citizens are in the midst of some serious sociopolitical struggles to achieve and maintain the same rights as any other members of society.
Individuals and groups who don't have a firm understanding of the transgender community lack the knowledge of what it means to be in this situation, and the unknown is something that generates fear. We're seeing the backlash in society now as transgenders are being forced out of their military posts and in many places, have trouble finding public venues that allow them to use restroom facilities for the gender that they currently identify with. The fodder for some exciting episodes is certainly present, but we'll have to wait to find out more.