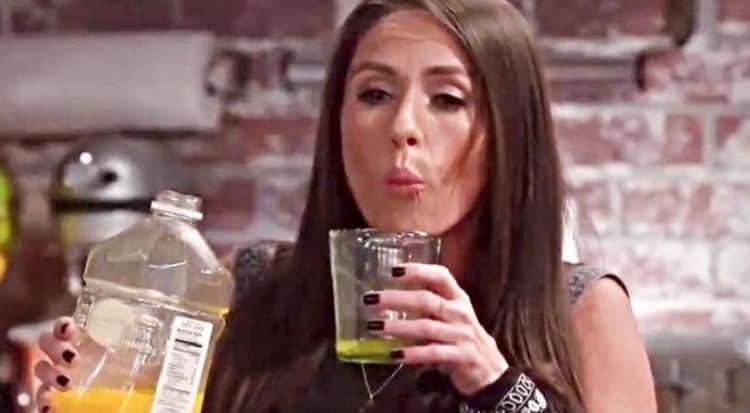 It would appear that nostalgia isn't always the best idea since Punky Brewster has, at this time, been canceled on Peacock and there's no word at this point if anyone is willing to pick her show up yet again to give her another chance. Considering the way the show ended it could be stated that it might have been on a somewhat happy note since Punky was set to adopt Izzy and give the kid a better life. Some might state that they could have predicted this, and it's fair to say that it might be a good point, but it's still kind of the wrong time to say "I told you so" since Punky Brewster was a favorite show of many people when we were younger since she was an irascible kid that spoke to a lot of the youth at that time and was someone that kids could relate to in a few different ways even if they didn't share the character's background. What has to be said about this show however is that it was the best guess as to how things were going to go, since it's been a long time since we've seen the character.
There are characters that can make a comeback after years of being off the air, but no matter how popular they were, still are, or could be, it's a gamble since the fact is that TV moves quickly and if a show can't come up with more than one reason to be kept on the air then it's bound to be given the boot in favor of something that people are going to keep watching from one episode to another. The fact that people weren't willing to keep tuning in to see Punky is a great way to state that it was nice to see her, but the idea of bringing her back wasn't sound enough to be an overall winner.
Not every old show and movie that's brought back is guaranteed to be an instant hit and considering that Punky Brewster was a favorite back in the day but hasn't been seen since it's fair to wonder what the creators were thinking when trying to make this happen. Seeing how childhood idols grew up to become adults was an interesting thought, but a lot of times it's better in theory than it is in the application. Simply seeing how Soleil Moon Frye was doing would have been great, but trying to make an entirely new show was bound to need more than what was given. The level of interest that was needed for this show, which might still be needed if anyone else decides to pick it up, feels like a tricky thing since it's entirely possible to think that the show could happen, but it could be over or underwhelming very easily since the balance that would be needed to keep this show on the air and keep it going is something that feels as though it would be incredibly delicate, not to mention easy to mess up. This could be what happened to this show, but it's hard to say since low ratings can come as a result of many different elements.
The point is that if no one else decides to pick up the show it's likely we'll have seen the last of Punky at this time, and perhaps for good if Soleil can't get anyone else interested in the program. It's tough when a lot of people have faith in the show but they're still dependent on the fans, who hold a lot of responsibility when it comes to watching said shows in order to keep them around. It could be that the show simply wasn't meant to happen and this is fate catching up with everyone, or it could be that something might need to change just enough to make it more appealing to the audience. Punky Brewster was a lot of fun when a lot of us were kids and it was a great time when she was on the air the first time, but times change, people change, and the world moves on from what was thought to be great at one time.
It could happen that the show will be picked up by someone else and given another chance, but at this point, it's not worth holding your breath over since it does feel as though Punky Brewster might have seen as much of a comeback as she's going to get. That doesn't sound very hopeful, does it? But it does sound realistic since despite being brought back under circumstances that a lot of people can relate to, the whole story is still something that people failed to connect with. Maybe we'll see her again, but it won't be on Peacock.