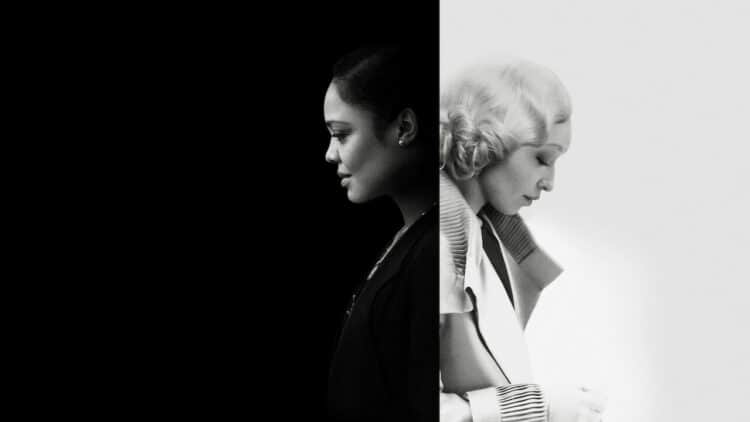 2021 came and went not with a bang, but a whimper. The pandemic kept the world almost completely indoors since early 2020. We went from watching movies projected 100 feet tall in a crowded amphitheater to crouched in our living rooms on our much more modestly sized screens. We went from new releases 3 or 4 times a week to whatever we could scrape by on streaming – maybe a drive-in if we were lucky enough to have one nearby. Netflix reigned supreme, and although audiences did eventually come back in droves to see Spider-Man swing off in another adventure, that proved to be the exception, rather than the rule.
Because of this delayed viewing schedule, most of us could barely see the Best Picture nominees before the Oscar ceremony last month, let alone when they were still in theaters. Last year's crop of movies have only just now come out on home media in full (in fact, Spider-Man: No Way Home has only just come out on the day of my writing this) and we can finally take in the lot of them as a singular class of entertainment. And that's what you'll find here (and in many writings to come): a full accounting of the very best movies to come out of one of the most dreadful years in memory.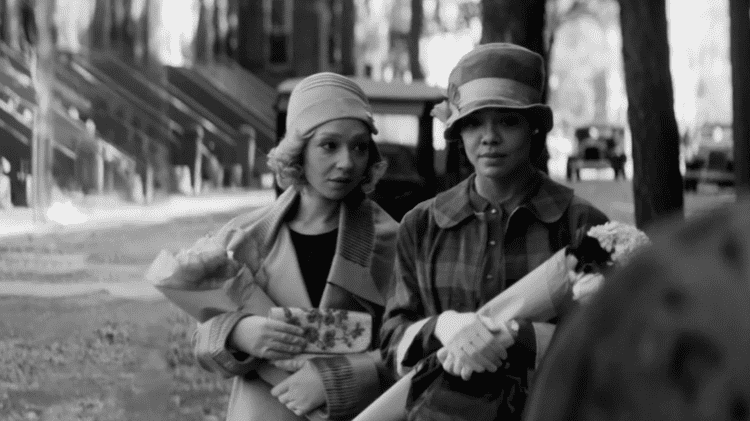 Taken from the seminal American novel of the same name, Passing follows the twinned lives of two deeply conflicted, light-skinned Black women. Irene Redfield is a social activist Harlemite who has taken great Pride in ingratiating herself into the heart of early twentieth century Black society. Childhood friend Clare Bellew is a similarly White-passing social climber who basks in the social and material benefits afforded to her by an unknowing White society. Increasingly conflicted by her nakedly, violently racist husband John, Clare uses a chance meeting with Irene to ingratiate herself back into her native Black social circles, a decision which increasingly weighs on her friend and strains both women's romantic relationships.
Nella Larsen's 1929 novel is a deceptively dense and deeply insightful piece of turn-of-the-century Americana. It takes a simple intersection of two diametrically opposed women and blows it out into a racially charged psychological epic that, at first glance at least, seems to somehow be both narratively straightforward and impossible to depict by the coldly detached lens of the camera. So much of it – including its infamously ambiguous climax – is left in ghostly, ephemeral state of arrest through Larsen's deliberate diction that one hardly wonders how you could adapt it properly at all. And yet his slyly realized Netflix rendering from English filmmaker Rebecca Hall manages to do exactly that, and just as effervescent as the original text achieved a full century beforehand.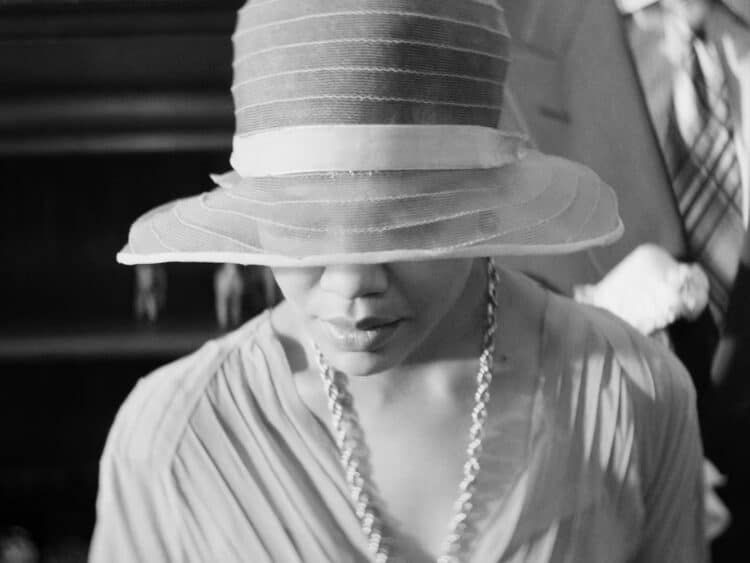 Rebecca Hall clearly as a literary eye for the screen. Her camera pierces through the aging text to draw out what is still potent in it to this day. Be it from the camera or its subjects, it is clear that Hall has a mastery over the material that escapes most others who have come to it in the century since its publication. She lifts up and puts down varying strands of character, story and theme with a knowing insight of exactly what plays well with her medium and what does not, with what fits into her vision of the film and which are better left behind on the page. And with some added audio-visual flare from the capable team assembled around her, the resulting narrative really sings in the intimate, 4:3 framing of your living room: perfect form-meets-function construction in both its pandemic release and its Netflix backing.
Cinematographer Eduard Grau's stark, black-and-white photography makes lays bare the monochromatic themes of the film: bleaching and blackening the scenery in equal measure to draw out the clearly defined contours of each social sphere. It's such a simple, ingenious thing that elegantly displays everything that the original text worked so hard to raise up from the page: the unique, lived realities of the distinctly Black and White Americas, worlds which elevate and constrain both stories' central women in equal measure.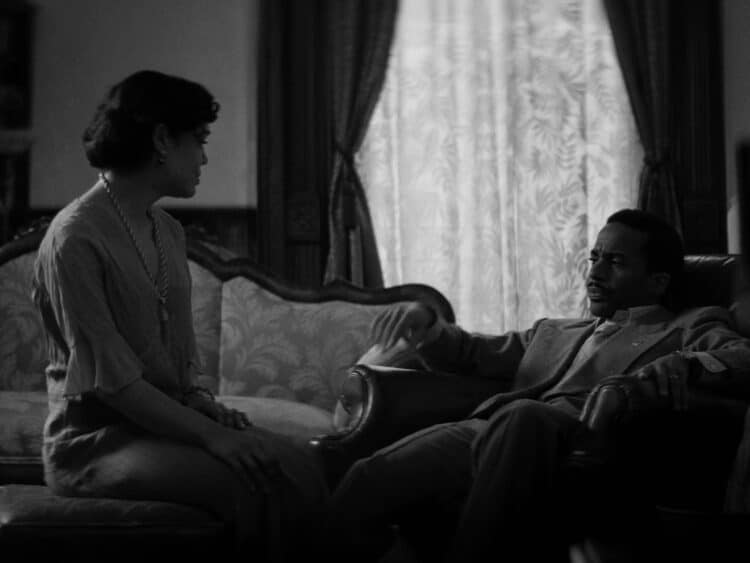 And as for those women, there is no getting around the fact that this there were no acting races this year without either Irene's Tessa Thompson or Clare's Ruth Negga. Both gave subtle – and subtly shifting – performances that changed dramatically from one scene to the other depending on the differing worlds they found themselves in. It reminds one of the careful character work that the case of something like Us (2019) or Get Out (2017) had to do when depicting their Black characters. Irene in the White tea room is a radically different creation than Irene in her Harlem-set parlor; Clare in her posh hotel room is born anew when among the comparatively modest apartments of Irene's social circles. They are two – really, two sets of – remarkable performances from a pair of actresses working at the very peak of their craft. And surrounded as they are by a just-as-capable cast that includes the domineering Alexander Skarsgard and the sometimes-prickly Andrè Holland, the experience of watching Passing becomes a deep-dive into a fully immersive, lived-in and perfectly-realized world that is simultaneously utterly foreign from and all too-familiar to that of the present day.
Passing is hardly the most show-stopping film from 2021. It's small and it's intimate and it's excellent in all of the ways that something like Nomadland (2020) were the year before it (or, certainly more fittingly, If Beale Street Could Talk a few years before that). It's a deeply moving chamber drama and a drawn-out meditation on the racial divisions that undercut the foundations of American society (in 1929 just as much as in 2022).
Tell us what's wrong with this post? How could we improve it? :)
Let us improve this post!