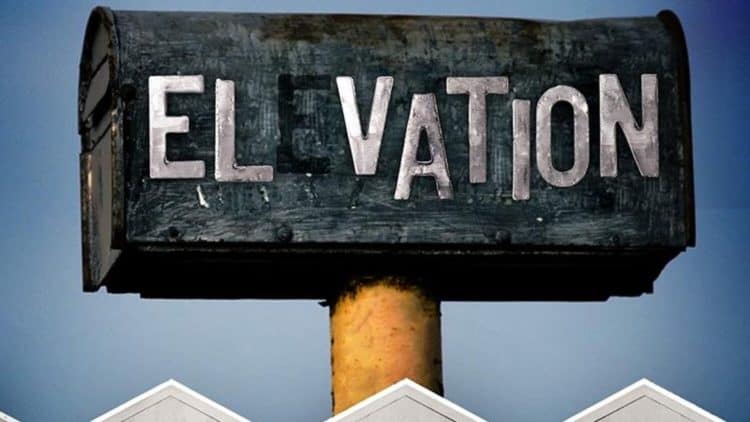 If there's one thing to be said about Stephen King's story Elevation, it's that it starts out with a great deal of negativity that eventually turns into a very positive and endearing tale that definitely fits in this time period, at least in theory. To be a little more specific, it's a story that will show people what should be possible if folks let go of their own personal biases, which sounds more fantastical than the main thrust of the story. The plot is simple enough as it involves a man that starts to lose weight at an incredible and impossible rate, even though his appearance doesn't necessarily change for the worse, and the fact is that he weighs just as much in his clothes as out of them. At some point in the story, he also becomes extremely buoyant as he begins to float through the air. One can imagine how the story goes eventually, but before he does float away into the atmosphere the reader is given the tale that occurs between the man and his two lesbian neighbors, as one of them is quite nice to him while the other is ice cold due to the reaction he's had to their dog doing its business on his lawn. While his attitude towards them isn't the best it's driven more by a repeated request to keep their dog off of his property, while the rest of Castle Rock has turned their will against them and their attempt to open a restaurant in town.
This story kind of goes against type for King since people are used to reading horror when they see his name, or something that's so insanely messed-up that one can't read it at night and feel entirely comfortable in their own surroundings. But this is quite different since it's more about the need for acceptance, the decision to change one's lifestyle and opinions, and reads almost like a story that is King showing his own maturity as he continues to get older. One might say hogwash to that but it does feel as though King had a moment in which he needed to express a thought that wasn't dipped in terror and hard-baked in horror as people are used to. In fact, it feels safe to say that he might have been in an entirely different frame of mind when he created this story, almost contemplative in fact. The idea that it's being made into a movie isn't too hard to grasp, but when it was mentioned that things were going to be added and changed around a bit it was enough to roll the eyes and wonder just what's going to happen to it. In this case, changes don't sound like such a bad thing since the story itself is pretty straightforward and doesn't offer the same thrills and chills that people are used to when they see the master of horror's name on a story.
The fact that King approved of the changes after reading the script, honestly he didn't have much of a choice, might have been uplifting, but he didn't take issue with the making of The Dark Tower either, so it's fair to say that he's either wanting to see another story go to the small screen or is aware that it's going to happen one way or no way at all. A lot of fans that have read his books are those that don't want to see anything changed from a story but have been forced to realize that this is how TV and the movies work, that something will be changed no matter if the author wants it or not. Some directors will actually take a story and work with the source material as much as possible, but some will do what they can to make it their own while working from the base story that they've been given by the author. It's a tricky situation really since it's likely that many authors have been greatly disappointed by the representation that's been given for their stories. Once they sign the contract and give the direction of the project to those in charge though it feels as though the author has very little to say, other than to offer advice if it's asked for from time to time. But when speaking of Elevation it could be that a few changes might be a good thing since once again, the story is kind of simple when compared to many of other King's works. It's a decent story, to be honest, and it could be developed into something fun, but it's going to be worth waiting to see what's happened to it before passing any kind of judgment or praising it in any way. Hopefully it will turn out just fine.