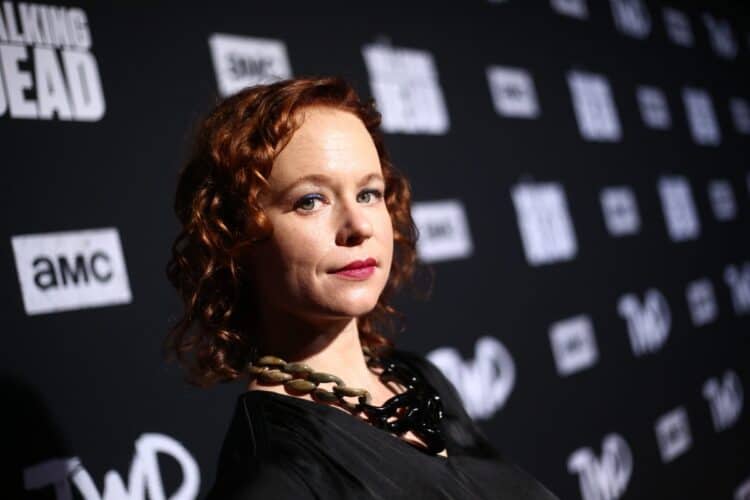 At this time it sounds as though Thora Birch won't be showing up in Hocus Pocus 2 as Dani, but there have been dissenting voices that state that she might return under the specific conditions. Plenty of fans would love to see her return since her role in the movie was one of the more prominent and important given that her status as a young child was important. The Sanderson sisters fed on children, or their essence, and as such, Dani was the prime target to start with, but she would only be the first of many since by the end of the movie many children were being lured to their supposed deaths by the witches. But without Dani in this story, it does feel that things will be able to go on since at this point it might be that the main protagonists might not be needed so long as new faces and names can be brought in to combat the main antagonists. In a lot of ways one can't help but think that this sequel shouldn't be happening to begin with, but since it is, changing things up might be the way to go.
Birch has had a rather solid career over the years following her time in Hocus Pocus, but this is one of the movies that people know her best for since at the time, this movie was one of those that people couldn't stop talking about. The focus of the movie did shift from one act to the next since the witches were the biggest stars of the show, while the protagonists were a bit muted since at the time they weren't nearly as well known as the lead actresses. As time went by and the idea of another Hocus Pocus movie came and went, the stars of the movie either faded out over the years or went on to even greater fame.
Her absence from the movie might not be a big deal, as the whole idea might be to reinvent the story in a way, or continue it years later and show how the Sanderson sisters will adapt to the current era, much as they did in the first movie. That would mean that Birch isn't really needed this time around, meaning that her scheduling conflicts are advantageous since there's no pressure. But the mere mention that she might come back if certain conditions were met was bound to get people wondering if the news of her not returning is being falsified, or exaggerated, much as other movies have done to throw people off. This time around it does feel as though she might not be messing around, that the idea of her decision not to be a part of the movie is very real. The implications for this are, as mentioned, not that big since in an effort to create a story that will move forward without a couple of characters from the first story while replacing them with other characters that are bound to follow roughly the same path of disbelief that the original characters did. But with a change of venue and no doubt a change of pace it feels that this story might deviate just enough from the original that it's bound to be noticed.
There's no set release date for Hocus Pocus 2 yet, but it does sound as though it will be releasing later this year, as filming wrapped up in January of this year. Whether the movie is going to be as well-received as the first one was is hard to say, but at this point, all that really can be revealed is that people are either excited or dubious about the movie and are waiting to see what will be revealed. When introducing a sequel after this long there are a lot of different reactions that might occur, one of them being that people might not really care as much since it's been so long that it doesn't reinvent the story and go off on a wild tangent that had nothing to do with the initial movie. So far it doesn't sound as though this is what will be happening, but until we get to see more it's kind of hard to say whether the movie is going to be that effective, or if it will be that much of a disaster.
At this time though there are a lot of people that will be waiting for this movie to be released, and there are some that are waiting to see if it's going to be a flop, or if it's going to defy the expectations and become another family favorite that might last for years to come. Many people are willing to say that it will be a hit, but until we see what it's all about, well, let's just say it's best to keep an open mind but not expect the best.
Tell us what's wrong with this post? How could we improve it? :)
Let us improve this post!