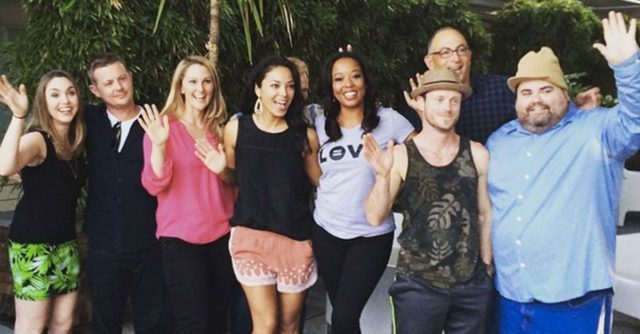 'Salute Your Shorts' is a comedy television series that was aired on Nickelodeon between 1991 and 1992. This series was based on a book by Steve Slavkin and Thomas Hill called 'Salute Your Shorts: Life at Summer Camps'. The title comes from a popular prank played by kids who attend summer camps where the boxer shorts of a boy are stolen and hoisted up on a flagpole for everyone to salute. The story followed the activities of children at the fictional Camp Anawanna. The stars of the series were all young actors. If you ever watched this series, then you may have wondered what happened to the young cast and if they continued to work as entertainers or if they decided to pursue alternative careers. Here is what the cast members of this series did after the end of 'Salute Your Shorts'.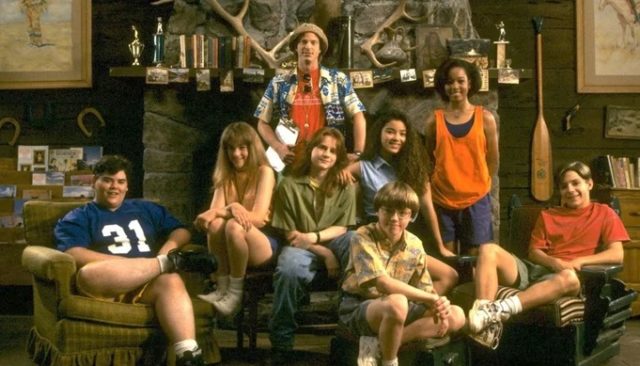 Kirk Baily
In 'Salute Your Shorts', Kirk Bailey played Kevin 'Ug' Lee. Since the series ended, he is best-known for providing his voice for animations and video games. He has also played Tony Spencer in 'Beverley Hills, 90210′, Greg Madigan in 'Melrose Place', and Magnus Henson in 'Star Trek: Voyager'. He has provided voices for films such as 'Frozen', 'Big Hero 6′, 'Hotel Transylvania', and 'Open Season 3′.
Michael Ray Bower
Michael Ray Bower played Eddie 'Donkeylips' C. Gelfen and he was the only cast member to have also appeared in the pilot of the series. He won a Young Artist Award for his portrayal of this role. He last appeared on television playing the role of Kevin in a 2014 episode of 'Raising Hope'. In films, his last role was as a technician in the 2015 film 'Cocked'.
Danny Cooksey
Danny Cooksey portrayed Robert 'Bobby' Budnick in the series. Since the end of this series, Danny Cooksey has enjoyed a prolific career in both film and television as an actor and voice actor. In film, his most recent work was providing the voice of Stoop Kid in the 2017 animated movie 'Hey Arnold!: The Jungle Movie'. Prior to this, he provided the voices of Brett and Chet in the 2012 film 'The Lorax'. Over the last decade, his television career has predominantly included working as a voice actor.
Venus DeMilo
Venus DeMilo played the role of Telly Radford. In 2003, Venus DeMilo decided to end her career in the film and television industries., Her last television roles was in 'Judging Amy' in 2003 and her last movie appearance was in the 2001 film 'Ghost World', in which she played the role of Ebony. She decided to make a return to acting in 2016 but has yet to secure a role in either film or television.
Tim Eyster
The character Eugene 'Sponge' Harris was portrayed by Time Eyster, who is also known as Trevor Eyster. This actor decided to quit acting in 1998 before making a return in 2013. However, since his return to the entertainment industry, he has only achieved limited success. In 2014, he appeared in a single episode of 'Bones' titled 'The Recluse of the Recliner' playing David Boreanaz. He has then appeared as himself in the web series 'SpongeyLeaks' between 2016 and 2017.
Heidi Lucas
Heidi Lucas played Dina Alexander in 'Salute Your Shorts'. Lucas is no longer an actress as she decided to pursue a different career path in 1998. She pursued higher education and now works as an attorney in Arizona. The last time she was seen on television was in a 1996 episode of 'The Wayans Bros.' playing the role of Toni Jackson. Earlier in the same year, she had played Noriko 'Max' Matsuda for 11 episodes of 'Hypernauts'.
Blake Soper
In season two, Ronald 'Ronnie' Foster Pinsky was played by Blake Soper, who is now known as Blake Sennett. As a child actor, he also had a role in the television series 'Boy Meets World' between 1994 and 1998 and '3rd Rock from the Sun' from 1997 until 1999. Like many of the other cast members of 'Salute Your Shorts', Blake Sennett also continued to have a career in the entertainment industry as an adult. However, unlike the others who pursued careers in acting, Sennett became a musician. He was the lead singer for the indie rock band Rilo Kiley and the lead singer and lead guitarist for 'Elected', an alternative rock side project. Furthermore, he also leads 'Night Terrors of 1927′ with Jarrod Gorbel.