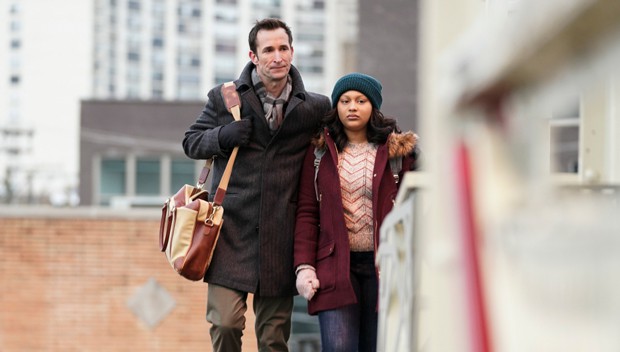 Aliyah Royale is a budding young actor ad entrepreneur who is already causing ripples in the entertainment scene. The American actress was born in March 4th 2000, which makes her a nineteen-year-old. At such an age, she has much to accomplish in the entertainment scene. Looking at her performances in projects such as The War Paint (2018) she is taking advantage of the resources at her disposal. Not much is known about her as she prefers keeping quite a low profile. Despite being reserved, below are ten relatively unknown things about her that we have unearthed for you.
1. She Started Quite Young
Aliyah Royale began acting when she was quite young. She began with minor roles in musical theatre productions. From this point, she knew the sky was the limit in showcasing her talent. According to the Hollywood Reporter, she then joined the Playhouse West where she further pushed her ability. The Playhouse West is an acting school present in Los Angeles and Philadelphia. The actor training school boasts of standout alumni such as James Franco, Tessa Thomson and Lake Bell. Aliyah definitely had the best exposure as evident in her outstanding performance behind the screen.
2. She Is A Military Brat
Royale's father had an army background courtesy of serving in the United States army. As such, she was integrated into the military life, which involves constant moving from one place to another due to her father's job. She was born in Maryland and moved to various military bases such as San Jose, Kentucky, Michigan and many others. She took on the life well as evident by her love for travelling which she lists on her social media handles as her hobby. Concerning her upbringing, she says it helped shape her career as she had to revamp her image whenever she moved.
3. Her Family
Aliyah values her family despite keeping information about her family on the down-low. Her social media posts indicate that she is very close to her mother, Tanya, who also acts as her manager and supports her various engagements. Her value for her family is her driving force which is a good source of encouragement in the demanding entertainment sector. She is of African American descent.
4. Her Hobbies
Aside from acting, she Aliyah Royale loves travelling as earlier hinted on. It stems from her younger days when she always moved neighborhoods from city to city to accommodate her father's military assignments. Other activities she loves taking part include hot yoga, shooting and listening to music, as seen from celebrity bio website, Famousage. She also hints that she is an avid reader and will pick a book to relax after a long day. Writing is also her thing, and she has plans of gravitating towards a directing or a screenplay writing role in future.
5. Her Modeling Career
If you are her follower on her respective social media platform, you realize that she inclines to model. Though not a fully-fledged career at the moment she has a bright path ahead, considering she is still young and has the looks. She knows how to take the photo poses which do justice for her. Should she transition from acting to modelling, she has the fan numbers to back her up and create ample awareness to any brand she models for.
6. Her Start
As earlier indicated, Aliyah Royale started quite young, and her debut to the screen was in 2013. The then 13-year-old joined FTS radio as a radio show host for the kids' program. This radio show is the step that proved worthwhile to her career in the entertainment sector. The previous year she had an acting role as Anya in the short film Tina for president. She has also made appearances in shows such as Major Crimes, Strange Calls and War Paint.
7. She Was An Honors Student
Despite much not being known about her school life though she opines that she was an honors student back in high school, as evident from entertainment news website AP news. According to her, she graduated from high school at 16 and majored in psychology which she took as part of concurrent classes in community college. Once again, she credits her military upbringing, which helped her become adaptable and open her mind to new experiences.
8. Her Designing Stint
It is evident that Aliyah Royale is multi-talented and aside from acting and modelling, she also had a stint as a fashion designer. She was a designer on one of the biggest designer show draws Project Runway: Threads and The Designer Kids Project, joining the show while young, she got decent exposure to life in front of large audiences.
9. Philanthropy
Aliyah has a ton of charity works that she supports as a way of giving back to society. Among the philanthropy works she takes part include the Malaria Must Die campaign to help fight the disease. She also supports refugee support programs and other projects to curb the misdiagnoses of ADD and ADHD in children.
10. Nominations And Awards Garnered
Her young age is not a stumbling block to her flourishing career, and she has some awards and nominations to her name. Among the nominations include for Best Actor at the 2016 Youth for FLY Film Festival. The same year she also got a nomination for Best Actress at the Top Indie Film Awards. In 2013, she won the award for most promising performer at the Omni Youth Music and Actors Awards. With her bringing her best in shows such as The Red Line, it is an expectation that she will garner more awards and nominations in future.
Final Word
Aliyah Royale is a promising actor whose work is awe-inspiring. You can look for some of her short films to see how good she is. To keep in touch with what she is up to, try following her on her social media handles on Facebook, Instagram and Twitter.
Tell us what's wrong with this post? How could we improve it? :)
Let us improve this post!