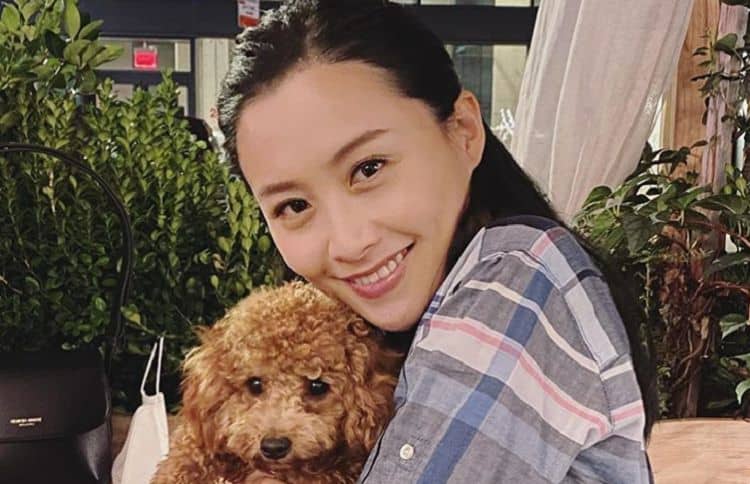 If you're looking for someone exceptionally talented, look no further than the very lovely Fala Chen. She's not just an actress and a stunning beauty. She's a young woman who has created her own work and turned it into a dream come true by writing, directing, and starring in her own short film that was a finalist for Sundance. She's not just going to sit back and allow others to do what she's feeling like doing herself. She's getting out there, she's making it happen, and she's taking the bull by the horns and creating the life she's always wanted. Here's everything you should know about this superstar.
1. She's From China
She was born there, but she didn't spend her entire life in China. She was actually born in Chengdu, Sichuan. She was there only until she was around 14. She began her school career here, but she finished her high school career in Atlanta, Georgia where she and her family moved when she was just beginning her most formative years.
2. She's Exceptionally Smart
Not to worry, however. She might have moved from China to Atlanta – which is a significant move – when she was 14, but it didn't slow her down at all. She still managed to graduated from her high school class among the top 10 students, and we cannot imagine that was a simple task being the new girl from another country. She has exceptional adaptation skills, if we are to assume anything about her.
3. She's Educated
When you graduate at the top of your class, of course you have a good education to follow up with, right? Right. Fala Chen attended Emory University following her graduation. She earned a degree in Marketing and International Business at Emory's business school, Goizueta.
4. She Gained Her Way Through Beauty Pageants
To help her pay for some of her college courses, she decided to take part in some beauty pageants. Those scholarships are important, and every dollar helps. She was part of the Miss Chinese International Pageant in 2005, which took her all the way to Hong Kong to compete. She was the first runner up in the end, and that was such a fun thing for her – and the introduction to her career in the field of entertainment.
5. She's Got Her Master's Degree
When she finished her four years of college, she took some time off to do a few other things in her life. It wasn't until 2014 that she made the decision to go back to school to pursue her Master of Fine Arts in Drama (that's referred to as an MFA for anyone asking). She attended yet another prestigious school to earn this degree. She went to Juilliard School in NYC.
6. She's Multi-Lingual
We are impressed anymore by people who speak proper English (it isn't that hard to learn the difference between your and you're and there and their and they're, is it?). However, she is a woman who speaks more than one language. She speaks more than two if we are being honest. She's fluent in speaking English, Mandarin, and Cantonese, and she's an intermediate Japanese speaker, according to her biography from Juilliard.
7. She's Musical
She's been playing the piano for many years, and she's quite good at it. In addition to that particular skill, she's also someone who can sing. She loves to do both, which is such a lovely thing to be able to say you can do.
8. She's into Martial Arts
It's not something everyone is into, but it is something that we think more people should take up. The lessons it teaches are so valuable. Patience and respect being among the most important. She's spent many years practicing the art, which is very cool if you ask us.
9. She's Married
Sorry, gentlemen. She's not on the market. She got married in 2019 to a man we are going to assume is the love of her life. His name is Emmanuel Straschnov, and they married in Paris. We imagine it was a lovely day in such a beautiful city. This is not, however, her first husband. She married years ago to another businessman by the name of Daniel Sit, and they ended their marriage in 2013.
10. She's Got A Big Role
She's been working hard since she got married, and she just so happens to be working alongside some of the biggest names in Hollywood. She's starring in "The Undoing" alongside Nicole Kidman and Hugh Grant right now.