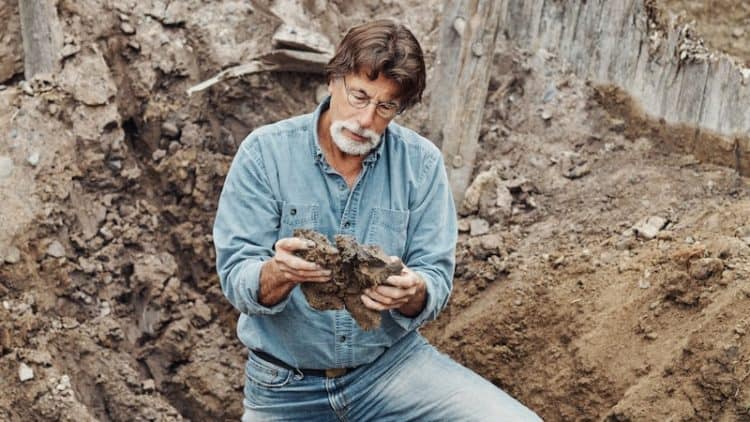 When Rick Lagina started his career more than 40 years ago, he probably never imagined that he would eventually become a reality TV star. As we all know, however, life has a funny way of working things out and Rick's path ended up leading him to a place called Oak Island which resulted in him and his brother getting their own show on The History Channel. But while Rick is now best known for his quest to find hidden treasure on Oak Island, he was once on a completely different career path that might surprise the fans of The Curse of Oak Island. Read here to learn more about Rick Lagina was doing before he became one of the stars of The Curse of Oak Island.
Rick's Story
Rick was born and raised in Michigan and he comes from a close-knit family. In addition to his brother, Marty, Rick also has a sister. There isn't a lot of specific information on Rick's upbringing, but we do know that he developed an interest in Oak Island long before the opportunity to do the show came along. When he was 11 years old, he read a story about Oak Island in a copy of Reader's Digest, and he's been hooked ever since. Even though lots of people have tried (and failed) to solve the mystery of the lost treasure, Rick never planned to let that stop him from giving it a try himself. Over time, Marty also developed an interest in the island and its mysteries. Although he was initially skeptical about the possibility of finding treasure, he agreed to help Rick in his quest. The brothers decided to go into business together and they purchased a 50% stake in a business called Oak Island Tours Inc. which in turn gave them part ownership over the island. The two then put together a team of experienced explorers to help them search for the treasure. Since then, Rick has dedicated his entire life to scouring the island and he plans to keep searching for as long as he possibly can. The Lagina brothers were eventually contacted by Prometheus Entertainment to do a reality show based on their adventure. The Curse of Oak Island premiered in 2014 and is currently in its 9th season. Although the Laginas have yet to find any legitimate treasure, the series continues to be a major hit among viewers.
Rick's Job Before The Curse of Oak Island
Prior to starting his journey on Oak Island, Rick Lagina's job had nothing to do with hunting for treasure. He spent many years working for the United States Postal Service although it's unclear exactly what his job was. However, he didn't begin his quest to explore Oak Island until he retired. Now, you're probably wondering how on earth someone who worked for the post office managed to make/save enough money to buy half of an island and fund a major treasure hunting operation. The short answer is that he didn't. It was actually Marty who funded most of the brother's project. Marty has been a successful businessman for many years. In 1982, Mary founded a company called Terra Energy Ltd. According to the company's LinkedIn profile, "Terra Energy Partners LLC is an independent U.S. onshore oil and gas exploration and production company growing through mergers and acquisitions to create lasting value." It is estimated that Marty Lagina is currently worth about $100 million and there's a good chance that much of that is from Terra Energy.
Will Rick Every Find Anything On Oak Island?
Whether there's a real possibility of Rick ever finding treasure is something that anyone who has ever seen The Curse of Oak Island would like to know. Realistically, there's no way to answer that question. However, if you believe in the alleged curse that has been placed over the island, then you know that tragedy is going to have to occur before anything can be found. As the legend states, seven men will die searching for the hidden treasure before it can be found. As of now, six men have died. In all actuality, though, there's a very slim chance that Rick will ever find anything significant. In fact, there are some people who believe that there isn't any lost treasure on Oak Island, and if there was it has already been discovered by someone else. Either way, however, most people aren't going to stop tuning in just in case. After all, if Rick does find something, no one is going to want to miss it.
Tell us what's wrong with this post? How could we improve it? :)
Let us improve this post!