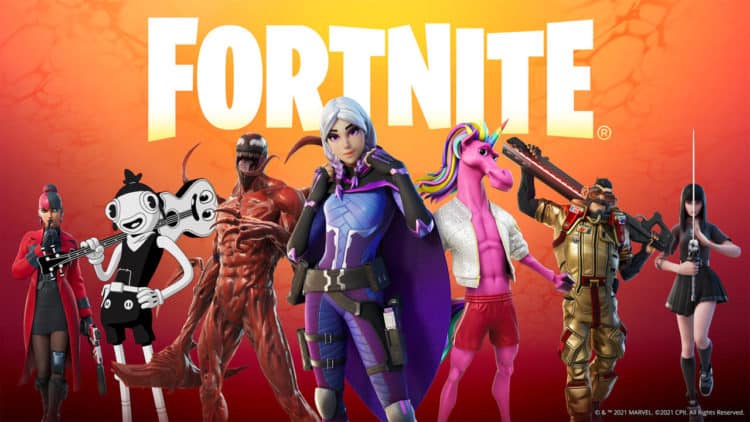 Fortnite Chapter 2 Season 8 is finally here, with the game being shaken up following the conclusion of the Season 7 event which saw the Mothership destroyed, leaving many parts and destruction present in Season 8. As with any new season comes an all-new Battle Pass, which gives players seven new skins to unlock and use by leveling up to earn Battle Stars. This season, players will need to get to level 200 to unlock all of the bonus styles, but with the season-ending on December 5th that leaves a lot of time to unlock everything in the game. Usually, we find out at the start of the season what the "secret skin" will be, which has typically been a collaboration skin from either Marvel or DC, but this time it remains a mystery which is great. But, Epic Games weren't going to release a Battle Pass without a collaboration as Marvel's Carnage is the level 100 skin this season. But, which Battle Pass skins are best? Here are every Fortnite Chapter 2 Season 8 Battle Pass skin ranked from worst to best.
J.B. Chimpanski
J.B. Chimpanski is a man/chimp in a space suit. Players will need to reach page seven of the Battle Pass to unlock him, or somewhere around level 70. Overall, it isn't a very good skin, he is rather bulky and the design is just a bit odd and although he suits the theme of the Battle Pass, there are plenty of better skins to be unlocked.
Carnage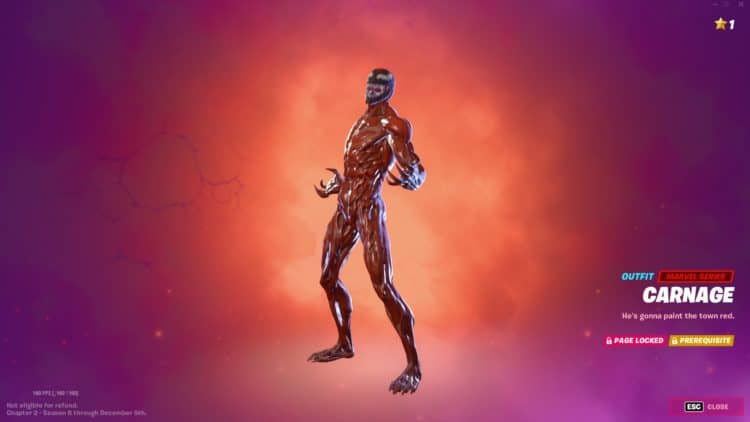 Carnage is a skin that you will either love or hate. Part of the Marvel series, Carnage is very similar to Venom and is largely a palette swap, although much less bulky than Venom is. It all comes down to whether you like the monster-style skins, such as Carnage, Venom, and Demogorgon. I'm not personally a fan of them and can't see myself ever using this, and I'm sure some people will be the same, which makes it a disappointing level 100 skin.
Fabio Sparklemane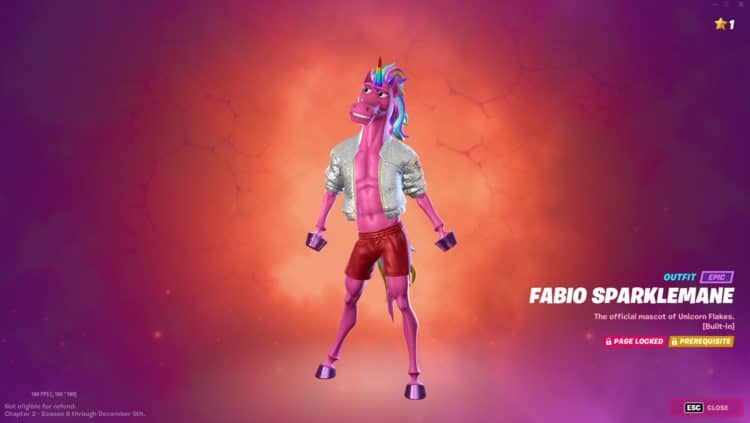 Most Battle Passes have a troll skin and Season 8 is no exception. Fabio Sparklemane is a horse/human hybrid with a great sense of style. This skin will likely become the sweat/content creator skin for the season, with YouTubers such as Avxry using it frequently this season. Overall, it isn't a bad skin and is very well designed, but it certainly is one that you'll either love or hate, with it either being a favorite or one that will sit in a player's locker and will never be used.
Kor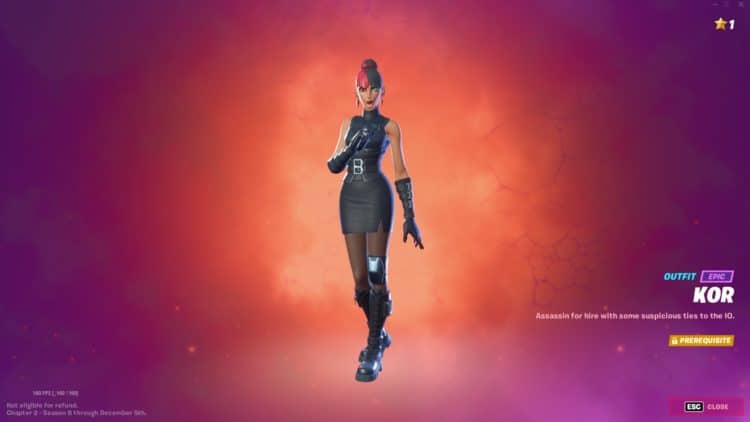 Sometimes it is the simple skins that are best. Kor is a fairly basic skin, with it just being a woman in a dress with boots on, and that isn't a bad thing. The biggest standout part of the skin is the two-tone red and black hair, which looks awesome in my opinion.
Torin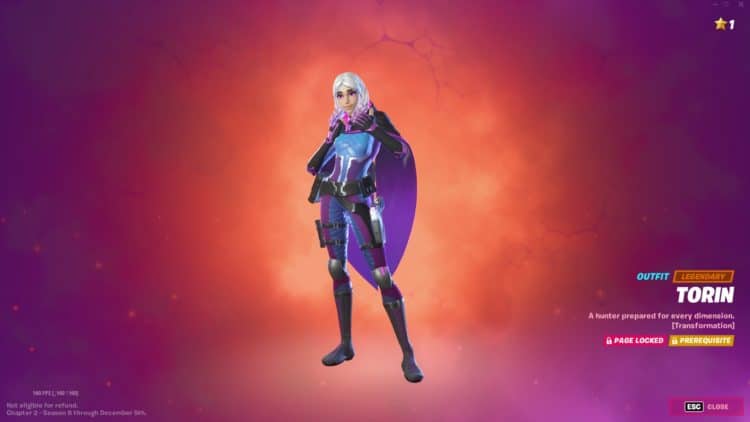 Like J.B. Chimpanski, Torin is a space-themed skin, who wouldn't look out of place in a Sci-Fi TV show or movie. Overall, Torin is a very clean-looking skin, with the ability to use a built-in emote to turn into a Sideways style character, complete with a mask and cloak.
Toona Fish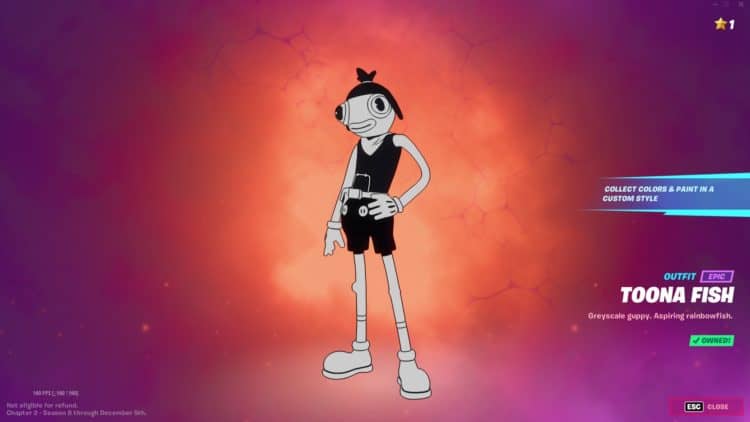 In recent seasons we've seen the inclusion of cartoon skins, which a cartoon version of Meowscles releasing in the Item Shop, as well as anime-style characters and skins too. Throughout Chapter 2 we have also seen many customizable skins, which allow players to unlock new parts for the skin. Good examples of this include Maya from Season 2, which allowed players to create their own unique skin, as well as Kymera which has many customizable options by collecting Alien Artifacts in Season 7. By finding color bottles that can be found across the map, players are able to customize Toona Fish by changing the color to those of many iconic characters in Fortnite. Characters that Toona Fish can palette swap to include Ghoul Trooper, Cuddle Team Leader, Red Knight, Lexa, Brite Bomber, Crystal, and Codename E.L.F. Players can also mix and match individual parts, which allow players to create some unique combinations.
Charlotte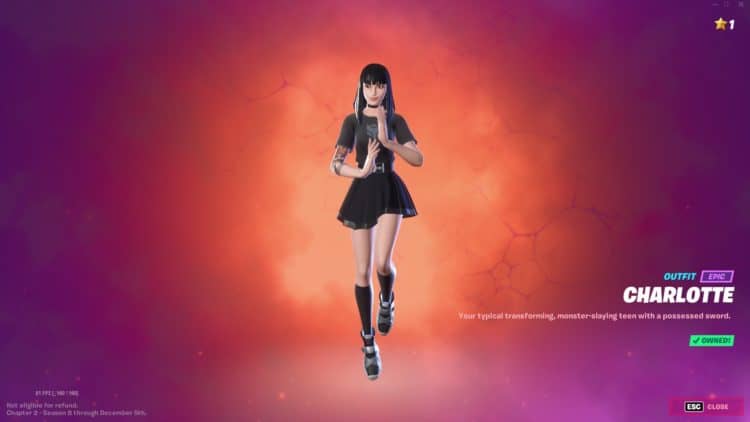 Finally in the top spot is Charlotte, a level 1 skin which is great because you get to use the best skin immediately. Charlotte is certain to be the go-to skin for a lot of players this season, with her looking very clean and the style that is typically used by competitive players. Charlotte features multiple styles too, which gives her a white robe and a mask, as well as changes her hairstyle. Overall, Charlotte is a fantastic skin and one of the few Battle Pass skins that I can see players using long-term.