Racing is a dangerous sport. Can Shawn and Gus survive this week or will they end up crashing and burning?
To begin I have to talk about this week's guest stars. I understand that Tommy (played by Adam Rodriguez) works great in this episode. His run on CSI: Miami has garnered him some great rep as an actor and this week he does well as a street racer. On the other end, Gina (played by Vanessa Minnillo) is somewhat of a different story. She does not have the same stance as a star as Rodriguez, but she does well as a tough as nails mechanic. I guess dating Justin Timberlake will make you act like a jerk. This by far has been the best casting for guests this season.
The story is quite different this week. Shawn and Gus make their way into street racing syndicate. I have to say this made for some great moments, especially for Shawn. The scene during their race in the truck was hysterical. The characters introduced during the story made it go over the top, but in a good way. Like I said before, Rodriguez and Minnillo fit perfectly into their characters and made me believe they could be real. However, Gus was once again underused. He did great saving Shawn, and that's all I want to say about that without spoiling it for anyone.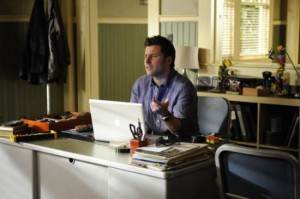 The season story was non-existent again. I am beginning to wonder if the writers will include anything of it this season. Maybe just have to wait till the second half of the season starts. We were given multiple Gus nicknames this week, 'G-Force'and 'Clap Yo Handz'. These both were great as they touched on driving in some sort this week.
All in all, this episode was great. The writing was excellent, the acting was done perfect and even the guest stars did their parts well. This episode has got to be my favorite this season. A
Tell us what's wrong with this post? How could we improve it? :)
Let us improve this post!