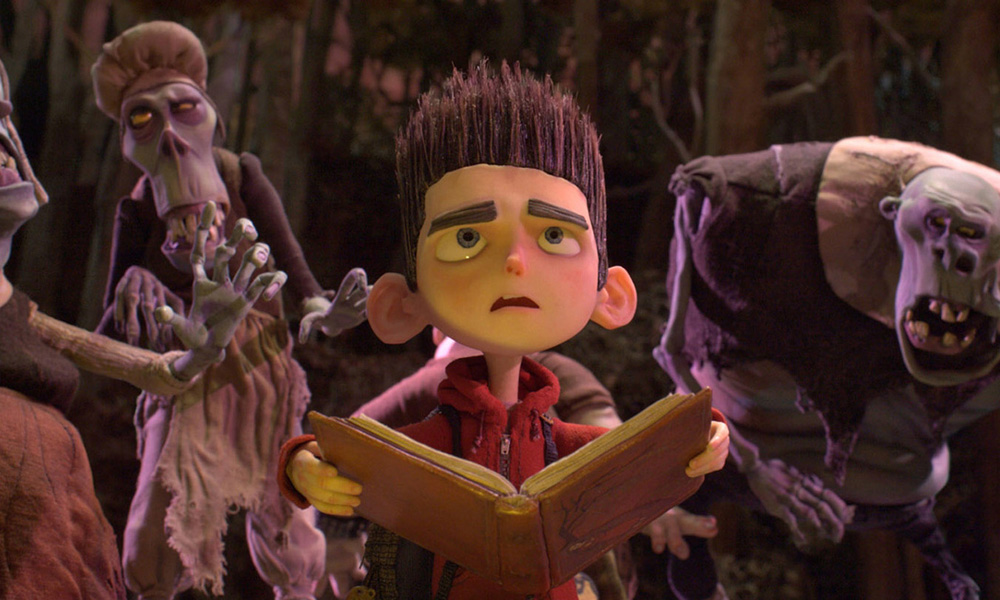 In 2022, the animated movie ParaNorman will celebrate its 10th anniversary. The movie was released in theaters on August 17, 2012, and tells the story of a young boy named Norman who can see and talk to the dead. The film follows Norman as he uses his remarkable ability to save his town from a curse that turns people into zombies.
Critics praised ParaNorman for its fun and clever story, as well as its impressive animation. The movie was also a commercial success, earning over $115 million at the box office.
Since its release, ParaNorman has developed a cult following and is now considered one of the best-animated movies. In honor of its 10th anniversary, here are some reasons why you should rewatch ParaNorman in 2022.
It's an engaging and unique story.
One of the things that makes ParaNorman so special is its unique story. Most animated movies are geared towards children, but ParaNorman is perfect for audiences of all ages. The story is engaging and humorous, making it a fun experience for everyone. The movie's screenplay was written by Chris Butler, who also directed the film.
In an interview with Den of Geek, Butler explained how the story of ParaNorman came together: "Many years ago, about 16 years ago is the current estimate, I thought, wouldn't it be cool to do a stop-motion zombie movie for kids. That was the initial seed, and it was as simple as that. What's great about zombie movies is that they always have some social commentary – they always have something else to say; they use zombies as a metaphor. And I thought, how cool would it be to do that for a kid's movie? So we're playing out a situation in a high school – or a middle school in this case – but then I'm using zombies along with that. It's like juxtaposing the real horror of what it is to be 11 years old with the horror of zombies. So that was the original idea. And then it rapidly became this soup of ideas from the 80s; that's where the John Carpenter meets John Hughes idea came from. But it was very much based on The Goonies, Ghostbusters, and Scooby Doo. And over the years, there was more and more of that world that I wanted to go back to and wanted to play in."
The animation is impressive
ParaNorman features some of the most impressive animation ever seen in an animated movie. The characters are brought to life in a realistic and believable way, making the film's world feel genuinely immersive. Perhaps one specific aspect of the film's animation that's truly impressive is the use of stop-motion animation. This gave the movie a unique look that distinguished it from other animated films. It's also the first movie to integrate 3D printers in its animation.
It's a great movie for Halloween
With its spooky setting and dark themes, ParaNorman is the perfect movie to watch during Halloween. The film is filled with thrills and chills that will leave you feeling scared but entertained. While it's not as terrifying as your conventional horror movie, ParaNorman is still an excellent choice for a Halloween movie night.
The voice cast is excellent
ParaNorman features an excellent voice cast that includes Kodi Smit-McPhee, Anna Kendrick, Christopher Mintz-Plasse, and Leslie Mann. Each actor brings their character to life in a natural and believable way. The voice performances are one of the many elements that make ParaNorman such a great movie.
One fun fact about the production of ParaNorman is that the movie's development took so long that Smit-McPhee, who started working on the movie at 14 years old, underwent puberty and experienced a significant change in his voice, which complicated production. However, an upside to all of it is that the actor also developed a better and more mature understanding of the movie he was working on, according to an interview he did with Screen Rant: "Yeah, absolutely, my perspective on the movie is quite different because when I started I was 14 years old, and I saw some of the messages in the script, but I saw it more [as] the fun adventure that it was. And then, as I got older, I saw that it's a big movie about bullying, staying true to who you are, and standing up to your fears and stuff, and there were a lot of subliminal messages there. And it doesn't push it, but they're still there, and I saw them as I got older."
It has a strong message about acceptance.
ParaNorman deals with some heavy topics but does so in a respectful and insightful way. The film's central message is about acceptance and understanding others, even if they are different from you. This is an important lesson that can be applied to both children and adults alike. That the movie appeals to audiences of all ages certainly wasn't lost on Smit-McPhee, who said in his interview with Screen Rant: "It has Jason references and Freddy Kruger and all of those iconic horror movies as well as the 'Goonies,' and with the van and the mystery it feels like Scooby Doo. So I think adults can reminisce about those things, but for the kids, it is taking all of that and mixing it up for them as well."
It features the first openly gay character in an animated film
ParaNorman was groundbreaking in many ways, but one of the most significant is its inclusion of the first openly gay character in an animated film. The character, Mitch, is a supporting character who plays a key role in Norman's journey. While Mitch is not the film's focus, his inclusion was praised by critics and audiences for its representation of the LGBT community.
It's just a perfect movie
ParaNorman is just an excellent movie. It's funny, scary, heartfelt, and visually stunning — everything you could want in an animated film. If you haven't seen it yet, then be sure to check it out when it celebrates its 10th anniversary in 2022.