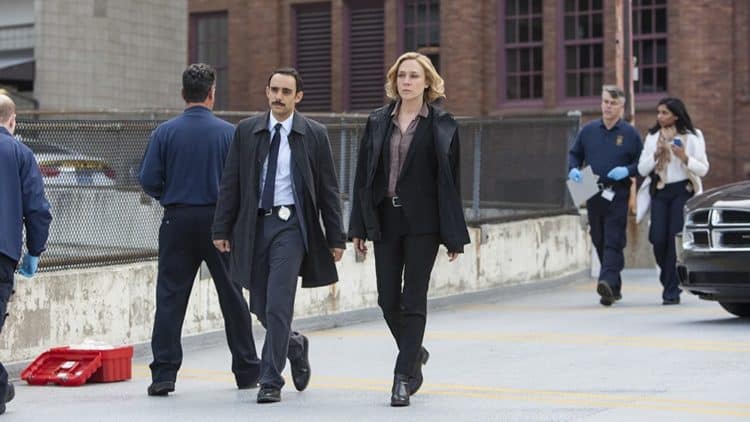 In the 15 since years since making his first on screen appearance, Omid Abtahi has really hit his stride. He has appeared in a number of successful shows and movies and the list is only continuing to grow. Many people will recognize him best from his role in season one of The Mandalorian. He also has a main role in the series American Gods. Omid's on screen presence and professionalism have resulted in him becoming highly respected among his colleagues in the industry. With some big things in the works, fans will also be happy to know that they'll be seeing plenty more of him on their screens. Continue reading for 10 things you didn't know about Omid Abtahi.
1. He's Not A Big Star Wars Fan
Big Star Wars fans may be disappointed to know that Omid isn't actually a big Star Wars fan himself. He told Discussing Film, "when I got offered the role, I hadn't seen any of the Star Wars films other than The Last Jedi because some of my friends said "hey let's go see this movie" and I was like sure I haven't seen the other movies but whatever so The Last Jedi was the first I saw of that series. But when I got offered the role, I realised I had to go and watch them now and essentially binged it over 2-3 days and fell madly in love with and I am now beating myself for waiting so long to watch it."
2. He Was Born In Iran
Omid was born and Tehran, Iran but moved to France when he was just 5-years-old. His family then relocated again and settled in California which is where Omid was primarily raised. He attended high school at University High School in Irvine, CA before going to college at California State University, Fullerton.
3. He Has Lots Of Theater Experience
The 15 years of on screen work isn't Omid's only acting experience. Before even making his first on screen appearance, he spent several years doing theater work. As far as we can tell, he hasn't done much theater work since his on screen career started to take off.
4. He Studied Advertising
By the time Omid got to college he knew that he was interested in acting, however, he initially decided to major in advertising. He ultimately decided to add theater as a second major and he earned his degree in 2003. Just two years later he had been cast in his first on screen role.
5. He's Voiced Several Video Game Characters
Live action work is what Omid has become best-known for, but he's a talented voice actor too. He has worked on several video games including World of Warcraft: Shadowlands and Call of Duty: Black Ops III. He has also done voice work in several animated series including Family Guy.
6. He Really Appreciates His Privacy
Being in the spotlight often comes with the territory of working in the entertainment industry, but there are lots of celebrities who don't necessarily like having their lives put on display. Omid appears to be the type of person who enjoys his privacy and he has never revealed much personal information.
7. He Loves Interacting With Fans On Social Media
One of the coolest things about social media is that it gives people a direct line of communication with people they might not have access to in real life. This is something Omid has taken full advantage of and he loves using his Twitter account to connect with his fans. He spends lots of time responding to various tweets from people who love his work.
8. He Isn't Concerned With Accolades
There's nothing better than being having your hard work be recognized, but that isn't what Omid became an actor for. In a tweet in August 2019. Omid said, "It's true, I don't care much for accolades & recognition , but I do care deeply about doing good work with good people."
9. He Loves To Spread Positivity
Omid is extremely grateful for the opportunity to share his talent with the world and he hopes that his work will do more than just keep people entertained. Through acting, he hopes to help spread positivity and help people see the world outside of their immediate area.
10. He Made His On Screen Debut In JAG
Omid's first ever on screen role was in the TV series JAG which aired from 1995 to 2004. Over the course of its more than 200 episodes, JAG became one of the most popular shows on the air and it won several awards. While Omid's role was small, it was still a great experience for him to have so early on in his career.