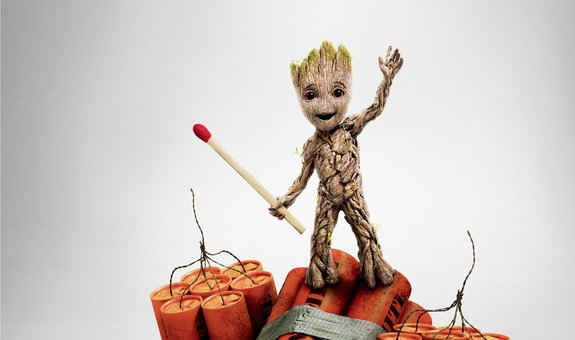 If you happened to catch the Kids Choice awards on Nickelodeon over the weekend you'd know that John Cena killed it. Not only did he cover himself in green goo, he put on a display that's having people claim he should be the host of the show every single year. As a John Cena fan, I cannot disagree with this despite having not watched the awards show. But there was one thing that the awards show featured that hasn't even officially been released yet and it's a certain trailer for a certain upcoming Marvel movie.
A new trailer from Marvel Studios' Guardians of the Galaxy Vol. 2 aired during this weekend's 30th annual Nickelodeon Kids' Choice Awards. Although director James Gunn said there would be no more major trailers, this contains several new scenes – and a bit of bathroom humor. Marvel Studios has yet to make the trailer available online for public viewing, but third-parties have posted recordings.
Anyone who thinks that Guardians of the Galaxy Vol 2 is an action movie would be correct but if I had to classify a genre it would most definitely be comedy. Looks like the sequel's gunning for even more humor than the the first.
Take a look: