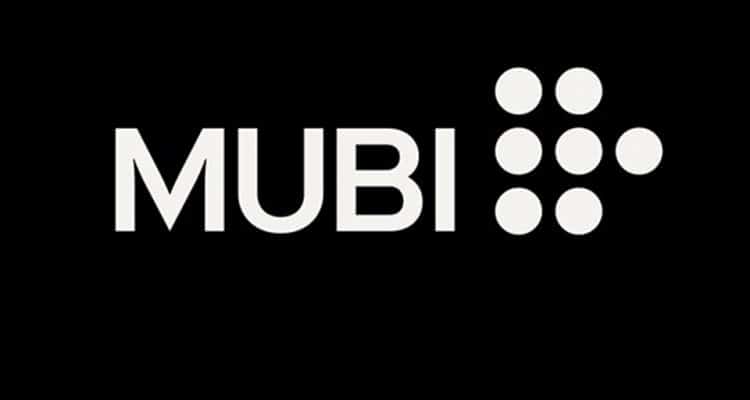 Well, here we are: Fall at last.  School's back in session, the weather's starting to turn and Disney finally, mercifully, found time to unload New Mutants (2020) into theaters (although who, exactly, is willing to risk their life in order to see the afterbirth of Fox's aborted X-Men franchise, I'll never know).  And another month down means that we have another month of Mubi movies to get through, and I do have to say that they've been an especially interesting batch of films lately.  From "more interesting than strictly good" selections like the films of Portuguese director Rita Azevedo Gomes (Fragile as the World, A Woman's Revenge, Correspondences, The Portuguese Woman), delectable double features (Sweet Bean, Fagara), utterly bonkers Brazilian films (Once There Was Brasilia, Seduction of the Flesh, The Fever) and ongoing series covering Indian films (Awaara), Congolese cinema (Viva Riva!), Mexican movies (Our Time) and so-called "unusual subjects" (Agave: Spirit of a Nation), there's been more reason to tune in to their rotating selection of curated films than ever before (and certainly more than comparatively lacking services out there like Peacock).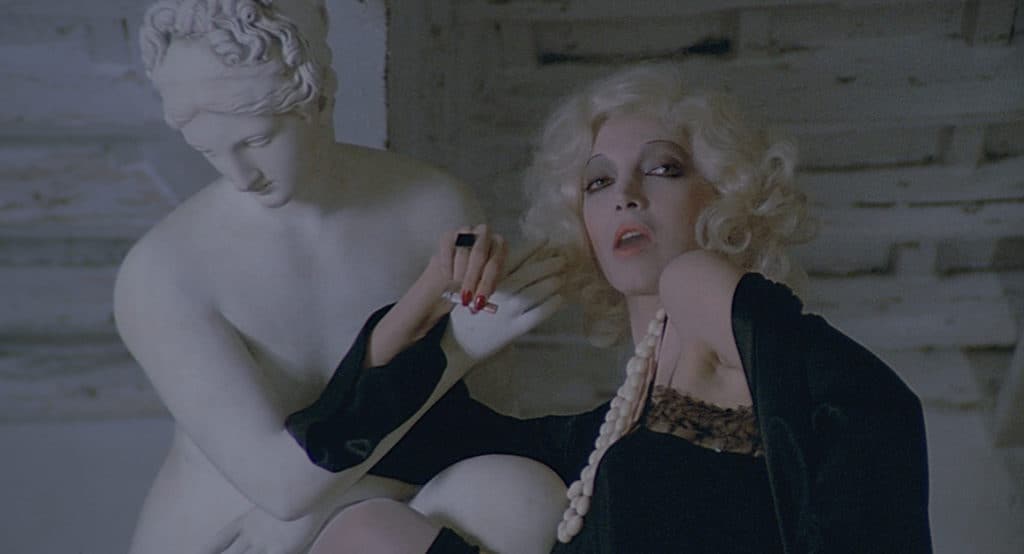 Love and Anarchy (1973) – Front and center this month is a retrospective on Italian director Lina Wertmuller, whose most notable stretch of filmmaking in the seventies is all accounted for here.  And while there is plenty to love about standbys The Seduction of Mimi (1972), Swept Away (1974) and Seven Beauties (1975), special consideration needs to be given to Love and Anarchy, possibly the best known (and certainly the best received) of the lot.  Notable for being the first woman ever nominated for the Best Director Oscar (an accomplishment that wouldn't be repeated until Jane Campion's The Piano was recognized more than fifteen years later), Wertmuller's films stood out for their abrasive racial, sexual and class politics.  Love and Anarchy is a perfect example of this, following an accidental anarchist who teams up with a prostitute in order to kill Mussolini.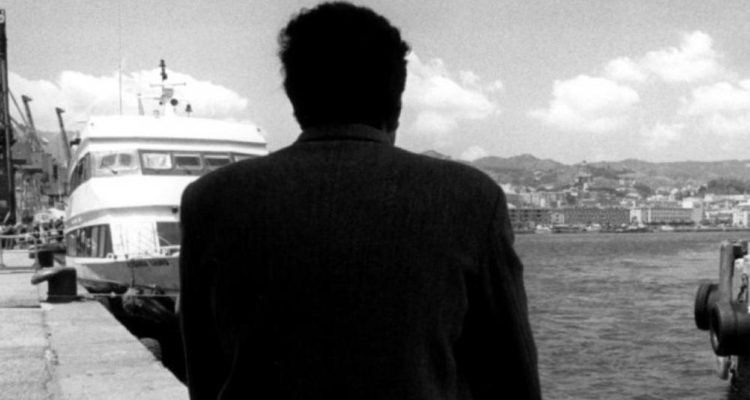 Sicilia! (1999) – The final installment of Mubi's comprehensive, thirteen film retrospective of husband-wife filmmaking team Jean-Marie Straub and Danièle Huillet is a tender drama that offers the ideal endcap of a joint career spent fighting against capitalism, oppression, fascism and historical amnesia.  Sicilia! spans a series of interrelated episodes that captures the tone and tenor of Sicilian life at the turn of the century.  Covering topics as vast as food, family and politics, it exactly captures what has always worked so well with Mubi's carefully chosen film selections: offering an intimate window into another country, another culture and another way of life that is far too often sheltered from a wider global audience.
Joint Security Area (2000) – While the country of South Korea has been producing some of the best, most singularly impressive films of the last two decades, it is only with Parasite's (2019) ascendance at the Oscars earlier this year that most mainstream moviegoers bothered to pay attention to the country's outstanding cinematic output.  From Hulu loading up on every Bong Joon-ho film they can get their hands on to two of Director Bong's films entering into the Criterion Collection to Memories of Murder (2003) getting a theatrical release later this year, much attention has been lavished to the films of the country's most internationally preeminent filmmaker.  But he is merely the first among equals, and many of his contemporaries are just as worthy of praise and discovery.  Case in point is this early work from the revered Park Chan-wook, best known Stateside for his transgressive crime thriller Oldboy (2003) and his sexually explicit revenge drama The Handmaiden (2016).  Rightly praised by the likes of Edgar Wright and James Gunn, Joint Security Area is an politically charged murder mystery set in the DMZ.  Although lacking much of the flourish and nihilism that the director would develop over the coming years, the film is an incredible look into the kinds of filmmaking that's possible when a young and hungry generation of filmmakers set loose upon the medium.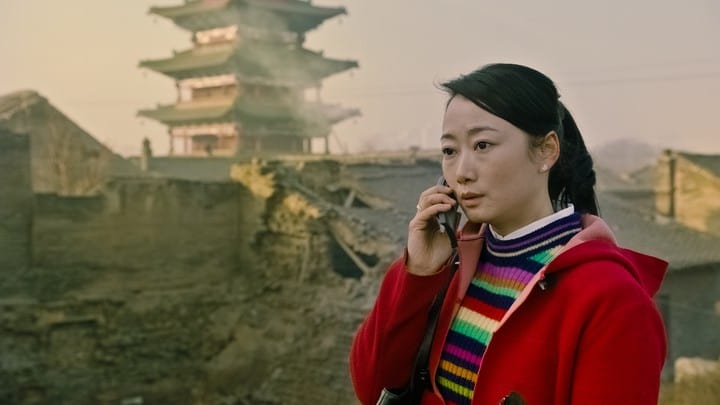 Mountains May Depart (2015) – As China looms large on the horizon of global affairs (not least of all the global film industry), it seems hopelessly misguided how little experience Americans seem to have with Chinese films (and its adjacent industries in Hong Kong and Taiwan).  Mainland China has produced some of the most gorgeously rendered films the world over since the 1980s, and some of the all-around best movies since the 1930s and 40s.  Most Americans, however, seem to only be aware of the occasional crossover Wuxia hit (like Crouching Tiger, Hidden Dragon or Hero).or their awkward attempts at Western-styled blockbusters (like The Great Wall starring Matt Damon, Flower of War starring Christian Bale and Skiptrace starring Johnny Knoxville).  This sprawling, generation-spanning melodrama from prominent sixth generation director Jia Zhangke is simultaneously set in China's recent past, present and near-future.  While not quite as hypnotic as Bi Gan's Long Day's Journey Into Night (2018) or singularly commanding as Hu Bo's An Elephant Sitting Still (2018), Mountains May Depart is a breathtaking achievement from a practiced artisan and stands as a fairly accessible entry point into the deep well of Chinese cinema.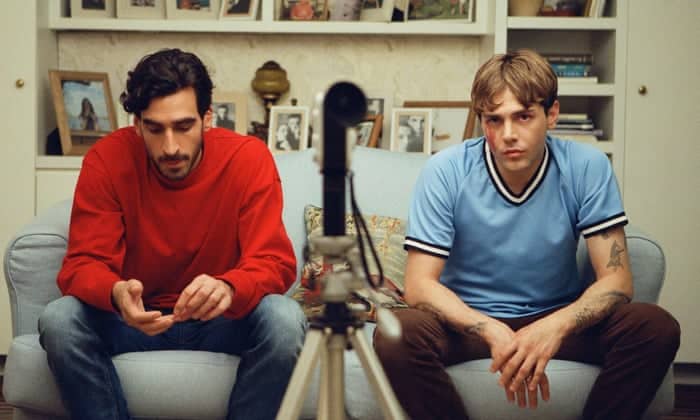 Matthias & Maxime (2019) – One of the most arresting directors to recently come out of Canada is journeyman director Xavier Dolan.  Although best known internationally for his appearance in the unshakably disturbing French horror film Martyrs (2008), his work as a director has wrestled with themes of sex, sexuality and gender with great nuance and insight.  His eighth and most recent film, Matthias & Maxime, emerges from an utterly delightful conceit: what if two lifelong friends forced to kiss each other for a short film leaves them questioning everything that they had assumed about their supposed heterosexuality.  The film explores the subtle buildups and fallouts that result from this fleeting moment between friends, spiraling out into the kind of gripping, naturalistic drama that Dolan has quickly made a name for himself on.