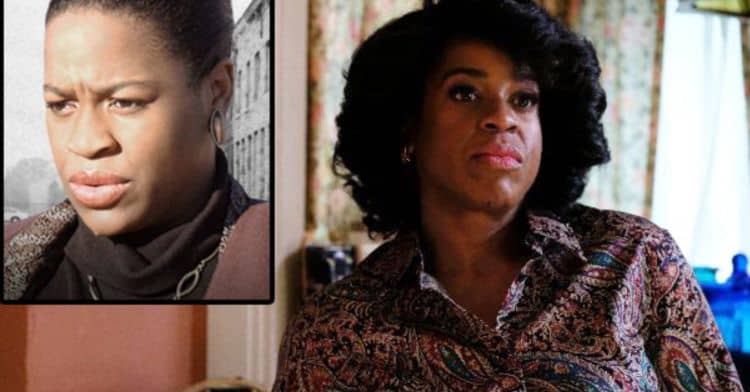 Michael Hyatt has had the type of acting career that once seemed like nothing more than a dream to her. Not only has she achieved longevity, but she's also had the kind of consistency that is almost impossible to come by. Born in England, Michael has become an international star and her resume now includes appearances in shows like Crazy Ex-Girlfriend, The Wire, and Shameless. In addition to her TV roles, she has also found success on the big screen. It has recently been announced that she will have a role in the upcoming movie Where the Crawdads Sing which is based on the novel of the same name. Her versatility and dedication to her craft have allowed her to easily move between genres and take on a variety of roles. Keep reading for 10 things you didn't know about Michael Hyatt.
1. She Has Jamaican Roots
Michael was born in England and lived there for the first several years of her life. Her parents, however, are both Jamaican. She eventually relocated to the United States with her family and settled in the Washington D.C. area. Michael is very proud of her Jamaican heritage and various other cultures that have worked together to make her who she is.
2. She Isn't Afraid To Speak Her Mind
Many people in the spotlight shy away from discussing topics such as politics and race because they don't want to say the wrong thing. Michael, however, has no problem making her stance known and has used her platform to speak out against systemic. racism.
3. She Comes From An Artistic Family
Lots of creative people often find themselves feeling like the black sheep of their family because their loved ones simply can't relate to their love for the arts. Michael, however, is fortunate to come from a family where her artistic side was always validated and respected. According to Michael's website, her mother was an art historian and museologist and her father was an actor and comedian.
4. She's A Private Person
Michael has spent the majority of her life in the entertainment industry, but she has never bought into the oversharing that typically comes with a career in the spotlight. Instead, she has always been fairly protective of her privacy and there aren't many details about her personal life on the internet.
5. She's Been On Broadway
Michael's film and TV roles are what has gotten her the most mainstream recognition, but she's also had a very successful career in theater. She made her Broadway debut in the 1998 production of Ragtime. She has also been in several other off-Broadway productions.
6. Her Name Isn't Actually Michael
The world may know her as Michael Hyatt, but her given name is Charlene. When asked where the name Michael came from, she told Talk Nerdy with Us, "I got it when I was in high school and I was an avid fan, a Michael Jackson fan, and my friends would call me Michael. And I liked it, so I kept it. That's it. That's all it is."
7. She's A Mom
Despite being very low-key about her personal life, one thing we do know about Michael is that she's a devoted mother. During her interview with Talk Nerdy with Us she shared that she has a son although she didn't mention any additional information about him.
8. She Has Over 70 Acting Credits
To say that Michael's resume is stacked would be an understatement. Over the course of her career she has gotten the opportunity to be part of dozens of successful projects and she currently has 73 on-screen credits. At the rate she's going, there's a very good chance she will eventually reach the 100 mark.
9. She's A Non-Traditional Person
There are a lot of people who feel like they have to conform to societal norms, but Michael has never been one of those people. Instead, she considers herself to be very non-traditional and she's always been the type of person who is comfortable doing her own thing. There's no doubt that this mindset has served her well in her career as an actress.
10. She Enjoys Playing Strong Women
Michael has played lots of different characters over the years, but she's always gravitated towards playing strong women. While talking to Talk Nerdy with Us she explained, "It suits my nature. I think I'm best in that kind of role. I don't know if I would be believable as a flighty kind of person. I'm more grounded and I enjoy portraying women who are grounded. Someone that I can see out on the street and relate to."