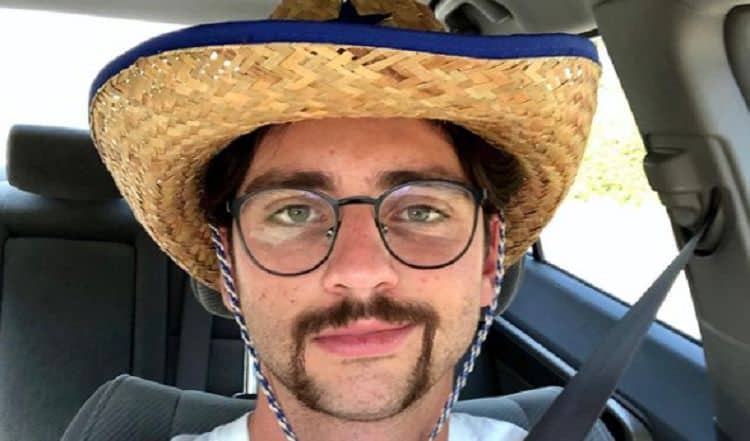 While there are some who are not sure what Netflix wanted us to feel or see when they began airing the show "Twentysomethings Austin," we think that it certainly did change the lives of the people who appeared on the show. Michael Fractor is one of the eight people in their 20s who is living in Austin on the show in a living situation that is a bit unique. They all have their own place, per se, but they do share a backyard area. They are all getting to know one another and they are all doing this thing where they are all exploring their own sexuality and they are all learning to grow up and be adults on reality television. It might be one of those reality shows some of us aren't sure about, but people still want to know more about characters such as Michael Fractor.
1. He is a Comedian
The one thing you should know about this young man is that he is a comedian above all else. He is someone who is going to stop at nothing to make it as a standup, and he is the first one to make that clear. Everything he does, everything he says, and everything he works for is to get his name out there to become a famous comedian.
2. He is a Californian
He is, like most of the people on his show, not a Texas native. He is living in Austin now, but he is a man from California. His family is there, his home was there, and now he is navigating a much different life in Texas.
3. He is Dry
We don't mean sober, but we do mean in terms of his personality. His humor is dry. He can be a little dark, and he has shown his housemates that he might be a little bit too much of both for those in the house with him. It's a lot, we know, but it's something he is fine with.
4. He is Young
Out of all the people in the house, he is not the youngest, but he is among the younger part of the crowd. He is only 23, which means he's not quite into his 20s the way some of the others are. He has a little less life experience, which almost makes it seem more accurate that he is on the show compared to some of the others who are much older.
5. He Makes Jokes About Himself
He is very much a self-deprecating kind of guy. He has no problems making jokes about himself, making fun of himself, and making fun of his home, his family, and his life. It's something comedians are good at, and are happy to see he doesn't take everything too seriously.
6. He is Not Super Active Online
He does have online social media accounts, but he's not super active. He does post on occasion, but he doesn't really use it the way so many people his own age do use it anymore. He is relatively quiet online, and that works for him.
7. He Has a Lot To Learn
The good news about this is that he is the first one to mention it. He knows that as an aspiring comedian, his life is going to take some change. He's going to have to learn more, he's going to have to change his ways, and he is going to have to do things that make him feel different in some capacity. He can do it, though.
8. He's Close to His Mom
He and his mom are very close. He even jokes that before he left home to come onto the show, she bought a puppy and she is making him feel bad about leaving the puppy on his own. It sounds to us like she is making him feel guilty about leaving the pup because she is not happy he left her. We get it.
9. He is Open to Change
Change does not scare him at the age of 23. That's a big deal. It scares most people in any other capacity. He is a man who embraces it and is not afraid to chase change when he feels it benefits him in some way.
10. He's Not Very Open to Being Open
He does share a lot of his work and comedy on the rare occasion he is online sharing anything at all, but he's not one to share much about his personal life. It is just not who he is as a person, and it's okay to be like that. He has so much to focus on with his work that he doesn't want to share his personal life.
Tell us what's wrong with this post? How could we improve it? :)
Let us improve this post!