Known for his masterful wordplay and enigmatic persona, few artists have left a lasting impact quite like MF Doom. Altogether, the rapper captivated audiences with his unique sound and thought-provoking lyrics. However, the world was left reeling when news broke of his sudden and mysterious death on 31 October 2020.
The aim here is to shed light on the perplexing case while paying homage to the artist's legacy. There are layers to peel, conspiracies to unravel and so much more. Without further ado, let's take a closer look at the circumstances surrounding his death.
The Enigmatic Persona Of MF Doom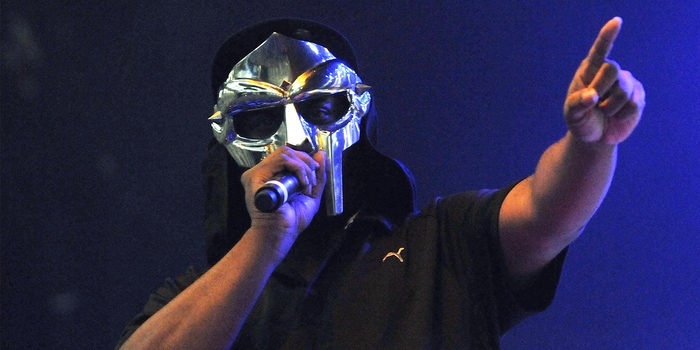 MF Doom, born Daniel Dumile, was an artist shrouded in mystery. From his iconic mask to his cryptic lyrics, Doom's persona was practically a brain teaser. He rarely appeared in public without his mask, leaving fans and critics alike intrigued by the man behind the music. This air of secrecy only added to the allure of his artistry, making him a revered figure in the hip-hop community.
Then there was Doom's talent as a whole, it was unmatched, with clever wordplay and complex rhyme schemes that showcased his genius. It was clear that he was an intelligent man and he used that to craft vivid narratives. He would often blend comic book references and social commentary into his verses. This distinctive style not only set him apart from his peers but also solidified his status as a true visionary.
MF Doom's Career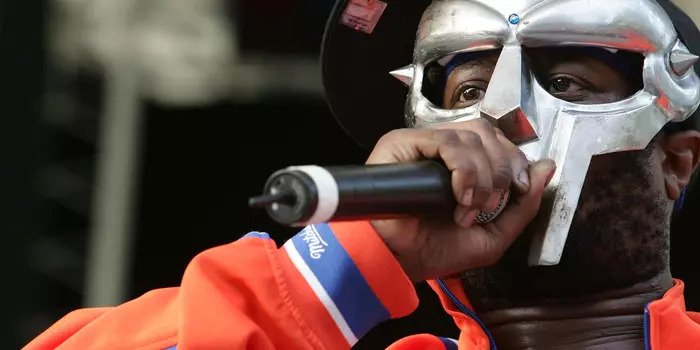 In 1988, Dumile, together with his younger brother DJ Subroc, and Rodan (later replaced by Onyx the Birthstone Kid) established the hip-hop group KMD. However, tragedy struck on April 23, 1993, as Subroc was hit by a car while he was crossing the Long Island Expressway. Even worse, the accident happened a few weeks before the release of KMD's second album Black Bastards.
After his brother's death, Dumile withdrew from the hip-hop industry between the years 1994 and 1997. He recollected that during that period his lifestyle was "damn near homeless, walking the streets of Manhattan, sleeping on benches." After relocating to Georgia in the middle of the 1990s, he finally found his place in Atlanta. In interviews, Dumile was quoted saying that he was "recovering from his wounds" and vowing revenge against the industry that so badly deformed him."
In 1998, he started freestyling under an alias at open-mic events held at Manhattan's Nuyorican Poets Café. To hide his identity, he would put tights over his head before performing. He even assumed the new identity —MF Doom, donning a mask that was reminiscent of the one worn by the Marvel Comics supervillain Doctor Doom. However, he switched to a mask modeled after the one worn by Maximus in the 2020 film Gladiator. Needless to say, that was the moment a star was born.
MF Doom's Cause Of Death
Leading up to his death, MF Doom had maintained a relatively low profile. For the most part, the rapper was known for his reclusive nature, rarely granting interviews or making public appearances. This absence from the spotlight only added to the mystery surrounding his final days. However, there was a plausible explanation in the mix.
After experiencing some respiratory issues in October 2020, Dumile was hospitalized at St. James's University Hospital in Leeds, England. On October 31, he passed away as a result of angioedema, an extremely uncommon adverse reaction to a blood pressure medicine that had only recently started using. Apparently, kidney illness and excessive blood pressure had plagued him throughout his life. Unfortunately, his wife, Jasmine Dumile wasn't permitted to visit him in the hospital till his demise. It was all due to the aftermath of the COVID-19 outbreak. While he passed away on December 31, 2020, the official announcement of the cause of death did not come until July 2023.
Speculations and Conspiracy Theories Surrounding MF Doom's Death
The mysterious circumstances surrounding MF Doom's death sparked a wave of speculation and conspiracy theories within the music community. One prevalent theory suggested that Doom's passing was a result of foul play, pointing to his controversial lyrics and outspoken nature as potential motives for his demise. Supporters of this theory argued that his outspokenness against the music industry's dark underbelly may have made him a target.
Another theory proposed that Doom's death was a deliberate act, part of a grand narrative he had crafted throughout his career. This theory drew on Doom's penchant for storytelling and his ability to blur the lines between reality and fiction. Supporters of this theory believed that Doom had carefully orchestrated his own death as a final act of artistic expression, leaving behind a lasting legacy that would continue to puzzle and inspire his fans.
While these speculations and conspiracy theories remain largely unsubstantiated, they highlight the impact MF Doom had on the music community. His artistry and enigmatic persona continue to captivate audiences, even in death.