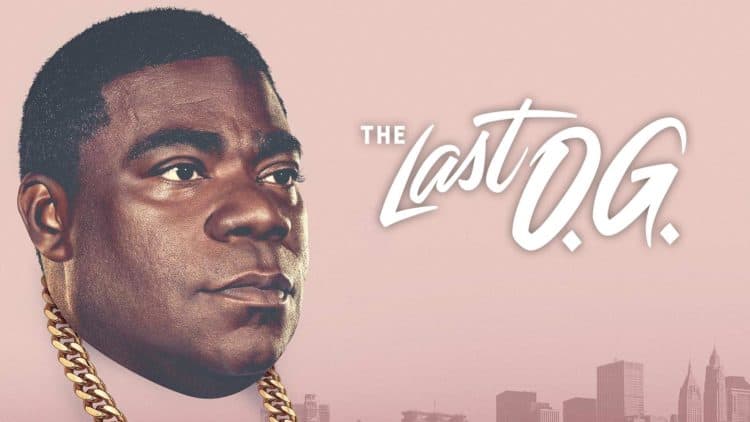 Since its debut in 2018, The Last O.G. has made millions of people laugh. The series stars Tracy Morgan as a man named Tray who is released from prison after serving 15 years. Upon returning to his old neighborhood in Brooklyn, he finds that things have changed in more ways than one. Not only does the area look different, but his ex-girlfriend has moved on and his children are being raised by another man. Tray finds himself struggling to adjust to life on the outside, but he also vows to become a better man. However, Tray runs into lots of hilarious obstacles along the way. Now in its fourth season, the show is still going strong and that's largely thanks to its talented cast members. Keep reading to see the cast for season 4 of The Last O.G.
Tracy Morgan as Tray Leviticus Barker
Tracy Morgan is the kind of star who needs no introduction. Like his character, Tracy Morgan is a Brooklyn native. Tracy isn't the kind of person who grew up knowing that he would eventually have a successful career in the entertainment industry. Instead, Tracy has had to overcome lots of obstacles in order to get where he is today. In addition to losing his father at an early age, Tracy's best friend was also the victim of a murder. Tracy made his first on-screen appearance in 1994 in the popular 90s sitcom, Martin. Throughout the 90s, he continued to land on-screen opportunities, especially in movies. During the 2000s, he also became a fixture on the small screen thanks to things like The Tracy Morgan Show and 30 Rock. Tracy has also worked his magic behind the scenes as a writer and producer. In fact, he has produced more than two dozen episodes of The Last O.G.
Dante Hoagland as Shahzad Birkeland
One of the best things about The Last O.G. is that it has given several up-and-coming stars the opportunity to share their talent on a large platform. Dante Hoagland is one of those young actors. Although he doesn't have the biggest role in The Last O.G. he manages to make an impact every time he's in front of the camera. Even though he's still relatively early on in his career, we have a strong feeling that we're going to see a lot more of Dante in the years to come. When Dante isn't busy working, he loves spending time with his loved ones. Based on his Instagram profile, it also appears that he has been in a relationship for the last couple of years.
Anna Maria Horsford as Roberta
Anna Maria Horsford is a legend in the entertainment industry. Since starting her career more than 40 years ago, Horsford has become a fixture on our screens. Her resume now includes well over 100 acting credits which include roles in shows like Amen, The Wayans Bros., and The Bold and the Beautiful. Over the years, she has shown that she is capable of playing a wide variety of characters. Not only is Anna a talented actress, but she is also a director and producer.
J.B. Smoove as Carl
Like Tracy Morgan, J.B. Smoove is also a well-known figure in the comedy world. His strong on-screen presence mixed with his impeccable comedic timing makes him a great asset to every project he's a part of. His fans will be happy to know that he will have a role in the upcoming movie Spider-Man: No Way Home. Outside of his work, he is a devoted husband and father.
Malik Yoba as Wavy
Malik Yoba is best-known for his role as Detective J.C. Williams in the popular 1990s police drama, New York Undercover. Over the years, though, he has shown that he has the range to move seamlessly between characters and genres. His role in The Last O.G. has given Yoba the chance to tap into his funny side, and he's done a great job in the show. Although acting continues to be his main focus, Yoba has also gotten into real estate development in his home state of New York.
Edi Patterson as Elizabeth
Edi Patterson's role in The Last O.G. may be on the smaller side, but like every other cast member, she adds something special to the show. Edi entered the industry in the mid-1990s and she has been working consistently ever since. Despite the fact that she has never had a starring role in a TV show, Edi has worked hard to get every opportunity she's had. Live-action work isn't all that Edi has done, though. She is also a very talented voice actress who has had more than a dozen voice roles.
Tell us what's wrong with this post? How could we improve it? :)
Let us improve this post!