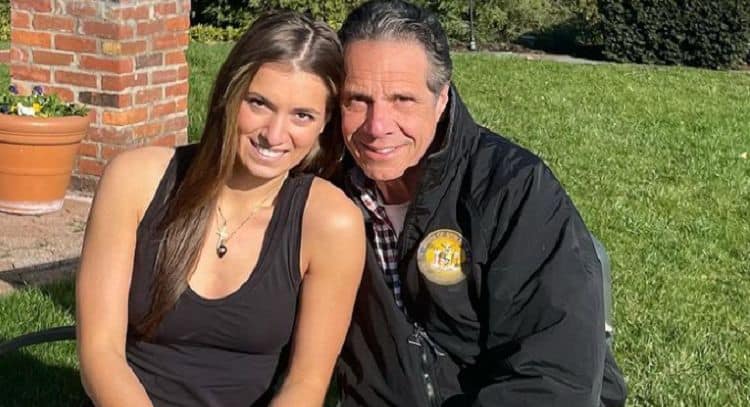 As the daughter of New York Governor Andrew Cuomo and the granddaughter of Robert F. Kennedy, Mariah Kennedy Cuomo descends from politicians on both sides of her family. Although she hasn't gone into a career in politics, the things her family stands for have always been a big part of who she is. Recently, she and her two sisters have been getting more attention from the media due to sexual assault allegations involving her father. Despite what people have said, she has chosen to stick by his side. Now that she's gotten her time in the limelight, there are a lot of people who are interested in knowing more about who she is. Keep reading for 10 things you didn't know about Mariah Kennedy Cuomo.
1. She Stands Up For What She Believes In
Even though Mariah doesn't work in politics, she definitely inherited her families' passion for standing up for what they think is right. She is very dedicated to the things she believes in and she has used her social media presence to speak out about things such as racism, LGBTQ+ rights, and police brutality.
2. She Is In A Relationship
They say life is better when you have someone to spend it with, and it looks like Mariah has found that person. Mariah is in a relationship with a man named Tellef Lundevall who works in digital marketing. It's unclear exactly how long they've been together, but by the looks of things, they're doing pretty well.
3. She Loves The Outdoors
Don't let her looks fool you, Mariah doesn't mind playing in the dirt every once in a while. When Mariah has free time, being outside is one of her favorite ways to spend it. She's an adventurous person and she isn't afraid to step outside of her comfort zone to do things like go hiking, fishing, and snowmobiling.
4. Family Is Important To Her
As mentioned earlier, Mariah has chosen to stick by her father and support him amid allegations of sexual assault. In doing so, it's clear that she is someone who really values her relationships with her family. She also appears to be close to both of her sisters and her mother.
5. She Has An Ivy League Education
Both sides of Mariah's family are very well educated, so it's only right that she follow in their footsteps. She attended Brown University in Rhode Island where she earned a bachelor's degree in history in 2017. Her younger sister, Michaela, also attended Brown University. Her other sister, Cara, attended Harvard.
6. She Loves Art
From what we can tell, Mariah doesn't have an artistic background herself, but she is a big fan of art. She loves attended museums and art shows when she gets the chance. She also enjoys taking pictures when she's out on her adventures and she has a great eye for capturing beautiful moments.
7. She Enjoys Doing Volunteer Work
Helping those in need is something that Mariah has always enjoyed. According to her LinkedIn profile, she has been a volunteer with the Robert F. Kennedy Human Rights Organization for more than 10 years. As part of her role, she made a short documentary about the BP oil spill. It'll be interesting to see which charity organizations she aligns herself with in the years to come.
8. She Likes To Travel
There are lots of people who wish they could travel more but simply don't have the means. Mariah has been fortunate that that hasn't been the case for her. Mariah has gotten the opportunity to travel to lots of amazing places all over the world. Some of the countries she's been to include Greece, Haiti, South Africa, and France. She particularly loves visiting places with beautiful ocean views.
9. She Used To Run Track
Staying active has always been important to Mariah and she comes from an athletic background. When she was a high school student at Deerfield Academy, she was a member of the varsity track and field team. We weren't able to find any information on which events she participated in. Even though her days as a competitive athlete are gone, Mariah still likes to keep herself in good shape.
10. She Has Marketing Skills
Although Mariah studied history in school, most of the work she's done in her career has revolved around marketing. She has experience working with web design and social media marketing. She is currently a senior associate for a company called Teneo. According to the business' website, is a global CEO advisory firm. Mariah began working at the company as a consultant in 2017.