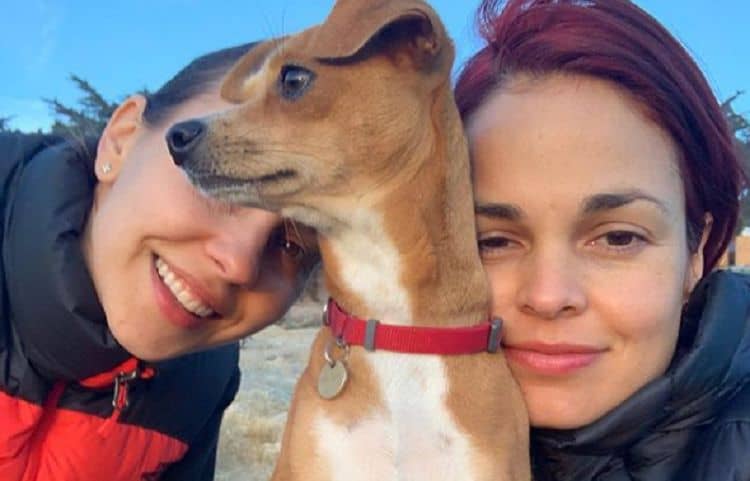 Lina Esco is an actress, director, producer, and activist who was born in Miami, Florida, on May 14, 1985. Although she began her career in 2003, she first gained recognition in 2007 when she landed a role in the CBS drama 'Cane', in which she portrayed the daughter of Jimmy Smit's character. Esco is now best known for her role as Christina Alonso in 'S.W.A.T.', although she has also had major roles in 'Flaked' and Kingdom'. She made her film debut in the 2005 film 'London' alongside Jessica Alba, and her other films include 'LOL', 'Free the Nipple' and 'Fairy Dust'. Although she is relatively well-known, there are still many things that people do not know about this actress. Here are 10 things you didn't know about Lina Esco.
1. She Has Appeared in Several Music Videos
Although she is best known for her television and film work, Lina Esco has also appeared in several music videos. Her first music video was for Sinead O'Connor's single 'Jealous'. Her next was the music video for Moby's 'Southside', which featured Gwen Stefani. Another music video in which she appears is Halo's 2010 single 'Amalgam'.
2. She is Campaigning to Overturn Cyntoia Brown's Murder Conviction
One cause about which Lina Esco is passionate is the case of Cyntoia Brown, and she has been campaigning to have this woman's murder conviction overturned since December 2018. Cyntoia Brown was convicted of the robbery and murder of Johnny Michael Allen at the age of just 16. She claims that she feared for her life after he paid to have sex with her. She was originally sentenced to a 51-year jail term, which has since been reduced to 15 years. However, there are ongoing campaigns to have her conviction overturned.
3. She Directed Several PSA's for 'The Cove'
'The Cove' is a documentary about the captivation and slaughter of dolphins. It won the Academy Award for Best Documentary in 2009. According to IMDB, Lina Esco produced and directed several public service announcements (PSAs) for this documentary. The first of these was titled 'My friend Is..', which aimed to raise awareness of the slaughter of dolphins. Another was 'Kids Speak Out Against Captivity', which is about the captivity of dolphins in aquariums.
4. She Founded the 'Free the Nipple' Movement
Lina Esco is the founder of the 'Free the Nipple Movement'. This is an organization that aims to bring men and women together to end gender inequality. Her aim is to open up the dialogue about gender equality issues. This led to her directing a movie of the same name in 2012. At that time, she found it impossible to release the film. Eventually, the film was sold to IFC and theatrically released in December 2014. It was then acquired by Netflix who premiered the film in June 2015.
5. Esco Also Co-Founded 'The Human Campaign'
Lina Esco has also co-founded 'The Human Campaign' in collaboration with Trevor Neilson, who is the founder of 'Global Philanthropy Group' and is involved with the Melinda Gates Foundation. Esco has described this project as an extension of the 'Free the Nipple' campaign as it is also about equal rights. She says that 130 countries across the globe have something in their constitution about equality between men and women, but not the United States. The campaign aims to get the Equal Rights Amendment into the Constitution.
6. She Showcased a Louis Vuitton Jewelry Collection
In 2011, Lina Esco took part in a campaign to showcase the Louis Vuitton Spring/ Summer jewelry collection, says Tons of Facts (http://tonsoffacts.com/25-fascinating-and-interesting-facts-about-lina-esco/). The campaign featured 16 'It' girls, including Esro. Others who were involved in the campaign included Mary Charters, Mohini Geisweiller, Hailey Gates, Alexandra Richards, Alka Balbir, Annabelle Dexter-Jones, DJette Clara, Rinko Kikuchi, Nathalie Love, and Charlotte Lebon.
7. She Has Appeared in Several TV Ads
As someone who has worked as both a model and an actress, Lina Esco has appeared in several television campaigns. In a series of commercials for AXA, Esco appeared as an extra including one commercial that featured Nick Lachey for the 2007 Clix campaign. In 2011, she was featured by the Ketel One ad campaign 'Gentlemen, This is Vodka', which was directed by David O. Russel/ She also features in the 2013 NFL Women's Apparel Collection advertisement on television.
8. She Was Involved in the Series of Accusations Against Harvey Weinstein
In October 2017, more than 80 women came forward with accusations of either sexual harassment or assault against former film producer Harvey Weinstein. Lina Esco was among the women who made an accusation. He was eventually charged with offenses against two women, including rape, criminal sex act, sexual misconduct, and sex abuse in May 2018. He had been arrested after surrendering to police. He was released after $1 million in bail was posted on his behalf. He is awaiting trial but has said he will plead not guilty to the charges.
9. She Loves Boxing
In an interview with Town and Country, Esco was asked how she trained for her very active role in 'S.W.A.T.', and she said that she goes boxing. However, this isn't a sport that she had taken up especially to train for the series. It is a long-time passion of hers as she feels naturally drawn to the sport.
10. She Practices Transcendent Meditation
Lina Esco believes in the powers of meditation, and she regularly practices transcendent meditation as he believes her brain needs it. In an interview with Byrdie, Esco reveals that she has done this for around 12 years. She also says that water is an important part of her wellness. She only drinks water out of glass bottles and she is careful to make sure the pH balance of the water is right by adding chlorophyll drops to keep the levels above 7 as anything below this is too acidic.