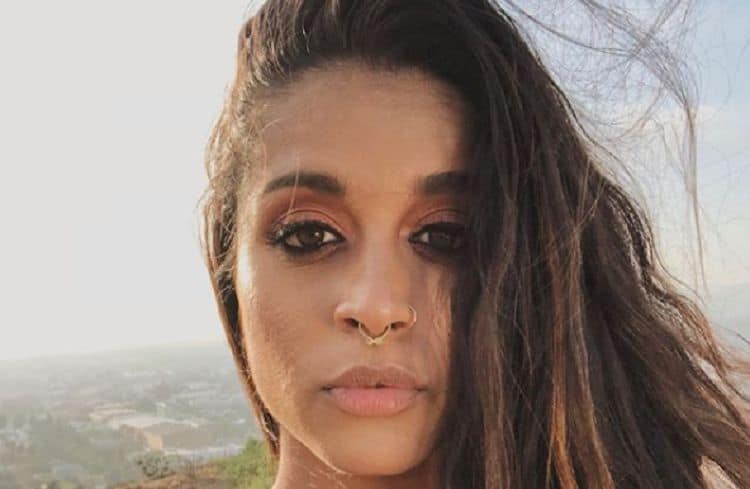 Lilly Singh has become one of the biggest female YouTube sensations of all-time. The Canadian star was born on September 26, 1988, in Scarborough, Ontario, to parents who are originally from Punjab, India. Her YouTuber name is ||Superwoman|| and she is also a comedian, actress, and television host. Having started her career in 2010, this award-winning entertainer is constantly expanding in her career and gaining popularity among a diverse range of fans. Although she is rising in prominence, there are many things that people still do not know about this talented entertainer. Here are 20 things that you probably didn't know about Lilly Singh.
1. She Was a Bhangra Dancer
Now best-known for her videos on YouTube, Lilly Singh first became an entertainer in an entirely different field. She was originally a bhangra dancer as she learned this skill as part of her Indian heritage. She appeared as a Bhangra dancer in several Bollywood films, including 'Speedy Singhs' and 'Thank You'. This gave her a passion for performing in front of an audience.
2. She Advocates Children's Rights
Lily Singh supports many good causes and she is particularly supportive of causes concerning children. In 2017, UNICEF announced that she was their Goodwill Ambassador to advocate for children's rights. She also led a campaign called 'Girl Love' 2 years prior to being ambassador. The aim of this campaign is to end hatred between girls. For the campaign, Lilly Singh created a bracelet and the sales of these were used to help young women in Kenya and India to receive an education.
3. Singh Received the Diamond Play Button
Singh has a huge following on YouTube, and this has made her one of the most successful YouTube stars of all-time. In 2016, she was given the Diamond Play Button gift from YouTube, which is the reward for achieving 10 million subscribers. It was a very good day for Singh because she received this on her 28th birthday.
4. She is Also One of the Highest Earning YouTube Stars
Having her own YouTube channel has become an extremely profitable business for Singh and she is now a multi-millionaire thanks to her videos. In 2017, she was named as the highest earning female YouTuber in Forbes Magazine. It is estimated that Singh now earns $10.5 million a year from her YouTube videos, and she has consistently ranked in the top 10 of the YouTube Rewind List since 2014. This list includes both male and female YouTubers.
5. She is Scared of Spiders
Singh seems to have a fearless approach to life. However, there are a few things that she is scared of and she has confessed to these in interviews. Her greatest fear is spiders and she can't be in the same room as the eight-legged creatures. Another of her fears is commitment.
6. She Has Written a Book
In addition to becoming a YouTube, music, and television star, Lilly Singh has also authored a book called 'How to Bawse: A Guide to Conquering Life'. This book reached number one on the New York Times Best Sellers list. It was also the winner of the Goodreads Choice Award 2017. The book is all about becoming successful and Lilly uses examples from her own life to illustrate the things you need to do to make it to the top.
7. Lilly is friends with The Rock
Lilly Singh has collaborated with many celebrities in all aspects of her career. But if there's one guy she holds above the rest it's gotta be The Rock, whose real name is Dwayne Johnson. In fact, the two are said to be close friends.
8. She Can Rap
Lilly Singh is a multi-talented woman who has dabbled in many different aspects of the entertainment industry. One of her passions is music and she loves rapping. Many of her fans will have seen her rapping on her YouTube videos. She has also released a few songs. She collaborated with Humble the Poet to release '#LEH' in 2014. She then collaborated with Canadian artist Sickick in 2015 to release 'The Clean Up Anthem'. In the same year, she collaborated for a second time with Humble the Poet, also known as Kanwer Singh, to release '#IVIVI'. These are the Roman numerals for Toronto's area code 416. The following year, Singh released a music piece on YouTube that went viral titled 'Voices'. Singh has also supported the work of other artists as she featured in Jassi Sidhu's song 'Hipshaker' and rapped in 'Mauj Ki Malharein', which is a song that was played in 'Gulaab Gang', one of the films in which she appeared. Also in music, Lilly appeared in the music video for 'Girls Like You', which is a Maroon 5 song that features Cardi B.
9. She Was in Dr. Cabbie
Lilly has also ventured into acting and one of the movies in which she appears is 'Dr. Cabbie'. This 2014 romantic comedy film was released straight to DVD. Jean-Francois Pouliot directed the film, which was co-written by Vinay Vinami, Manu Chopra, and Ron Kennell. Lilly Singh played the role of Lily, and the film starred Vinay Vinami, Kunal Nayyar, and Adrianne Palicki. This was not the first time that Singh had appeared in a film as her film debut was playing herself in 'Gulaab Gang' earlier in 2014. She has since continued to have small roles in movies. She appeared as herself in the 2016 documentary film 'A Trip to Unicorn Island'. In the same year, she provided the voice for Misty/ Bubbles in 'Ice Age: Collision Course' and then played Cathy in 'Bad Moms'. In 2017, she played Miss Fallsburg in 'F the Prom'.
10. She Believes Self-Confidence is Important
Singh often talks about the importance of self-confidence in interviews. She encourages people to love themselves because she believes that others can pick up on your self-confidence and self-esteem. If people can see your confidence, they will gravitate towards you. She has also said that life is designed to knock you down but that you must always get back up and move forward with your life.
11. Singh is Bisexual
Singh is bisexual, and she used her social media account to go public about her sexuality. She sent out a tweet with boxes for female, colored, and bisexual ticked. The tweet also dais that these three facts about her meant that she had faced obstacles throughout her life, but she was ready to embrace them and to consider them her superpowers. Singh got a very positive response from her followers when they learned she is bisexual. Her news was particularly well received by bisexual Asians who felt that her coming out as bisexual gave them more confidence.
12. She is Getting Her Own Talk Show
In March 2019, Singh revealed that she has landed her own talk show, which will air for the first time in September 2019. Her show will replace Carson Daly's slot on NBC and is called 'A Little Late with Lilly Singh. Not only is she hosting the show, but she is also an executive producer. Of the four major US networks, Singh's show is the only one hosted by a woman, so landing the show is a big achievement. Talking about the show in an interview, Singh has said that she is excited about the show and that she thinks it is awesome that an Indian-Canadian woman is getting a late-night show. She has described it as being like her YouTube channel but with more staff working on its production.
13. She Has a Huge Social Media Following
Lilly Singh is a massive Internet sensation, and this means that she has grown a huge social media following. As she has now expanded her career into music and television, the number of people following her has grown accordingly. On Instagram alone, she has 8.6 million followers and posts many photographs of herself wearing amazing outfits. These include traditional Indian dress and outfits she has worn to attend events and awards ceremonies. She has a further 5.8 million followers (as of this writing) on her Twitter account. She uses both accounts regularly to update her fans about her life and to post photographs.
14. She is an Award Winner
During her career, Lilly Singh has been nominated for multiple awards and she has won many of these. Some of the awards that this talented woman has won include four Streamy Awards, two Teen Choice Awards, a People's Choice Awards, and an MTV Fandom Award for Social Superstar of the Year. All of these awards were won between 2014 and 2018. As her career progresses, she will no doubt receive further award nominations.
15. Singh Struggles to Sleep
Singh has an extremely busy lifestyle as she combines her YouTube career with television and music ventures. This means that she does not always find it easy to switch off or to get enough sleep. In fact, when asked about her sleeping habits, she is known to respond with 'What's sleep?'. Despite her lack of beauty sleep, Lilly somehow manages to always look fresh-faced.
16. She Loves Comfort Food
Lilly Singh has a stunning figure, and this may lead people to believe that she is very health conscious and follows a strict diet. However, that is not the case as she loves unhealthy comfort foods. When asked in an interview about her favorite food that she could not survive without, she named popcorn with extra butter. She has also said that if she is having a bad day, then mac 'n' cheese solves all her problems.
17. She Hates Internet Filtering
There are some things that Lilly Singh does not like about the Internet. One of these is women who use filters. She thinks that women should be proud of who they are as they are beautiful in their own, unique way. Therefore, she thinks that people should not use filters, and this is something that she does not do herself. She also dislikes people who follow her on social media just to get a follow back. If she suspects that someone wants a follow back when they follow her, she definitely does not follow them back.
18. Her Favorite Place to Perform is India
When she went on tour in 2015, Singh said that her favorite place to perform was India. As the star has Indian heritage, this is one possible reason she feels an affinity to the country. It seems her Indian fans love her just as much as she loves India. It was reported that when Singh performed in Mumbai, one of the fans was so excited that they fainted. When she heard about this, Singh promised she would try to catch the next fan that fainted.
19. She Has a Psychology Degree
Lilly Singh has become known for her talents as a performer and for her looks. However, she is also an intelligent woman. In her teens, she attended Lester B. Pearson Collegiate Institute in Toronto, from which she graduated in 2006. She then attended York University in Toronto and graduated in 2010 with a Bachelor of Arts degree in psychology.
20. Singh Has Suffered from Depression
Although Lilly Singh always seems confident and happy, she has struggled with depression in the past. In fact, it was suffering from depression that helped her to launch her YouTube career. She began making YouTube videos to help her cope with negative feelings. Her depression has not troubled her now for several years.