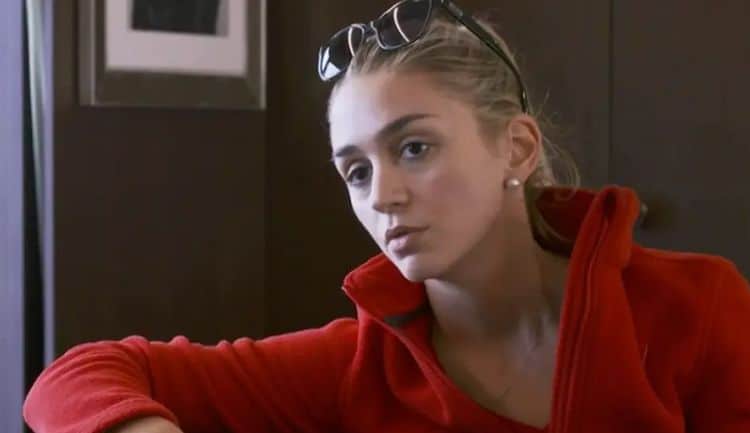 Bravo's Below Deck franchise is a strong reminder that life on a yacht isn't always as glamorous as it seems. With the fifth season of Below Deck Mediterranean under way, that reminder is more evident than ever. Just three episodes in, one of the The Wellington's crew members, Lara Flumiani, has decided to call it quits. Not only was her departure a shock for viewers, but her crew mates were also a little surprised as well. Although her time on Below Deck Med was very short lived, Lara has left a lasting impact on the show and its fans. Continue reading for 10 things you didn't know about former Below Deck Med star, Lara Flumiani.
1. She Has A Cameo Account
Cameo has become very popular for celebrities and social media influencers who are looking for a new way to earn some extra money. Celebrities can use the platform to charge a fee for creating customized videos for their fans. Lara has an account on Cameo where she charges $20 per video.
2. She Left The Show Because Of Bad Vibes Between Her And Hannah
People get into disagreements at work all the time, but they usually don't leave their job because of it. So when Lara decided to quit, lots of people were caught off guard. In a recent interview, she explained that her decision to leave was the result of a bad relationship with chief stewardess, Hannah Ferrier. Lara said, "I got a negative feeling right away by the way she was acting. There are some things people don't need to say with words; it's just the way they act, the way they move," Lara explained. "For me, as soon as I came on board, I could get this vibe from her right away. It's not even about waiting for someone to say something bad to you; you know right away where you stand with someone by the vibe they give off…I don't like when people think they are superior to others. So, for me, it just didn't work. We definitely didn't work."
3. She's A Very Sensitive Person
Lara admits that the situation between her and Hannah effected her deeply because she's a very sensitive person. Although having thick skin can make a lot of situations in life easier, being in tune with your emotions can also come in handy. In this case, Lara identified that a situation wasn't right for her, and she was able to walk away before things got worse.
4. She's Been Getting Lots Of Hate From Fans
Lara's decision to leave the show isn't sitting well with a lot of people. Apparently, she has been getting lots of hate from fans who don't agree with the choice she made. She describes many of the messages she's received as "really nasty". However, she also acknowledges that there are people who have reached out to her with kind words and support.
5. she Has A Decade Of Experience Working On Yachts
Her time on The Wellington wasn't the first time Lara has worked on a yacht. She has been in the industry for about a decade and has held a lot of different jobs. At one point in time, she was even the chief Stewart on a small yacht. There's no doubt that Lara's leadership experience likely made it a little difficult for her to take orders from Hannah.
6. She Loves Going To The Gym
Lara likes to lead an active lifestyle, and as a result, being in good shape is important to her. She exercises on a regular basis and she can usually be found in the gym when's he isn't busy at work. Committing to working out and eating right isn't an easy thing to do, but Lara has managed to stay dedicated.
7. She's Done A Lot Of Traveling
There are some people who simply can't sit in the house for too long. Lara Flumiani is one of those people. She has a serious case of wander lust and she loves to travel whenever she gets the chance. Over the years, she has gotten the opportunity to visit several countries including Spain, Saint Tropez, Greece, and Thailand.
8. She Set A Below Deck Med Record
When Lara signed up to do Below Deck Med, she probably planned on sticking around for a while. But you know what they say about the best laid plans. Lara officially holds the record for the crew member on Below Deck Med to last the shortest amount of time. Although this isn't exactly a record to be proud of, it's a record none the less.
9. She Doesn't Have A Big Social Media Following
One of the biggest perks of being on a reality TV show is that it usually leads to social media fame. Lots of people in the Below Deck franchise have hundreds of thousands of followers. Unfortunately, Lara wasn't really on the show long enough to get to that point. As a result, her social media presence is a little lackluster. At the moment, she only has around 3,300 followers.
10. She's Italian
Lara hasn't really shared much about her personal life, but we do know that she is Italian. According to her bio on the Bravo website, Lara was born in Italy. However, it's unclear which part of the country she was born in and how long she lived there. Either way, Lara is very proud of her Italian roots.