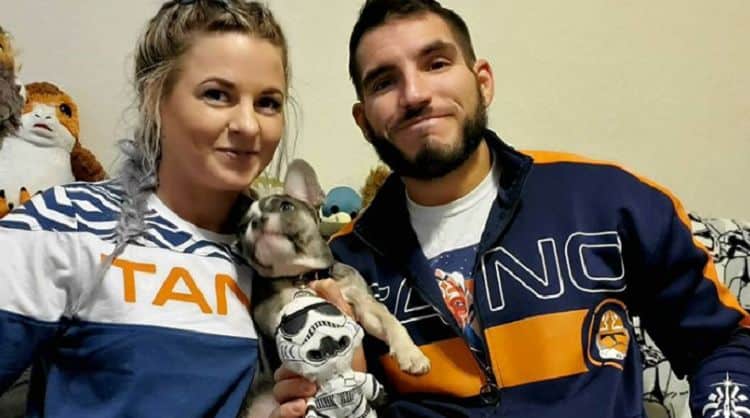 Professional wrestling has entertained sports fans for decades. Like countless other children, Johnny Gargano, grew up wanting to be just like the many wrestlers he saw on TV. He's been working hard to fulfill that dream ever since. However, when Johnny made his wrestling debut 15 years ago, he had no idea that his career would get this far. He is now signed to WWE and wrestles with NXT. Over the years, Johnny has won several championships and he has proven that he is a top tier competitor who isn't afraid to step in the ring with anyone. Continue reading for 10 things you didn't know about Johnny Gargano.
1. He Became A Pro At 16
Most 16-year-olds are busy doing things like going to school dances and preparing to get their driver's license. Johnny Gargano, on the other hand, was busy becoming a wrestler. He made his professional wrestling debut with the Cleveland All Pro Training Center when he was just 16.
2. He Likes Video Games
Johnny Gargano has grew up playing wrestling video games. He told Sports Illustrated, "I'm a huge wrestling video game fan. I grew up on wrestling video games. I played every single one of them, so now to be able to work with 2K, it's something I'm very passionate about. It's a dream come true." Unfortunately, he doesn't have as much time to play games as he'd like.
3. He's A Big Brown's Fan
Johnny was born and raised in Cleveland, OH and says that some of the most memorable moments of his life have happened there. Although he now lives in Orlando, FL Johnny still has a strong connection to his hometown and is a really big fan of the Browns. He even spent his 30th birthday at the Brown's stadium. Although the team doesn't always have the best luck on the field, Johnny remains a loyal fan.
4. His Wife Is A Professional Wrestler
Johnny's wife, Candice LeRae is also a professional wrestler who is signed to WWE. The couple met at a wrestling event in Southern California. They continued to run into each other at various events before exchanging numbers on social media. Johnny and Candice eventually married in 2016 and currently lives in Orlando, FL. Both Johnny and Candice make it a point to always be supportive of each other's careers.
5. He Takes Things One Day At A Time
When you're having a lot of exciting experiences, it can be easy to get ahead of yourself. However, Johnny is enjoying his life one day at a time, and he plans to get it that way. He never forgets where he came from, and he's extremely grateful to be getting the opportunity to live out all of his wildest dreams.
6. He Used To Fear Failure
When Johnny first joined the NXT Team, he admits that he was a bit nervous and intimidated. He was also scared of failing. He says, "I was horrified to hear the word "failure," but I've come to realize that we all fail. It's just a part of life. We all fall. It's how you rebound that shows the type of person you are."
7. He Has An Adorable Dog
Johnny and his wife don't have any biological children, but they're the proud parents of a cute little French bulldog puppy named Pawdme' Amandalorian Amidala Wrestling Gargano. Johnny has already turned little Pawdme' into a diehard Browns fan.
8. He Loves Being An Uncle
Everybody needs a cool uncle, and Johnny is definitely that person. If Johnny and Candice do ever have children, he'll already have plenty of great practice. Johnny is a very proud uncle who loves spending time with his nieces and nephew. When Johnny has time of from work, you can probably find him excitedly performing his uncle duties.
9. He Appreciates Each Moment
Although Johnny always dreamed of signing with WWE, there have been times in his life where he didn't think he would make it. Now that he's found an unbelievable level of success, he's taking it all in and enjoying every moment of it.
10. He Loves Giving Back To Others
Johnny loves to wrestle, but one of his favorite things about working with WWE is the fact that it allows him to give back to others. Johnny loves all of the opportunities that he's gotten to work with charities such as the Make-A -Wish foundation.