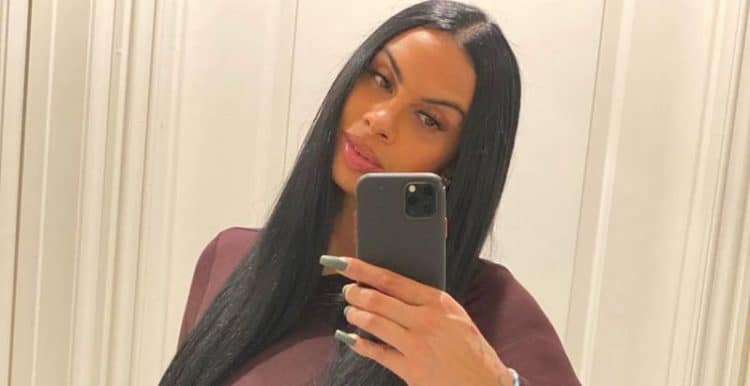 Dating a person in the public eye means that, at some point, you'll likely end up in the public eye as well. Johanna Leia now knows this first hand after a drone camera spotted her on a date with rap superstar Drake. The couple was enjoying a private meal in Dodger Stadium which Drake had rented out for the evening. The two were obviously trying to be low-key, but that's hard to do when you're as famous as Drake is. Now that her identity has been publicized, there are a lot of people who are curious about Johanna. Although she is currently best known for her affiliation with Drake, there is much more to her than that. Keep reading to learn 10 things you didn't know about Johanna Leia.
1. She And Drake Have Allegedly Been Dating For Months
The public might just be finding out about Drake and Johanna's relationship, but apparently, it isn't anything new. According to an article from TMZ, the two have actually been seeing each other for months although it's not clear exactly how long. Either way, this is the first time in a long time that Drake has been attached to someone romantically. Since Drake tends to be fairly private, he probably would've liked to stay low-key for a little while longer.
2. She Has A Large Social Media Following
Being seen with Drake may be what has gotten Johanna the most attention, but it's not the only thing she's known for. She also has 284,000 followers on Instagram and she's known for her stunning pictures. Now that she's connected to her Drake, there's no doubt her following is going to grow.
3. She's Dated Other Well-Known People
Drake is definitely the most famous person Johanna has been tied to, but he isn't the only celebrity he's dated. She was in a long-term relationship with former professional football player Aaron Bailey and the couple had two children together. TMZ also reported that she previously dated professional basketball player Alfonzo McKinnie
4. Her Son Is A Talented Athlete
Johanna's son is 17-year-old basketball sensation Amari Bailey. He is a student at Sierra Canyon High School in California where he plays basketball with Lebron James Jr. Drake and Johanna have been spotted together at games and allegedly that's actually how they met. Amari has already committed to play college basketball at UCLA. Johanna also has a 7-year-old daughter.
5. She's A Business Woman
Johanna's good looks aren't the only thing she has to offer. Evidently, she's also the kind of person who is all about her business. According to her Instagram bio, Johanna is an entrepreneur although we were unable to locate any information on her business ventures.
6. She's 40-Years-Old
Lots of people may be surprised to know that Johanna isn't in her 20s – or even her 30s. According to Famous Birthdays, Johanna was born in February of 1981 which makes her 40 years old. This makes her about six years older than Drake and more than a decade older than her ex, Alfonzo McKinnie.
7. Drake Reportedly Has A Great Relationship With Her Son
Not only do things seem to be going well between Drake and Johanna, but TMZ reported that he has also gotten close to her son. Apparently, Drake has been mentoring him and helping him navigate dealing with all of the attention that comes with being in the spotlight.
8. She Loves Fashion
Anyone can put an outfit on, but not everyone can rock it with confidence. Johanna has the style to rock any kind of outfit no matter the occasion. Whether she's getting dressed for a formal event or hanging out at the beach with her friends, she always shows up and shows out.
9. She Likes To Stay Active
Johanna currently lives in the Los Angeles area which means that she spends a lot of time out at the beach. As a result, she's all about maintaining her summy body all year long. We don't know exactly what Johanna's workout routine is, but it's clear that she spends a lot of time keeping herself in good shape.
10. She's A Brand Ambassador
Having lots of followers on social media is about more than simply being popular. People with engaged audiences can get real-life opportunities to make some serious money. One of the ways they're able to do this is through partnering with companies to help market their products and/or services. Johanna is currently an ambassador for Skylar and Fashion Nova. More brands will probably be eager to partner with her now that she has ties to Drake.
Tell us what's wrong with this post? How could we improve it? :)
Let us improve this post!