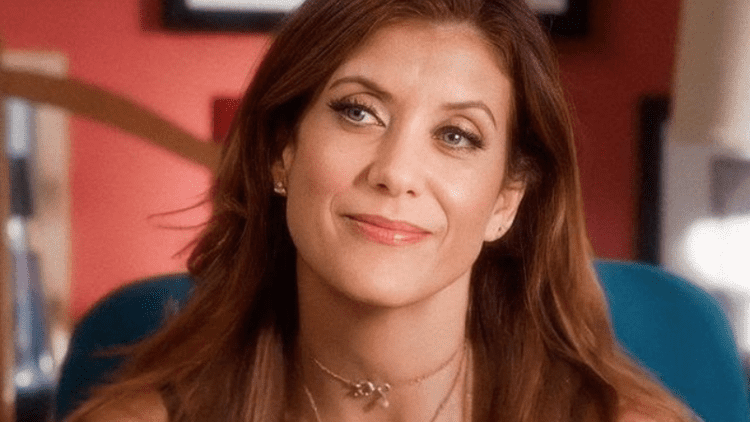 Fans of Grey's Anatomy will never forget the moment Dr. Addison Forbes Montgomery Shepherd walked into the hospital in the first season of the hit show. McDreamy and Dr. Meredith Grey had already begun their on-again, off-again relationship (infused with every bit of drama) only for her to find out that this beautiful redheaded doctor was, in fact, the wife of Dr. Grey's new boyfriend. What a mess. It was a pivotal moment in the show – and one that would go from a guest appearance to a main character to a guest star to spin-off all of her own for Dr. Addison Montgomery, played by none other than the gorgeous Kate Walsh. It was 2005 when we first met Walsh's character. It was 2007 when she landed her own show called Private Practice, and it was 2022 the last time she appeared on Grey's Anatomy during a guest appearance on the May 5 episode. But, fans are asking an important question. Is the rumor that Dr. Addison Montgomery is making a comeback to Grey's Anatomy? Is Kate Walsh really coming back to ABC?
Meet Dr. Montgomery
Dr. Addison Montgomery is a star. She was a special guest star in season 1. She came around only to find out why her handsome and talented husband wasn't returning her calls or making an effort to save their marriage, and she was none too happy to find out that Dr. Meredith Grey was the reason her handsome husband wasn't making the effort. It didn't sit well with Grey, either, to find out that the man she'd been seeing was a little bit married. Kate Walsh's character was only meant to be a guest star a time or two to cause some drama for McDreamy and Meredith, but show creator Shonda Rimes was a huge fan of Walsh and the job she was doing. By the time season two rolled around, the doctor was a main character – and she remained that way through the end of season three when she bid farewell to the hospital in Seattle and moved to LA to start her own, you guessed it, Private Practice. The spinoff was also a huge success, and well all watched. The good doctor made more than a few guest appearances through the end of season eight, but we didn't see her again on the show until May of 2022 when she came back to don her white coat and handle business. Dr. Montgomery is a world-class neonatal surgeon, but we can all agree that her personal life was nothing short of a total wreck no matter where she lived and who she was seeing.
What Has Kate Walsh Been Up to Since Private Practice Ended?
Unlike its sister show, Grey's, Private Practice came to an end in 2013. Kate Walsh was missed sorely when she left primetime, but she hasn't exactly been doing nothing over the past 9 years, either. She was the main character in a short-lived show called Bad Judge in 2013-2014. She had a main role in the beautiful show 13 Reasons Why during the first two seasons, but her character was bumped to recurring in season three. She played Olivia Baker – and she played her well. She also spent the first season of Umbrella Academy playing The Handler in a recurring role that turned into a main role in season two. Since 2020, she's been in yet another major network production with a huge following. She's been starring as Madeline Wheeler in Emily in Paris, and she's someone fans adore seeing on the show. Kate Walsh has been more than a little busy over the years, but it's Dr. Addison Montgomery that we love the most.
Is Dr. Montgomery Making a Grey's Comeback in the Upcoming Season 19?
The truth is that we don't know. However, we do know that Kate Walsh is absolutely hoping to see her old character make another appearance in the upcoming season 19 along with a lot of people she worked with many years ago. "It was fun to go back. She might make an appearance. We'll see. I don't know. I'm really thrilled for them. They celebrated 400 episodes and what an iconic series moment for them. There are only a couple of shows ever that have done that and we're one of them. So I feel very grateful to be a part of it," she had to say of her season 18 guest appearance and the show's success over the past 20 years. So, while we don't know if she will make a comeback in season 19, we do hope that her words mean there is some room for her to perhaps make an appearance and bring us all joy.