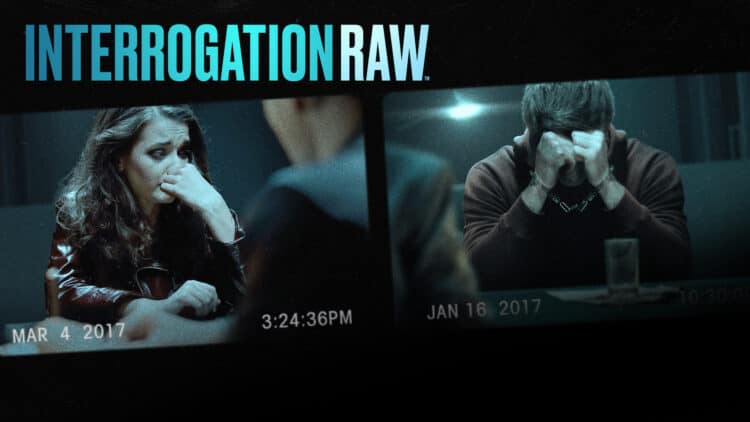 Within the last few years, true crime has become one of the most popular genres in entertainment. From TV shows to podcasts, there are countless people who love learning about all kinds of cases. Now, there's another show in the true crime world that all of the armchair detectives out there are sure to love. Interrogation Raw, which premiered on A&E on May 19, 2022, is a show all about the interrogation process. Each episode will feature a different case and will walk viewers through the entire interrogation process. If you like to be kept at the edge of your seat, this is one show you don't want to miss. Continue reading for 10 things you didn't know about Interrogation Raw.
1. Views Will See How Interrogations Can Change the Trajectory of a Case
When most people think about the things that have the ability to change the direction of a case, evidence is probably the first thing that comes to mind. While there's no denying the fact that evidence plays a very important role, Interrogation Raw will show you just how integral interrogations are to the entire process.
2. Viewers Will Learn All About Interrogation Techniques
During each episode of Interrogation Raw, viewers will get to see the different interrogation techniques that police use in order to try to get information from people they believe are involved in the case. In some instances, viewers may feel that some of the techniques used were a little questionable
3. Season Will Be Fairly Short
Are you the kind of person who likes shows with very long seasons? If so, you're not going to be too happy about what I have to say. Unfortunately, season one of Interrogation Raw will have just six episodes. On the bright side, though, at least each episode will be an hour long.
4. Viewers Will Learn About A Variety of Cases
One of the best things about Interrogation Raw is the fact that it will feature all kinds of different cases. This means that no matter what kinds of true crime stories you're into, there will probably be at least a couple of episodes that pique your interest. The one thing they all have in common, though, is the fact that interrogations played a major role.
5. You Can't Follow the Show on Social Media
Following movies and shows on social media has been a great way to get access to additional content. As of now, the series doesn't have an official social media presence. However, those who are interested in clips and other content involving the show can follow A&E's social media profiles or visit the show's page on the network's website.
6. The Show Features Real Footage From The Cases
There is no shortage of true crime content that features reenactments or stories that are heavily altered for entertainment. However, Interrogation Raw has interviews and footage from the actual cases. This will allow viewers to get an insightful perspective on everything discussed on the show.
7. The Show Has Not Yet Been Renewed
There's nothing worse than falling in love with a show and being caught in limbo over whether it's going to be renewed. That said, Interrogation Raw fans are going to have to deal with that for a little while. The series hasn't gotten the green light for a second season yet. However, since it's still early on in season one, there's still plenty of time for that announcement to come.
8. The Show Has a YouTube Channel
New episodes of Interrogation Raw air on A&E weekly, but there are still other ways to watch the show for those who can't catch it when it airs. In addition to being able to stream episodes from the A&E website, the show also has a YouTube channel where episodes can be purchased after their air.
9. Viewers Seem To Be Loving The Show
Despite not having any social media profiles, fans can use the hashtag #InterrogationRaw when discussing the show on social media. If you search the hashtag on Twitter, you'll see that there are a good amount of people talking about the show and they seem to really enjoy it.
10. The Show Is Produced By Category 6 Media
Having an experienced production company behind a show is instrumental to its success. Interrogation Raw is fortunate to have exactly that. According to the A&E website, "CATEGORY 6 MEDIA™ was launched by NBC News veteran Sharon Scott. Through its divisions, CATEGORY 6 MEDIA™ specializes in the development and production of premium unscripted series and specials for the A+E Networks portfolio and the global marketplace."
Tell us what's wrong with this post? How could we improve it? :)
Let us improve this post!