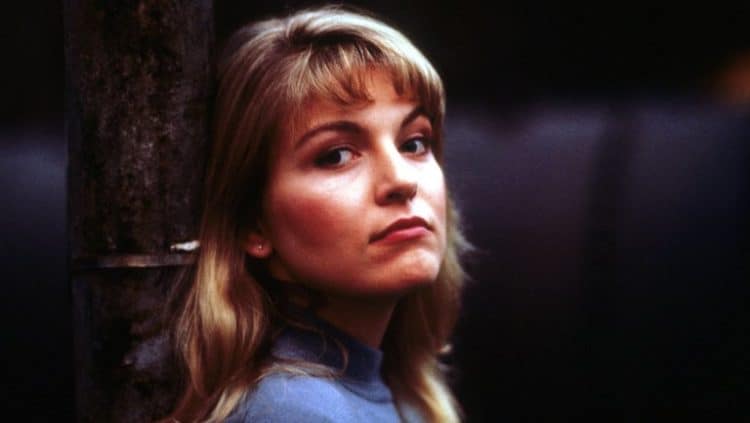 Twin Peaks was a ground breaking show that debuted in 1990. This TV hit was a sleeper that most people did not expect to amount to much. The premise of Twin Peak's revolved around the murder of a homecoming queen named Laura Palmer. After her death an FBI agent named Dale Cooper has to figure out who killed her and why.
While this might seem like a typical television or movie plot; the show was different for a number of different reasons. First, Twin Peaks made their characters outside the norm. The show had supernatural undertones that took place in the town. This type of feature made audiences believe that there could have been some type of supernatural reasons as to why Laura Palmer had died.
Second, the show also had crime drama elements simply because it is a program that is based off of a crime being committed. The writers and producer did not want to limit Twin Peaks to just this genre and they also added in the elements of horror for boot. So, the show took on various different elements and it quickly became a huge hit. The characters where very unusual and the plot didn't play out like a typical murder mystery.
Twin Peaks was a huge hit during its first season. However, by the second season it began to fall off. During its first season the show received a whopping 14 nominations from the 42nd Primetime Emmy Awards. Some of the nominations for this show included Outstanding Art Direction for a Series, Outstanding Supporting Actress and Outstanding Writing in a Drama Series. Even though it was nominated 14 times it only won 2 awards. One was for Outstanding Costume Design for a Series and Outstanding Editing for a Series.
Twin Peaks fizzled out after its third season in 1992 but its influence as a television show is astounding. Many industry insiders realized that Twin Peaks was a ground breaking program that has changed the way television is made. This program influenced the X-Files with its supernatural and otherworldly overtones. It has influenced Bates Motel with its approach to horror and even video games such as The Legend of Zelda: Link's Awakening. Silent Hill, Life is Strange, Alan Wake and Deadly Premonition were all inspired by Twin Peaks. There is also cartoon show called Gravity Falls that has been influenced by Twin Peaks.
Twin Peaks made a comeback in 2017 and it featured most of the original cast. This remake of Twin Peaks also has high expectations because of the groundbreaking work that it did in the past. The show has a lot to live up to in terms of bringing originality to the world of television. It is going to be hard to recreate this type of originality again in 2017 because a lot of the technology had significantly changed since 1990.
However, fans are expecting there to be lots of sci-fi elements and the horror this time is going to go even deeper. Apparently, this new Twin Peaks is a gateway into the world supernatural and spiritual forces. The show will also use low-tech effects instead of the advanced high tech special F/X wizardry that is available today.
Twin Peaks is also expected to change how sound effects is done for modern television shows. The show itself is going to add more mystery and new plots and twists to its premise. It is expected to take viewers into a whole new direction in terms of content, theme and characterization. Viewers can check out Twin Peaks on Showtime starting in May of 2017.
Save
Tell us what's wrong with this post? How could we improve it? :)
Let us improve this post!