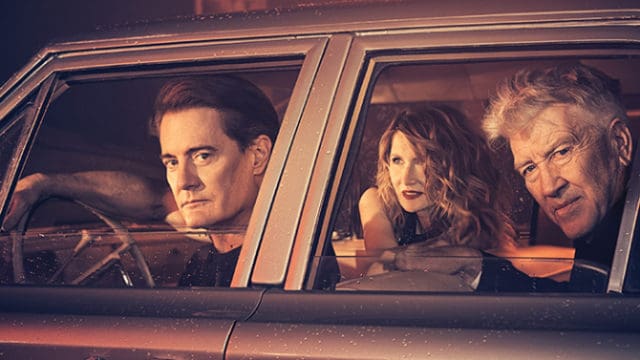 It seems no one truly knows what happened in the series finale of Twin Peaks: The Return. Whether this means that we'll be looking forward to another installment of the 90s original is up to much debate. The questions that came about with the finale are only a testament to how masterful it actually was. The two-part finale explored different aspects of the show's multiple universes and actually gave us even more to explore. It might take us all a while to digest it all, and frankly, that might even be impossible. But there's nothing better than stewing over everything, possibly even to find out that we've got it all wrong.
We did get a few answers that are satisfying enough to get us through the very final moments of the show. First we learned that Naido really was Diane. The revealing line when she finally realizes that she's actually not her, as confusing as that may sound, makes perfect sense. It might be safe to conclude that the real Diane is dead, probably from when Dark Cooper raped her. Naido was also at the sheriff's station when all of this was going down, and we think that real Diane's spirit is in Naido. There's also a possibility that both characters could also be Judy. Whatever this means for all of us is yet to be determined at this point.
We're also thinking that Cooper saved Laura Palmer. How so? We believe that he somehow got warped back in time. He came across a young Laura in the woods the night she was supposed to die. After real Cooper saw her, he took her hand and told her that they were going home. The following morning after all of this, Pete Martell went out fishing just like in the beginning of the 90s series. Everything was the same except Laura's body was nowhere to be found. We believe it's because Cooper saved her.
The second part of the finale is really the part that did us in. While we were getting slight "Aha!" moments with the first, the second part gave us even more "Huhs." We might be able to conclude that Laura is not Laura at all. When Cooper and Diane somehow ended up in Odessa, Texas when they were supposed to be in Washington state, everything else was suddenly different. When Cooper goes into Laura Palmer's home, he found out that her name wasn't Laura at all and that she went by Carrie Page. When she accompanied Cooper to look for Sarah Palmer, they encountered Alice Tremond instead, who gave us yet another nostalgic name: The Chalfonts. The end came with Laura as Carrie screaming upon the sound of the name "Laura" coming from the far-off distance.
Whatever this all meant is really lost on us. It could've been all just the nightmare of a strange girl or the disturbing dreams of one FBI agent. No one truly knows. We also aren't sure if the finale calls for yet another series to explain it all out. We might actually like our Twin Peaks just as it was: confusing, thought-provoking, and essentially endless.