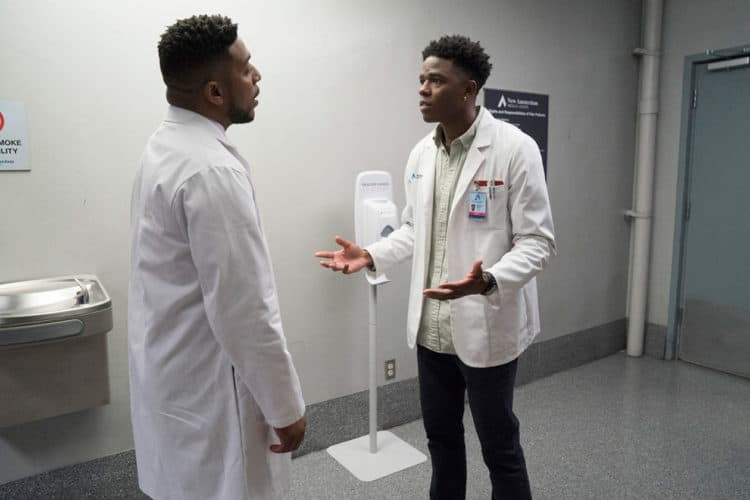 2021 has proven to be a life-changing year for actor Ian Duff. Just this year alone, he went from being a relatively unknown actor to landing roles in Chicago Med and The Republic of Sarah. Both shows have thrust him into the spotlight and people seem to be loving his work. While he may not have the biggest roles, he leaves an impact every time he gets in front of the camera. His confidence, versatility, and drive have proven to be the perfect ingredients for a successful career in the industry. There's no telling what the future holds for Ian, but things are looking very bright for him. Keep reading to learn 10 things you didn't know about Ian Duff.
1. The Movie Antoine Fisher Inspired Him To Act
Almost every actor can think of the moment they realized acting was for them. For Ian Duff, that movie fame while watching the movie Antoine Fisher. In an interview with The Neighborhood Playhouse, Ian said, "My first "aha" moment happened while watching the film Antoine Fisher. That movie impacted me on a level I had not anticipated. The dynamic between Derek Luke and Denzel Washington evoked something in me that had not resonated within me until that moment."
2. He's A Private Person
At this point in his career, Ian has chosen to stay low-key. There isn't any personal information about him on the internet and he doesn't post a lot on social media. This could eventually change as he gets deeper in the industry. Most of us are used to celebrities being open books, but that seems to be getting less and less common.
3. He Has Theater Experience
Ian made his on-screen debut in 2017, but he started acting long before that. Like many actors, Ian started his acting journey on the stage. He has been involved in theater but unfortunately, we weren't able to find a list of the productions he's been a part of.
4. He Was In An Episode Of Homeland
Despite not having the longest on-screen resume, the credits he's gotten so far have been in some very successful projects. His first TV role was in an episode of the series Homeland. He only appeared in one episode of the show, but it proved to be the great starting point for his career.
5. He Likes Connecting With Fans
Ian is very thankful to all of the people who have shown him, love, throughout his career, and he loves getting the chance to show it right back. Even though he isn't the most active social media user, he does like to interact with his fans on Twitter from time to time.
6. He's A Formally Trained Actor
Once Ian discovered his love for acting, he knew that he had to do everything he could to hone his skills. He studied acting at The Neighborhood Playhouse in New York City. During his interview with the school, he said, "I chose a Conservatory over a university because I wanted to go to an institution that specialized in acting and everything else that involves the craft. I had already finished three years of college, and I grew tired of that scene. My mind and body were ready to take the next step and do something that I actually wanted to, which was attend a theatre based program."
7. He Is An Athlete
As mentioned earlier, there isn't much information online about Ian's life before or outside of acting. One thing we did learn, however, is that he is an athlete. It's unclear what level he's competed at, but we know that he boxed and played basketball and he still likes to do both in his free time.
8. Acting Is Like Therapy For Him
Every actor has something different that they love the most about acting. Some people love getting the chance to pretend to be someone else, while others love telling stories. For Ian, his favorite thing is that acting serves as a form of therapy for him. Acting allows him to connect with his feelings and release his emotions.
9. He's A Very Empathetic Person
Ian told The Neighborhood Playhouse, "For as long as I can remember I have always been a person of extreme emotion and empathy, always trying to understand and identify with the motivations of someone else's actions." These traits have probably come in very handy for his work as an actor.
10. He Loves Listening To Music
As an artist himself, acting is Ian's preferred method of self-expression. As a fan, however, Ian is also a big music lover. Lots of his own tweets mention some of the artists he likes and he seems to have a diverse taste in music. Some of his favorite artists include 6lack, Saint Jhn, and Giveon.