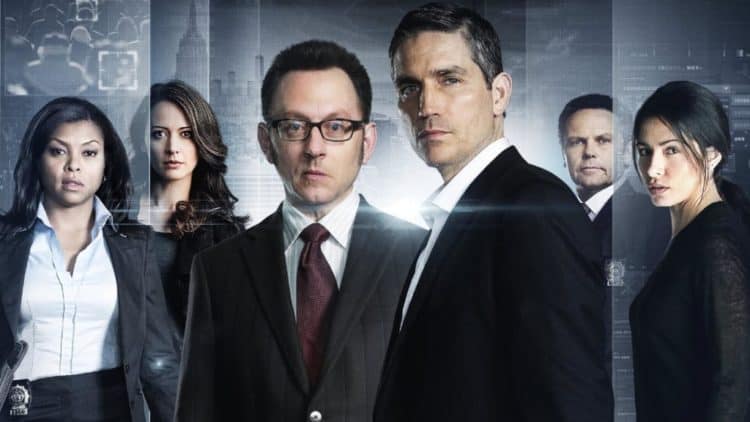 Fans that are attracted to television shows which have some basis in reality, yet also incorporate elements of science fiction might enjoy a show like Person of Interest. The show ran on CBS from 2011 until 2016, with a total of 103 episodes. This was more than enough to put it into the realm of streaming services, where it could potentially enjoy a second life by entertaining fans that had never seen the show during its original airing. As a matter of fact, it seems that this is precisely what has been happening ever since the show was cancelled by CBS five years ago.
Background
One of the reasons that this particular show did so well is because it contained elements of the story that almost everyone could identify with in one way or another. Without giving away any spoilers, it centered around a billionaire who was deeply affected by terrorist attacks going on within the country. As such, he decides to develop a state-of-the-art computer program that collects all kinds of information from practically every source available, putting that information into a special algorithm that then predicts who is most likely to be involved with the next terrorist attack. The idea is to identify the people before they commit a crime and stop them ahead of time. Of course, something like this is bound to have plenty of action but it was the psychological elements that really made the show a hit.
At the end of the day, there is a great deal of debate involved, centering around the moral and ethical issues that naturally come with the idea of collecting all of this information about people without their knowledge. If that's not enough to get your attention, imagine busting down someone's door because you believe that the individual is going to commit a crime, even though no crime has been committed as of yet. It makes people think about things such as personal freedom and the responsibility that comes with trying to keep others safe, as well as the extreme measures that some people are willing to take in order to do so. That's precisely what made the show so riveting and it's why so many people tuned in to see it every week. Not surprisingly, it is enjoying a massive resurgence as a popular streaming option. In fact, it's possible that more people are enjoying it now than when it was actually airing on television.
Departure from Netflix
When people are interested in watching something on a streaming platform, it seems like one of the first platforms they turn to is Netflix. That's all well and good, except for one thing. Netflix has a nasty habit of clearing its database on a regular basis. Shows that were once available are often removed, so often in fact that Netflix now makes it widely known what will be coming and leaving during any particular month of the year. This particular show used to be available for streaming on Netflix, but it was removed in 2020 and it hasn't made a reappearance on this particular platform since then. Fortunately, there are plenty of other places to watch. Fans of the show will be glad to know that there are several other streaming platforms where they can readily watch Person of Interest. Fortunately, it hasn't fallen into that black hole where it simply isn't available anywhere, at least not yet.
Where Can You Watch It?
Fortunately, there are many different streaming services that allow you to watch Person of Interest, not the least of which involves HBO Max. The thing that makes this particular service stand out is the fact that you can watch the show with a subscription, meaning that you don't have to pay an extra fee for each episode that you watch. That isn't the case with the other streaming services that the show is available on. While you have many options available to you, you will have to pay for each episode that you want to watch if you're using any other platform. Typically, you can expect to pay just under $2 per episode. The platforms where the show is currently available include Amazon, Vudu, Apple TV, Google and YouTube. Of course, this is just like any other program that's available in digital format. Its availability can change at any moment. Therefore, you shouldn't hesitate to watch it if you're really interested in seeing the show in its entirety. The last thing you want to do is get genuinely interested in it, only to get halfway through and find that it's leaving one or even all the streaming platforms that it is currently being shown on.
Why Would You Pay to Watch Each Individual Episode?
In reality, there are a number of reasons that you might actually pay to watch each individual episode. For starters, it would probably be because you don't have a subscription to HBO Max and you're not necessarily sold on the idea of purchasing one. Obviously, anybody that does have this particular streaming service is probably going to watch it there because you're already paying for the subscription and it isn't going to cost you anything extra to watch each individual episode. Otherwise, you're left with the decision to either purchase a subscription to HBO Max or pay for each episode that you want to watch. Unfortunately, HBO Max isn't any different from Netflix or any of the other streaming services out there. They routinely remove shows from their queue, often with very little advance notice.
It's easy to see why this show had such a dedicated fan following during its original run. It's equally easy to understand why a whole new generation of fans are growing to love it, as well as why so many people that watched it during that original run are coming back to watch it again and again. While it may not be ideal to pay $1.99 for each episode when there are more than 100 episodes in existence, it also isn't outside of the realm of possibility. This is especially true for anyone who finds themselves to be genuinely dedicated to watching the series. It all depends on how badly you want to see each episode and whether or not you consider it to be worth the price. However you might feel about the cost involved, it's good to know that you do have options available if you want to see it.
Tell us what's wrong with this post? How could we improve it? :)
Let us improve this post!