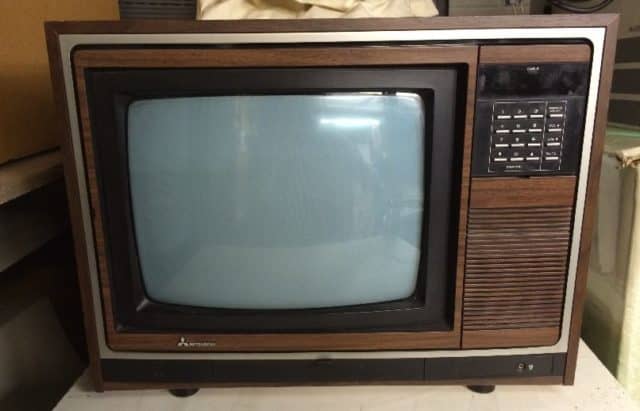 Anyone else get goosebumps when they see this monster Mitsubishi television from the 1980s?  Remember the wood paneling?  Remember how heavy these things were?  A TV that was more than 30 inches in the 1980s felt like it weighed at least 1000 lbs.   And yet at the time we marveled at the technology.  We couldn't believe something this big, so beautiful could broadcast our favorite shows and movies into the comforts of our own homes.   Like any other time or era on earth, the present is the time to marvel at what the future potentially holds.
That's why I wanted to share this video with you guys.   This 1980 news report explores the predicted world of future television, particularly in terms of information services technologies — with a concentration on Teletext and Viewdata systems. This is particularly fascinating given that now, in 2010, "convergence" of Internet services back to the television is the latest trend. This video also includes a couple of hopefully interesting/amusing beginning and ending clips (from a bit later than 1980) bracketing the report. From the Vortex Video Archive.
It's quite interesting to watch this given that it's well before the internet.  Can you even imagine where we'll be 30 years from now?