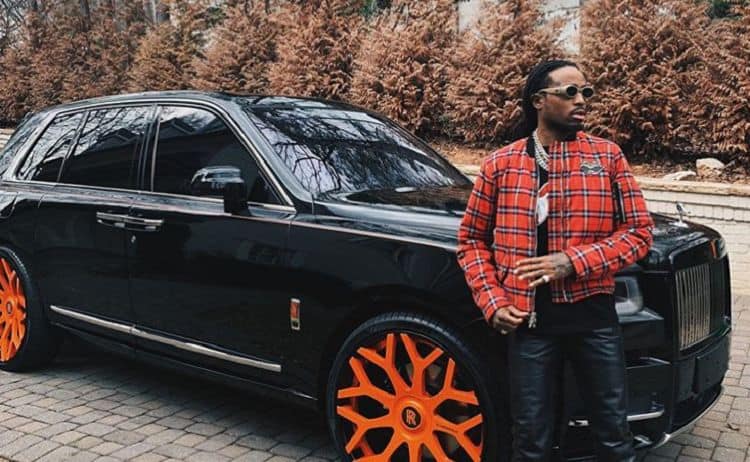 The Migos have released some of the best hip-hop and trap songs that we've heard in a long time. Their unique style is revolutionizing the genre, as many other artists pick up some of their signature structures and styles. The trio (consisting of rapper Quavo, his nephew Takeoff, and his cousin Offset) have brought four singles to the top ten of the Billboard Hot 100, with one of them taking the number one slot.
The group is known for their eccentricity and offbeat personalities. But how well do you really know the Migos? Quavo in particular is one of the more interesting entertainers in our time. If you want to learn more about the Migos frontman, read on to learn about Five Things You Didn't Know about Quavo.
He Was a Quarterback
During the 2009 season, Quavo was still in high school. Despite his wiry frame, he was a starting quarterback with a good eye for the game. Though his season didn't go well — the Berkmar High School team only won a single game — his coach always talked him up as one of the best players on the team. Despite his involvement in sports, Quavo ended up dropping out of school only months before graduating.
He Got Arrested During a Show
At an April 2015 show at Georgia Southern University, the authorities broke up the concert and arrested all of the Migos. They were charged with possession of narcotics, firearms, and marijuana. However, a lot of these charges were dropped. For Quavo, for example, the charges were reduced to simple possession of marijuana charges to which he pled no contest. He was left with a 12-month suspended sentence, as he paid his fines right away.
He's a Writer
The Migos may be looking to make an entrance into Hollywood soon. In fact, Quavo is even writing a script for a movie that the trio might create. He is heavily inspired by 90s movies featuring rappers — such as those with Juice, Menace II Society, and Snoop Dogg. Quavo's scriptwriting is going to eventually produce a film much in the same style as these 90s hits. It remains to be seen whether the trio will make it in Hollywood, or if this will simply fizzle out.
He Already Made an Acting Debut
Quavo appeared on Dan Glover's Atlanta, playing a character similar to his own real-life persona. He has shown a natural talent for the screen, and an acute appreciation of comedic timing. Overall, this episode of Atlanta had the show stolen by Quavo's hilarious performance. If he does end up creating some films, we would be happy to see the artist perform on the screen again.
He Almost Fought Chris Brown
At the afterparty for the 2017 BET Awards, there was almost an altercation between Chris Brown and his entourage and the Migos. Apparently, Quavo had gotten pushed at some point. Someone else in the Migos also got punched in the face. The trio were just about ready to throw down when security broke up the fight and they were escorted away. Who knows who would have won in that fight? It may have gotten nasty.