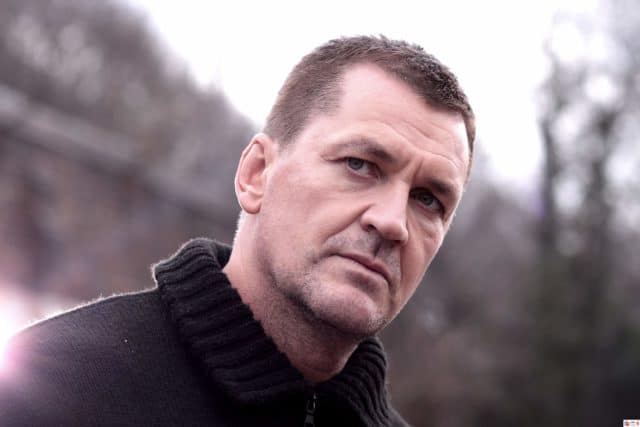 Craig Fairbrass has had a rather impressive film career with much of it being in his native England while a good chunk of it has been in America. He's been active since the 1980's and continues to act to this day. He's fully enjoyed his roles and is well known in England and even in parts of the US. As a bad guy he's one of the worst, which means that he is perhaps one of the most skilled actors at playing the role of the villain. In some roles he's over the top and seems a little overdone but this is actually a mark in his favor in some roles as he seems to shine just a little brighter when his characters are a little too THERE and in the moment. That's the kind of villain a lot of people want to see and it's something that Fairbrass excels at.
Here are a few other things you might know know about the man.
5. He's lent his voice to 4 different Call of Duty games.
Fairbrass has done voice-over roles for Call of Duty: Modern Warfare 1, 2, 3, and Infinite Warfare. He's played the role of Gaz, Ghost, and Walcroft respectively. This says a lot about an actor if they're pulled back into a project to keep voicing roles such as these. Ghost has been a favorite for a long time since the Call of Duty franchise introduced him, and the other two roles have gained Fairbrass some notoriety as well.
4. He got hooked on acting in secondary school (high school).
He wasn't the best student in school and in fact was less than adequate in his studies. But something about drama drew him in and made him want to learn. Fairbrass as not the most exemplary student but he was very passionate about acting at a young age.
3. He was expelled from school at 15.
It's not really known why he was expelled but chances are that Craig would rather not spill the beans on this particular subject. He went to work as a roofer for a while and would bounce back and forth between this job and his acting as he grew up.
2. He opened his own sandwich bar in Woolich market.
Fairbrass knew that he had to survive before seeking out an acting career so he kept roofing for a while until he'd earned up enough money to buy his own shop. Sandwich shops seem like a sound investment if you know where to set up and who your clientele will be. Obviously he did well enough.
1. He was in Cliffhanger as one of the bank robbers.
Fairbrass was the dark-haired Englishman with the machine gun that was commentating while he was kicking the crap out of Michael Rooker. As villains go he was pretty lively and seemed to be having fun with the idea of treating Rooker's face like a soccer ball. Of course he didn't have as much fun when Rooker tossed him off the cliff eventually.
Fairbrass has had an impressive career, and it's not done by a long shot.
Save