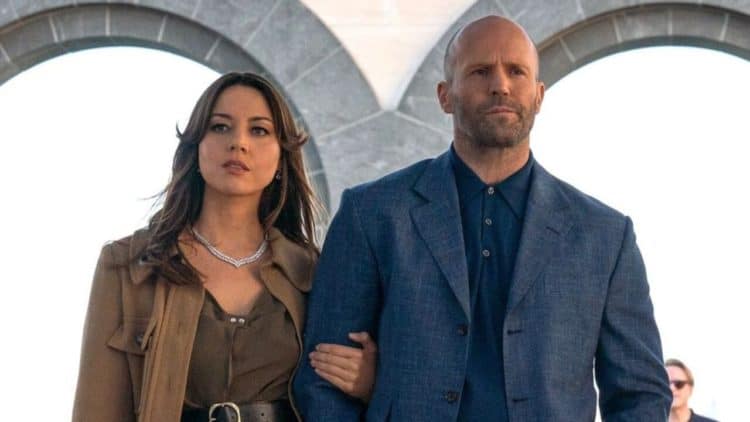 Guy Richie returns with Operation Fortune: Ruse De Guerre with Jason Statham playing Orson Fortune, a super spy who must stop the sale of a deadly new weapons technology wielded by a billionaire arms broker. Fortune must team with an elite class of operatives and Hollywood's biggest movie star to help them on their undercover mission to save the world. The action/comedy features a wealth of notable talents such as Aubrey Plaza, Cary Elwes, and Josh Hartnett. This list will highlight the top five terrible movies involving the cast of Guy Richie's Operation Fortune: Ruse De Guerre. Each film has had more than ten reviews with a good majority of them highly disregarded. The only films exempt from this list are animated features. Let's get started with the first one.
In The Name of the King: A Dungeon Siege Tale
This Uwe Boll "classic" sees Farmer go on a journey to find his kidnapped daughter and avenge the loss of their son, who was brutally killed by the Krugs. Meanwhile, Gallian sends his evil army to overthrow the rightful king and steal the throne. In The Name of the King may not be House of the Dead bad, but that's faint praise because this is still a horrendous feature. Terrible acting, shoddy action, and easily one of the biggest sins of the films is that it's incredibly boring. This video game adaptation is stacked with A-list talents such as Jason Statham, John Rhys-Davies, and Ray Liotta (Yes, Goodfellas Liotta), so the bad acting is the result of Boll's direction. The filmmaker clearly doesn't understand the source material and based on the live-action adaptation; Boll doesn't seem to care all that much as well.
Saw: The Final Chapter
This laughably bad and unnecessary entry of the Saw series follows Hoffman seeking revenge against Jigsaw's wife after escaping his near death experience. Meanwhile, an author must play a series of a games that's a result of him lying about being a survivor of Jigsaw's deadly trap. The best moment of Saw: The Final Chapter is Cary Elwes's brief monologue during the survivor self-help class. The story is terribly written, and not in the usual and charming way in past Saw films. Bobby's punishment doesn't come close to fitting the crime and the fact that his innocent wife ultimately suffers is what makes Saw: The Final Chapter an ugly movie. Worse of all, Jill's been reduced to a damsel in distress and her plot features some of the worst acting in these low budget features. The traps are passable at best, but there's no joy in them as the criminals haven't done anything heinous enough to warrant such cruelty. An embarrassment for the Saw franchise altogether.
Georgia Rule
This misguided film sees Lindsay Lohan play Rachel, who's not particularly in the good graces of her mother Lily and after a serious crash, Lily decides to send her daughter off to her mother's Idaho home. Georgia lives by a strict code and expects everyone to follow all her rules, much to the dismay of Rachel. Topics such as alcoholism and sexual abuse are introduced in the Garry Marshall feature; however, the director fails to properly address these issues in a respectful and meaningful manner. Georgia Rule is supposed to be a comedy drama, but the film is unable to weave the heavy topics together with the light comedy presented in the film. The actors do what they can, but everyone feels miscast in their role including Lindsay Lohan.
Wicker Park
In this convoluted mess, Wicker Park follows couple Matthew and Lisa. However, without a trace, Lisa varnishes one day. This puts Matthew's life in an emotional tailspin and he becomes obsessive in his search for his lost love. Unfortunately, Matthew comes up short in his quest to find Lisa and finally decides to move on with his life. Years later, Matthew is happily in a new relationship until he thinks he sees Lisa in a restaurant. He becomes fixated with trying to find out the mysterious woman, which leads him down a dark path. On paper, Wicker Park has the potential to be a great twisty mystery/thriller, but unfortunately, it ends up being a muddled mess that's incredibly stupid. The actors do the best with the material that they're given; however, they're completely shut down by inane character decisions.
Did You Hear About The Morgans?
Paul and Meryl seemingly have the perfect life, but their marriage is tearing them apart. However, those issues are put to the side when they find themselves witnessing a murder. The federal agents swiftly relocate them to a small town in Wyoming, where they must confront the issues within their marriage. Did You Hear About The Morgans? has an identity crisis as it screams dark comedy, but it plays out like a typical wacky romantic comedy with a murder subplot. Hugh Grant and Sarah Jessica Parker squeeze some laughs from the film here and there, but the script fails to match the talents of its leads.
Tell us what's wrong with this post? How could we improve it? :)
Let us improve this post!