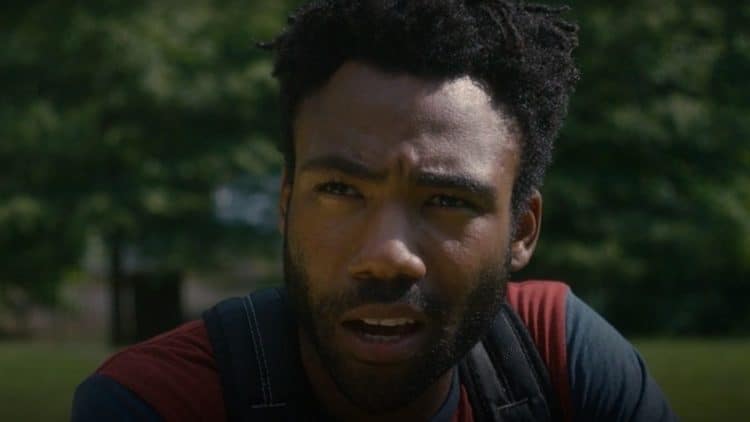 Those that haven't watched Atlanta yet might not know what it's all about but could be missing out since it's been one of the most popular shows around as it details the life of a young man that's doing his best to create a career and a reputation and figure out how to manage his personal and professional life at the same time. Critics and fans have been enjoying this show immensely since it came out and to be fair, it's one of the most talked-about programs in circulation at this time. Upon watching the show however it's easy to think that there are many other shows that people might like if they give them a chance since one idea can lead towards another if people are willing to expand their tastes and their minds in a manner that will allow for a number of different perspectives to influence their thinking in some small but important way. By staying open to other shows a person can at least get a handle on what else there is to enjoy out there and possibly expand their repertoire as various shows are taking on a wide array of issues as they deliver them in an entertaining and meaningful way.
Here are a few shows you might like if you've enjoyed Atlanta.
5. She's Gotta Have It
One reason that people might gravitate towards this show is that it's a Spike Lee joint and as it's been proven over the years, anything Spike Lee does will have people flocking to it initially and possibly sticking around for a while. But the main character, Nola, is a strong and independent woman that's doing her best to navigate through her life while trying to hold on to three different men because she can't decide between them. Some people might say she's inviting her own trouble in this manner since trying to keep up with three different relationships isn't bound to be easy, but many would point to the fact that she's a strong and capable woman and there's nothing she can't do.
4. High Maintenance
For a show that was a web series to start with, this program has become something that people have been able to identify with in a lot of ways and enjoy as it details the life of a weed dealer that sticks to his territory for the most part and is sorting out his own life as he goes along doing what he does best. The trick to this show is that each transaction and the people he deals with becomes a part of the story with each episode as the fans are introduced to the customers and given a bit of their story throughout the program. It's a different way to go about things but it would appear that people have responded in a positive manner.
3. Insecure
This show does kind of mirror Atlanta in a big way since it goes about showing the situations that two black women have to deal with on a daily basis and shows the struggles they have when trying to fit into society. It's one of the many shows that some people might find a bit divisive either because they don't come from an area in the USA where people struggle with various aspects of belonging to the community around them. While this show does follow its own mandate for trying to show the struggle of these two women it's also given over to comedic moments at times that helps to break the tension.
2. Dice
Anyone thinking that they know exactly what Andrew Dice Clay would be up to in a show named after him is bound to be in for a bit of a surprise since the show doesn't feature Clay as being the overly confident and cocky version of himself that a lot of folks probably remember. Instead, he deals with the anxiety and the uncertainty of trying to present himself to others and doesn't come off as wanting to be the hero of his own story. The self-effacing look isn't always that attractive, but it's a little more genuine since it might be a more accurate description. Plus, seeing Clay back in action is kind of interesting.
1. Dear White People
Frustrating as it is, if a person can get past the idea of provoking the racists in society in just the right way and thinking that the black folks in the show are justified at every turn for their disdain then this turns into a decent show. The over-generalization that goes into society is plentiful here and serves a point at the very least since it works off assumption and the idea that an entire race of people are one and the same to provoke a response. If a person can watch this show and see the main points that are being created then more power to them, but a lot of folks might fail to see past one color or the other.
There are plenty of shows out there to watch.
Tell us what's wrong with this post? How could we improve it? :)
Let us improve this post!