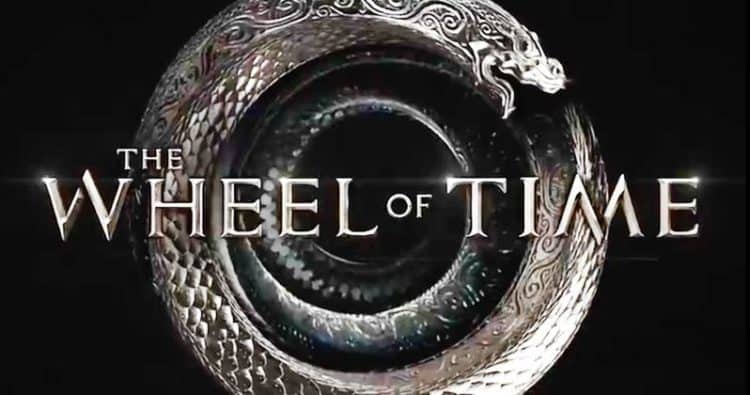 Another adaptation is coming our way! Viewers who are big fans of the fantasy genre have something new to look forward to, as the bestselling high fantasy series of novels by Robert Jordan called, The Wheel of Time, is about to get its own small screen debut. Prepare to witness another world come into life, and be taken on another adventure that seems nothing short of spectacular. Here are five reasons why viewers should mark their calendars, and tune into the upcoming series:
5. It's about time the television world is graced with another epic fantasy series.
It has been years since the likes of Games of Thrones or Stranger Things have premiered. It's high time that viewers get excited about an upcoming show once again. Uncovering the fantasy genre is not walk in the park. It's not easy to develop a series that involves a lot of otherwordly elements and special effects, more so one that is adapted from a highly successful series of novels. The Wheel of Time series is composed of 15 bestselling novels that have captivated readers all over the world. It's only right for the story to be told in a television series format, as to also give its fanbase ample time to fully enjoy the story on the small screen. Binge-watches and episode re-watches will definitely be in order. It's not easy developing a series that involves a lot of supernatural elements and special effects, but when done right, it certainly makes a mark.
4. The promising ensemble, who bring the iconic characters into life.
The upcoming fantasy drama will be led by famed Hollywood actress, Rosamund Pike (I Care a Lot), who portrays the role of Moiraine, a member of the powerful and magical all-female organization called, Aes Sedai. Some of the other cast members who complete the talented ensemble include, Josha Stradowski (Just Friends) as Rand al'Thor, Marcus Rutherford (County Lines) as Perrin Aybara, Zoë Robins (Power Rangers Ninja Steel) as Nynaeve al'Meara, Barney Harris (Starboy) as Mat Cauthon, Madeleine Madden (Dora and the Lost City of Gold) as Egwene al'Vere, and Daniel Henney (Big Hero 6) as al'Lan Mandragoran. This is just the tip of the iceberg. There are a lot more portrayals to watch out for.
3. A magical storyline that is based on a series of novels that have captivated readers since it was first published.
The Wheel of Time is composed of a myriad of interesting characters. The novels' strength lies in their ability to be able to dive into each characters' narrative and tell stories from their own perspective. This intricate kind of storytelling would be something new to see onscreen. It's also refreshing to see the plotline focused on a group of strong female characters, especially since the first book of the series was first published in 1990. The main storyline follows the Aes Sedai, an all-female order who travels to different parts of the world in search for the reincarnation of the Dragon, who is the one prophesied to either save or destroy the world. This air of mystery surrounding the storyline makes it even more appealing.
2. Everything Rosamund Pike touches simply turns into gold.
It's almost impossible not to fall for the charms of the multi-awarded English actress. Her fans might have already gotten used to seeing her take on challenging and diverse roles in her past projects, but this new role is unlike any other. Viewers were given a glimpse of Pike in all her cloaked glory in the series' recently released trailer. It brough forth goosebumps, to say the least. Things can only go onwards and upwards from here. It's only right for such a powerful character to be portrayed by one of the most talented actresses of today. This might very well be another award-winning performance in the making.
1. Viewers won't be experiencing bouts of separation anxiety anytime soon.
News of the series adaptation has been going on for a few years already. It was first announced that Amazon Studios has greenlit the adaptation of The Wheel of Time last 2018. Since then, production of the series has gone through a couple of hurdles, which also includes the onslaught of the COVID-19 pandemic. The journey to its premiere may have been bumpy, but anticipating viewers won't have to wait too long anymore. The first season is composed of eight episodes, and is set to premiere on Amazon Prime Video on November 19, 2021, with weekly episodes to be released until December 24, 2021. The goods news does not stop there! Even though the much-anticipated series premiere is still forthcoming, the show has already been renewed for a second season. The long wait is starting to become well worth it after all.
Tell us what's wrong with this post? How could we improve it? :)
Let us improve this post!