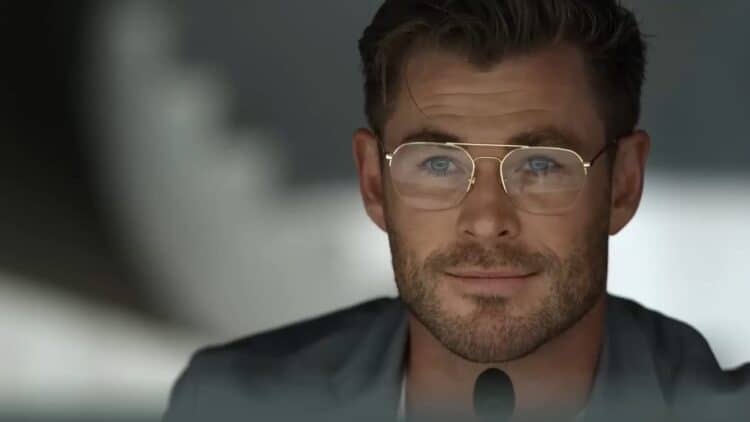 Spiderhead is a 2022 American science fiction psychological thriller film directed by Joseph Kosinski. The film stars Chris Hemsworth, Miles Teller, and Jurnee Smollett. The story follows inmates in a luxurious prison who participate in experiments involving mind-altering drugs. The drugs allow the inmates to experience different emotions and sensations, but also have dangerous side effects. The inmates must decide whether to continue taking the drugs or face the consequences of their actions.
The Review Geek published a review of the film and commended Hemsworth saying, "Still, Hemsworth has fun with his role, so he's enjoyable to watch, despite the thinness of his character. Teller is good value too as are the other actors. And the movie, on the whole, is entertaining, even if it doesn't cohere into a satisfying whole." If you liked Spiderhead's plot here are five movies that also involve experiments and prisons that are worth watching.
The Stanford Prison Experiment
The Stanford Prison Experiment is a gripping tale of what can happen when authority goes unchecked. It is directed by Kyle Patrick Alvarez, written by Tim Talbott, and starring Billy Crudup, Michael Angarano, Ezra Miller, Tye Sheridan, Keir Gilchrist, Olivia Thirlby, and Nelsan Ellis. Based on a true story, the film follows Dr. Philip Zimbardo as he conducts a social experiment at Stanford University in 1971. Zimbardo divides his students into two groups – prisoners and correctional officers – and simulates a prison environment in order to study the effects of power and dehumanization.
But as the experiment takes a dark turn, Zimbardo must grapple with the question of whether or not it is ethical to continue. The result is a fascinating and disturbing look at the potential for abuse of power. In a review by Variety, they praised the technical aspects of the film and wrote, "Strictly on a technical level, Alvarez's filmmaking is largely faultless here. D.p. Jas Shelton's use of widescreen expertly captures the tense group dynamics at play and the often-violent choreography of bodies within the frame, and his camera manages to find dynamic angles on the action while crucially conveying the suffocating sense of a locked-in environment."
High Life
High Life is a 2018 science fiction horror film directed by Claire Denis, in her English-language debut, and written by Denis and her long-time collaborator Jean-Pol Fargeau. Starring Robert Pattinson and Juliette Binoche, it focuses on a group of criminals sent on a space mission toward a black hole while taking part in scientific experiments. Critics were divided over the film.
However, many praised Denis' direction and Pattinson and Binoche's performances. The Guardian gave a five-star review of the film saying "As with so many of Denis' films, the point is to contrive an overwhelmingly powerful mood and moment, an almost physiological sensation, this one incubated in the vast, cold reaches of space. It throbbed and itched with me long after the film was over."
The Platform
The Platform is a 2019 Spanish social science fiction horror film directed by Galder Gaztelu-Urrutia. The film's cast includes Iván Massagué, Antonia San Juan, Zorion Eguileor, Emilio Buale Coka and Alexandra Masangkay. In the future, prisoners housed in vertical cells watch as inmates in the upper cells are fed while those below starve. As the inmates descend the levels of the prison, they must band together to fight against the system that designed their fate. However, as resources dwindle and tensions rise, they soon discover that survival may come at a greater cost than they ever could have imagined.
The Platform is a harrowing look at the ways in which society can fail its most vulnerable members, and a powerful call for change. The New York Times reviewed the film and shared its strong points saying "As political allegories go, "The Platform" ranks somewhere between "Animal Farm" and a late-period "South Park" episode on the subtlety scale. Yet timing and circumstances have rendered its directness, the outright obviousness of its metaphors and messaging, into its greatest strength."
Snowpiercer
Snowpiercer is a 2013 post-apocalyptic science fiction action film based on the French graphic climate fiction novel Le Transperceneige by Jacques Lob, Benjamin Legrand and Jean-Marc Rochette. The film was directed by Bong Joon-ho and written by Bong and Kelly Masterson. A South Korean-Czech co-production, the film marks Bong's English-language debut; almost 85% of the film's dialogue is in English. The film stars Chris Evans, Song Kang-ho, Tilda Swinton, Jamie Bell, Octavia Spencer, Go Ah-sung, John Hurt, and Ed Harris. It takes place aboard the Snowpiercer train as it travels a globe-encircling track, carrying the last remnants of humanity.
Class warfare, social ideological struggle, and survivalism are themes throughout the film. Snowpiercer was generally well-received by critics. Rolling Stone commended Snowpiercer in their review saying, "Adapted by Bong and Kelly Masterson (Before the Devil Knows You're Dead) from a 1982 French graphic novel, Snowpiercer is everything Transformers: Age of Extinction wishes it could be: a slambam sci-fi thriller with a brain, a heart and an artful sense of purpose. You're in for a wild whoosh of a ride."
Synchronic
Just like Spiderhead, the 2019 American science fiction horror film Synchronic, written by Justin Benson and directed by Aaron Moorhead, also involves an experimental drug. The film stars Anthony Mackie and Jamie Dornan as paramedics who investigate a series of inexplicable deaths and their connection to a new designer drug called Synchronic. The drug allows users to experience time travel within their own lifetimes, but the consequences are often deadly. As Steve and Dennis investigate the deaths, they begin to suspect that the drug may be connected to a larger conspiracy.
The film was released in the United States on October 25, 2019, by Well Go USA Entertainment. Synchronic received positive reviews from critics, who praised the acting, direction, and writing. The film was also a commercial success, grossing $3 million worldwide against its $4 million budget. Empire described the film saying "A smart indie sci-fi which has much to say and some great ideas, all wrapped up in a designer-drug-based premise that makes it sound less interesting than it actually is."