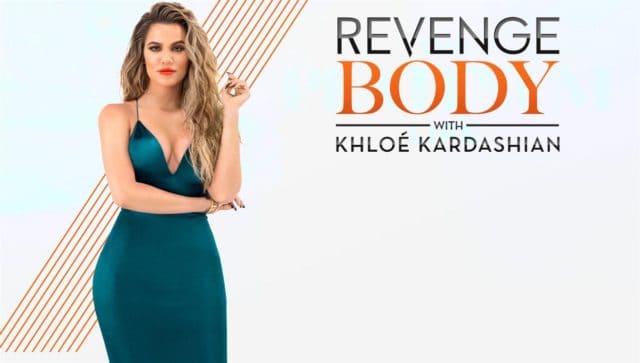 It seems like there's no escaping the Kardashians these days. As much as people love to hate on their game, they do make it work for whatever their purpose may be. The family goes through rough patches all the time, but they seem to come out on the other end still looking fabulous. Khloe Kardashian, after having gone through an overly publicized negative divorce from ex-husband Lamar Odom, has turned to dieting and exercise for a miracle. She did come out looking better than she's ever been after that ordeal, and now she's capitalizing–for lack of better words–on her newfound shape with her show, Revenge Body With Khloe Kardashian. Here are some life lessons we all can pick up from the somewhat controversial show.
Looking great is NOT always the best revenge.
There's such a negative connotation to the word revenge. Anytime you seek revenge for anything, nothing good could ever come out of it. Supporters of the show claim that if it gets you healthier in the end, at least you've done something for yourself. However, vanity is not the answer to your problems. When Dexter from season 1 episode 2 decided he wanted to finally get back into shape, he did it out of spite and revenge towards his father. While it may have motivated him, the whole situation just cultivated even more hatred towards the father and son, even though it may not seem like it.
If you want to find the right one, you DO NOT need to look outwardly.
Season 1's final episode featured Ashley, a 24-year old virgin who has to deal with a difficult mom. She obviously wants romance, but she feels that her weight gets in the way. Many people realize that it isn't about the way you look that matters; it's how you feel about yourself. When you feel confident about your own skin, you'll realize that people are attracted towards that. As the saying goes, it's what's on the inside that matters. Beautiful inner beauty translates to your appearance, and it doesn't matter how much you weigh. People find love at all sizes.
You DO NOT need a makeover to feel positive about yourself.
As a continuation of the previous lessons, vanity is not the key to well-balanced inner and outer self. In season 2 episode 3, a model named Kelsey lost her career after an accident. She spiraled after that, but she still longs to get back to the runway. The problem is that Kelsey's issues are beyond the surface. She's got a lot of deep rooted concerns that should be addressed first because how she looks on the outside will not matter if she doesn't feel positive inside. A temporary makeover will not suffice. She needs to find her strength inside first.
You SHOULD NOT ever want to get back with the person who didn't want you.
We all fall for the trap; we always want those things we can't ever have. It's the same with relationships. We all sometimes tend to want back people who didn't want to be with us in the first place. The best thing to do is let to drop that part of your life and move on. It's easier said than done, but with true commitment to your self, it's definitely doable. Gabriela from season 1 episode 7 found out her husband was cheating on her. She loves her husband. She's afraid of what her family may think. All those things shouldn't matter. What Gabriela needed to do was take care of herself first before worrying about anything else, especially after what she went through.
Appearance should NEVER be above health.
It's great that there's a new terminology now called "revenge body" and that people are using that negative energy to lose weight. Sometimes that's what it may take for some people. The overall message the show brings to the table is that you find negative reasons in other people and in negative situations to fuel your motivation. What happens when there's nothing negative in your life anymore? Do you go looking for it someplace else? The culture is rooted in negativity, and that's something you should never surround yourself with. Don't ever think you need to get healthy because you need to look good, for whatever reason. You should get healthy just because it's what you deserve and what your body deserves.