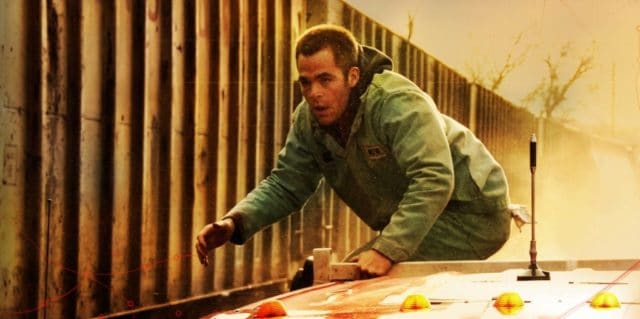 Writers in the film and TV industry come up with innovative ways to make money by creating must-see movies and TV shows. In most cases, primary characters of films are human beings, cars, and even animals. There are a few movies, however, where trains play a significant role that viewers cannot ignore. Below, you will learn about five excellent films where trains are the main character.
Unstoppable
https://www.youtube.com/watch?v=JM-0Ywc7wNY
The movie is a story about a runaway train that is ferrying toxic chemicals. The nature of the goods it is carrying put the conductor as well as the engineer in a race against time. They are in a separate locomotive chasing the runaway one. The duo must get to it and control it before it derails on a curve and causes a toxic spill that will decimate the town. The high-speed train moves through different landscapes making the film to be very exciting to watch.
Night Train
The plot of the movie happens on a train where a conductor and two passengers discover that an individual has passed away in one of the night cabins. They find out that the person was in possession of valuable diamonds that they want to keep for themselves. They come up with a plot to make it look like the deceased gentleman did not board the train in the first place. They want to dump his body in the river as the train passes. They discover that they might have to chop up the body so that it fits in a small trunk. They are also paranoid and may end up turning on one another.
Train to Busan
It is a South Korean thriller film that takes place on a train which is traveling to Busan. Suddenly a zombie apocalypse breaks out in the country compromising the passengers' safety. Just before departure, an ill young woman who is convulsing gets on board with a bite wound on one of her legs. She turns into a zombie and immediately attacks an attendant on the train spreading the infection rapidly on the train. A few passengers manage to escape to a car that is not infected. The locomotive engineer tells everyone that he will not be going to Cheonan but will stop at another station where people can be quarantined.
The Midnight Meat Train
It is a horror film that follows Leon, a photographer who wants to track down "the subway butcher" a serial killer who murders people in the train at night for the past three years. During his first night at the city's subway, he takes pictures of a sexual assault that is about to happen but saves the lady before anything terrible happens. Leon uncovers that she has gone missing the next day. The mystery intrigues him, and he wants to investigate similar disappearances reports.
The Girl on the Train
The movie follows the story of the life of Rachel Watson after going through a divorce. She takes the train to work every day in New York. It passes her old house where she lived with her husband when she was married. It is a painful experience because her ex-husband now lives with his new wife and kid. One day during her daily community, she sees something that is genuinely shocking making her angry. She wakes up the next morning with multiple bruises and wounds, a horrible hangover and no recollection of what happened.
Tell us what's wrong with this post? How could we improve it? :)
Let us improve this post!