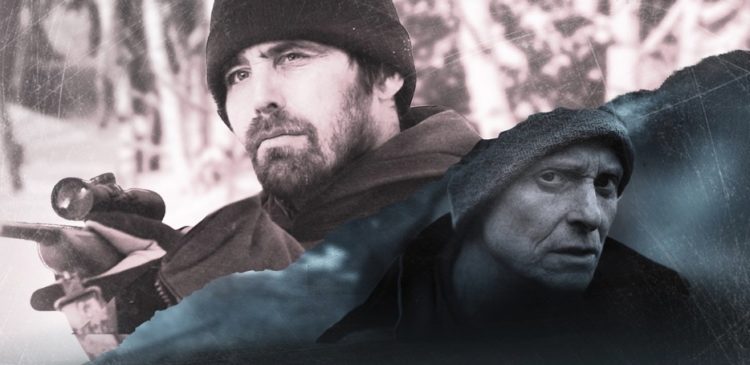 Edge of Alaska is one of the many reality shows on TV that decided to drag a bit of realism into the scene while at the same time continuing the trend of creating a great deal of noise where there's normally none. While it wasn't the worst show on TV, far from it, it kind of dragged the small town of McCarthy, Alaska, into the spotlight kicking and screaming for the most part since the town would have otherwise been largely unknown save to the tourists that managed to find it and those that were told about it by various residents. It's the kind of place that people go when they want to get away from just about everything, and considering how isolated it is from every other city in the state that's not just a bold claim. '
Here's a few things you might not have known about the show.
10. The show is scripted.
This shouldn't come as a surprise to anyone since most of the shows that are deemed 'reality' are entirely scripted with only bits and pieces of dialogue being real. It's the kind of thing that some people can't seem to understand, but having a camera right in your face will normally not provoke a real, true-to-life reaction.
9. Jenny Rosenbaum's past was a lie.
Discovery Channel omitted a lo when it came to Jenny's past as they decided to show her a loner that moved to McCarthy right out of high school. The truth of it is that while she is a tough individual she's in a relationship and has a son. She also attended the University of Texas before moving to McCarthy, so the show decided to edit her bio just enough to make people think that she was born this tough.
8. There's no law enforcement in McCarthy.
Law enforcement wouldn't have a whole lot to do in a town that's only populated by about 40 people. But they still don't care for the show broadcasting this as it makes the fear of becoming another Wild West all too clear and very possible.
7. The Pilgrim family took to camping in the middle of town.
The Pilgrim family, which is quite large, had to battle the National Park Service when it came to bulldozer access, and as a result relocated their entire family to the center of town. Unfortunately this was quite disruptive as you can imagine and a petition was created to remove them from this location.
6. There was a mass shooting in McCarthy.
At one point a lone gunman took out six people in McCarthy. This was back in 1983 when the town had only 22 residents. The town's pilot was the only person that didn't get shot that day.
5. Not too many locals like the show.
The locals enjoy the fact that their town is isolated and well-removed from the rest of the world, but Neil Darish, the man responsible for pitching the idea of McCarthy being featured on their network, thought differently. Despite his adamant claims that a reality show has never damaged a town the locals of McCarthy are in agreement that it's his fault that their town is now looking to increase in size.
4. Neil Darish isn't the most popular man in town.
There's a very fine line between being proud of one's town and wanting to share it with others and tearing down the tranquility that it enjoyed for so long. Darish doesn't think he's doing anything wrong since his goal isn't to tear down the town. It seems obvious that he's a 'best intentions' sort of person.
3. There are only two ways in and out of McCarthy.
There is a narrow footbridge and a dirt road that lead into and out of McCarthy, so anyone coming in has to either know how to access the road or get creative. There are other ways in but they require special modes of transport that a lot of people might not have access to.
2. Neil Darish sold the town for $3.7 million dollars.
Here we go once again with Neil Darish and his ideas. It's very true that you can't stop progress, but in a town like McCarthy where the residents are of like mind and only one man has an idea to build a business it seems as though the town would win out, but that's not the case. Darish did not abandon McCarthy after building two new hotels and creating more business, but he is still seeking to keep its authenticity.
1. Tim Mischel had to leave town and the show after suffering a heart attack.
Tim initially refused surgery when he suffered a heart attack, but eventually he went in for treatment and when he came back he was just fine. He's a pretty important figure in McCarthy as many people look to him for advice.
The show concluded in 2017, but it still serves as a poignant reminder that no matter how isolated a place is there always seems to be someone that's intent on finding and exploiting it.
Tell us what's wrong with this post? How could we improve it? :)
Let us improve this post!