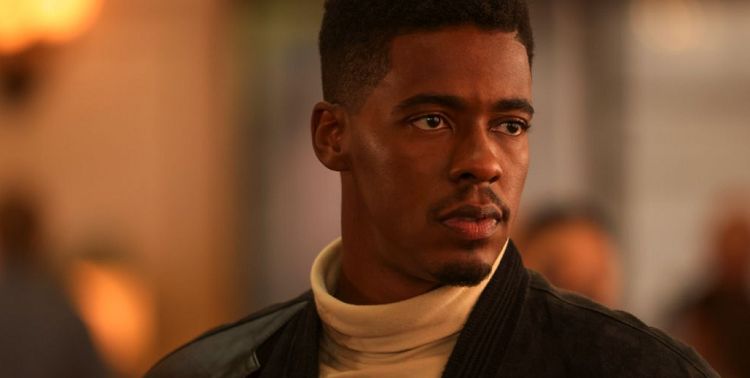 Derrick A. King is an actor who has a lot to offer. He's got his own website on which he shares his current roles, past roles, and what he's been up to while you've been doing your own day job. He's aware of his talents, and he's not afraid to do what he can to make his dreams come true. He's well-known for his roles in shows like "Call Your Mother," and more, and he's someone who has a new show in the works on the CW. The world is talking about him right now, and it's time to figure out everything you want to know.
1. He is in a New Show
The show everyone is talking about is a new CW show, and we all know what the CW often brings to the table – the best shows. He's part of the cast of the new show "4400," and it's slated to be a good one. The premise behind the show is that there are 4,400 people (these people do not know one another) who were beamed into a beam of light in the 1940s never to be seen again. The entire set of people who disappear are then light-beamed down into modern times, and they are obviously a little confused.
2. He Didn't Act to Start
One thing many of his fans don't realize is that acting was not his first job. He earned his college degree, he got a job in the corporate world, and he hated it. Maybe 'hate' is a strong word. He was not passionate about his corporate job, and he jumped at the chance to take a transfer from his office in Pennsylvania to Los Angeles.
3. He Began Acting Classes
Upon being relocated to LA for his corporate job, he jumped at the opportunity to take acting classes. He knew then that acting was where he wanted to be in his career, and he did what he could to make sure he learned everything he needed to know.
4. He Was Ready to Do What it Took
When King was in LA taking acting classes, he promised himself he would make his dream of being an actor come true. He was ready to live in his car on the streets, move home, whatever it took. He was not giving up, and he was not allowing anything in his way of fulfilling his dream.
5. He's Into Monologues
In his own words, the way he made himself famous and known in Hollywood was through his own monologues. People would learn his name, they knew who he was, and he was good at it. Now he's playing the Reverend – the leader of his set of displaced 1940s characters in his new show – and it's the role of a lifetime for him. He was almost born for this role.
6. He's Comedic
If you want to know the truth about Derrick A. King, he's a comedian more than anything. Comedy comes naturally to him, and it's what he does well. However, his new show is anything but amusing and comedic, and it is everything dramatic and sometimes dark. He's stretching himself in his career and his abilities, and he loves it.
7. He's Most Excited to Create a Character
Every actor dreams of taking on a role that no one else has played before, and they dream of making it their own. He's making this character his character, and he's excited to make it all work for him. He is taking the Reverend, shaping him, forming him, and making him all his own. He is the Reverend.
8. He's All About Vision Boards
So many people swear by them, and they do work. King knows that, and he has a vision board of his own. He works it to show what he envisions himself doing in his career and how he foresees his own future, and he adds to it when he needs to and wants to. He knows it's a great way to make things happen for himself.
9. He's Always Acted
Growing up in Maryland, this is a young man who has always known what he'd do with his life. He began acting at the age of five. His parents enrolled him in acting classes at the Thomas G. Pullen arts school. He continued to act throughout his entire childhood, even going to school for it as a teen. He attended college at Clark Atlanta University, and that's where his path momentarily changed.
10. He Loves Music
Everything in his life is set to music. He loves it. It's always on. He listens regularly and all the time, and he is someone who adores every moment of it. So much of his life is set to music, and it's his own stage on which to perform.
Tell us what's wrong with this post? How could we improve it? :)
Let us improve this post!