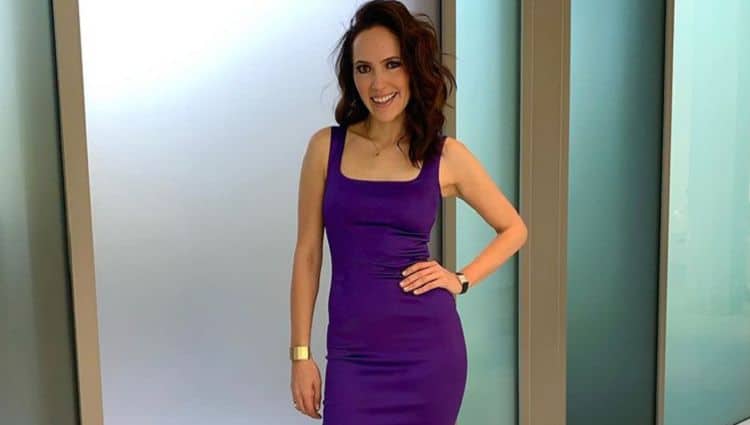 Davina Poratz may not be your typical reality TV star, but she's managed to become one none the less. Thanks to her career in real estate and her work with the Oppenheim Group, she was cast given the opportunity to join the cast of the Netflix series, Selling Sunset. The show followers Davina and her co-workers as they sell lavish homes in the Los Angeles area. As the show gets ready to to air its second season, viewers can't wait to see what Davina and her fellow real estate agents have in store. Keep reading for 10 things you didn't know about Davina Potratz.
1. She's From Germany
Davina has gotten the chance to live in several different places throughout her life, but she is originally from Germany where she learned to speak fluent German. She attended the International School of Hamburg where she learned English, something that was very important to her mother.
2. She's Been In Real Estate For Almost 15 Years
Davina discovered a love for real estate after seeing all of the beautiful homes in California. She started officially working in the real estate business in 2006. She initially became interested because she wanted to learn more about how transactions work she would be prepared when the time came for her to purchase a home.
3. She Was A Ford Model
Long before she was working in real estate, Davina Potratz was ripping the runway as a Ford model. Although her modeling days are behind her now, she still carries a lot of the valuable lessons she learned. One of the main things she took away from being a model was the importance of having confidence.
4. Selling Sunset Isn't Her First Reality TV Show
If Davina looked familiar to you the first time you saw her on Selling Sunset, it could be because that wasn't her first time on TV. She has also appeared on Bravo's show, Million Dollar Listing where she could be seen showing some very pricey properties.
5. She Has Been All Over The World
Davina has lived in Milan, London, Miami and New York. However, she has also traveled all over the world. When she was a child, she and her family spent a lot of time visiting Europe and South America. On top of her personal travels, her career in real estate has also allowed her to see some amazing places.
6. She Was A Kobe Bryant Fan
When Kobe Bryant tragically passed away in the beginning of 2020, people all over the world were devastated by the sudden loss. Like many, Davina was a big fan of Kobe and was inspired by his relentless work ethic. In February, she posted a photo on Facebook in his owner with a caption detailing how much of an impact he had on the world.
7. She Decided To Do Selling Sunset To Expand Her Reach
The decision to go on reality TV is never an easy one. However, Davina ultimately decided that it would be a good move for her brand. When asked she she chose to do the show, Davina said, " because I wanted to expand my reach and entertain people with some of the moments we go through, especially as women."
8. She Studied Advertising
Davina attended Pepperdine University in Malibu where she earned a degree in advertising. She says, "In many of my graphic design classes I would create real estate magazine covers but to get the images, I would drive around Malibu and door knock asking homeowners if I could photograph their property." Fortunately, it looks like her advertising training and her love for real estate have certainly paid off.
9. She Has Native American Ancestry
Having a diverse background is something that Davina is very proud of. Although Davina's father is 100% German, her mother is half German and half Native American. As a result, Davina spent a lot of time visiting her family in the United States when she was younger.
10. She Doesn't Like To Be In The Cold
People have all kinds of preferences when it comes to weather. There are some people who love hot weather, some who love cold weather, and others who prefer to be in a climate that offers a little bit of both. Davina is definitely one of the people who doesn't like cold weather. Out of all the places she's lived, Davina decided to move back to California because nothing beats the beautiful weather.