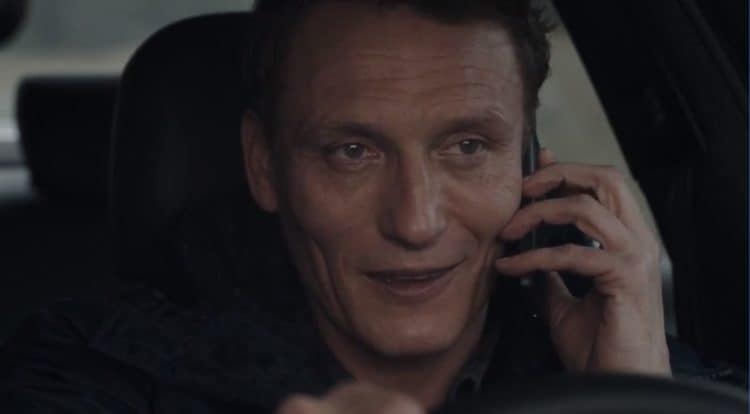 Longevity isn't an easy thing to achieve in the world of acting, but it's something Oliver Masucci has managed to do. With nearly 30 years of experience under his belt, Masucci has become very well-known in Germany for his work. Recently, however, he's also become well-known all over the world. Thanks to his role in the Netflix series, Dark, Masucci has been introduced to viewers in dozens of countries, and his level of talent makes it clear that he deserves to be an international star. Even though he is in his early 50s, it looks like some of the most exciting years of his career may still be ahead of him. Keep reading for 10 things you didn't know about Oliver Masucci.
1. He's Portrayed Hitler
Hitler is one of the most infamous figures in history – and this is especially true in Oliver's home country of Germany. In 2015, Oliver portrayed Hitler in the film adaption of Er ist wieder da (Look Who's Back). The movie is a satire that features both scripted and unscripted scenes of Masucci as Hitler. Despite Hitler's atrocious past, Masucci was very well received in the role.
2. He Speaks Multiple Languages
Although Dark has been dubbed in dozens of languages, the show was originally made in German. In addition to speaking fluent German, Oliver can also speak fluent Italian. He also knows English and French fairly well. Having four languages under his belt definitely gives him an advantage when it comes to international roles.
3. He's A Family Man
Being an actor often means spending days, weeks, and even months away from home. It's not an easy schedule to balance, but Oliver Masucci manages to get it done. When he isn't busy with work, he loves spending time with his daughter, Milla, who he often brings with him to red carpet appearances. It's unclear whether or not he is married or has any other children.
4. He's Best Known For His Stage Work
Thanks to Dark, Oliver has become widely known as a TV star. However, the stage was actually his first love, and it's what he has been best known for throughout most of his career. He began acting on stage as a teenager and has continued to do theater productions throughout Germany ever since.
5. He Grew Up In The Restaurant Business
Acting definitely isn't the family business for the Masuccis. Food is more their thing. Oliver was raised in Bonn, Germany where his family owned and operated several restaurants in the area. Although lots of people whose families own businesses feel pressured to take over, Oliver decided to forge his own path.
6. He's Half Italian
You may have noticed that the Masucci doesn't sound like a traditional German last name. That's because it isn't. Oliver's father is Italian. There isn't any info out there on Oliver's father, so it's impossible to tell when and why he decided to immigrate to Germany.
7. He Likes To Travel
Lots of people would argue that traveling is one of the best ways to spend your time and money. Having the opportunity to visit and explore new places is something that can't be compared to anything else. With that being said, it's no surprise that Oliver likes to travel as much as he can. He has been to lots of places including San Francisco, New York City, Switzerland, and Greece.
8. He Loved Video Games As A Kid
Oliver Masucci grew up during the 70s at a time where video game technology was just developing. He quickly became interested in games and enjoyed playing The Atari. He was also a big fan of pinball and spent lots of time playing the Terminator pinball machine.
9. He Enjoys Spending Time Outside
Oliver is definitely the adventurous type. When he gets the chance to get away from work, he likes to spend his free time outside. Whether he's hanging by the water or skiing down the slopes with his daughter, he truly seems to enjoy being out in nature and enjoying fresh air.
10. He Likes To Cook
Growing up with a family in the restaurant industry is likely there reason Oliver developed an interest in cooking. Although he doesn't seem like he's determined to follow in his family's footsteps, he knows how to whip up a good meal. He especially enjoys making a traditional German dish called rouladen.
Tell us what's wrong with this post? How could we improve it? :)
Let us improve this post!